Vertical Boiler Flue Regulations
This post may contain affiliate links or I may have received the product free in exchange for my honest review. See full disclosure for more information.
Gas boilers are easy-to-use systems that help to keep rooms warm and heat water in a home. Considering the many benefits they offer, it's worrisome to discover that they emit carbon monoxide and other harmful gases that can lead to suffocation when improperly installed. Fortunately, the UK has put in place strict rules and regulations that govern the installation of boilers to guarantee safety and ensure it is functioning optimally regardless of the cost to the landlord/houseowner. The boiler flue regulations are designed to ensure a boiler flue is installed safely and to the correct position.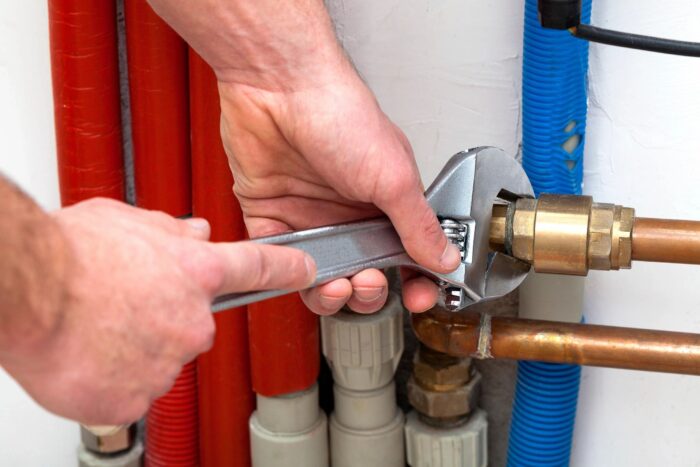 Vertical boiler flue regulations are intended to protect homeowners and neighbours from exposure to lethal gases. Being well-versed with these regulations will help you plan for a new boiler installation while complying with UK boiler flue regulations. Failure to comply with these regulations could lead to disastrous consequences.
With that said, let's delve into UK vertical boiler flue regulations that you need to have at your fingertips when planning to set up a boiler in your building. Remember, work on a gas boiler should always be carried out by a qualified gas safe registered heating engineer.
Boiler location & flue positioning
Boiler flues are designed to drive away potentially toxic gases emitted by the producer into the atmosphere; therefore, it should be fitted on an external wall and it's logical that they're installed far away from openings such as windows and doors to prevent re-entry of gases to the home. The regulations outline that the flue should be placed at least 30-60 cm far from any home components that open up, with the actual distance hinging on the boiler's size.
Boilers in public places
It's necessary to factor those residing in your property and those passing by your home when determining the vertical boiler flue's ideal position. Therefore, if your duct is angled towards the direction of public space, then it must be beyond head height, which is approximately 2.1 metres and above. An engineer that is gas safe registered will be able to advise on the emission of potentially harmful gases and the best flue position according to the surrounding environment and boiler flue regulations.
Temperatures & distance from plastics
And because the gas emitted by the flue is extremely hot, it's essential to keep it away from substances composed of plastics, such as guttering, to prevent them from melting. The gas's temperature ejected by the flue is no different from that generated when the boiler is burning the fuel, hence the need to put it far away from substances made of plastic.
Condensing boiler flue positioning regulations
Condensing boilers expel waste gases with a close composition to traditional boiler gases. The gas essentially comprises carbon monoxide and water vapour. Condenser boilers differ from conventional counterparts in only one aspect; that is, they're cooler, and hence the water vapour changes to steam with ease even when it's warm. Furthermore, the gases emitted often fail to rise and disperse in the air. Alternatively, the gases float at low levels.
As a result, UK boiler regulation dictates that boiler flues should be placed 2.5 metres from the neighbouring apartment, wall, fence, and even boundary.
Other regulations include:
Sealing of the flue on both sides using the recommended industry sealants. The purpose of sealing is to ensure no gas escapes or re-enters a home.
The positioning needs to be correct, especially if you gravitate on a condensing boiler from a non-condensing boiler. If you get the angle wrong, drip will likely find its way into your house.
Make use of screw joints to tighten the joints and fix all the extensions, pipework, as well as brackets. Failure to do so can make the joints lose over time, posing a safety hazard.
Will I need planning permission to fit a new boiler flue?
If your new boiler flue fits within the boiler flue regulations, you will not require any planning permission. To ensure that your boiler flue is within the regulations, work will need to be carried out by a gas safe registered engineer. You can read more about the best types of central heating here.
Even though it is not recommended that any boiler flue is installed outside the regulations, if you plan to fit one outside the regulations then planning permission will most likely be required.