Warm Up and Save on Energy Costs with DREO 24″ Space Heater
This post may contain affiliate links or I may have received the product free in exchange for my honest review. See full disclosure for more information.
Did your city recently get some snow? How about freezing temps or brisk winds? I know, personally, that I love the look of a beautiful blanket of snow, but the sub-zero temps that come along with it, I'm not so much a fan of.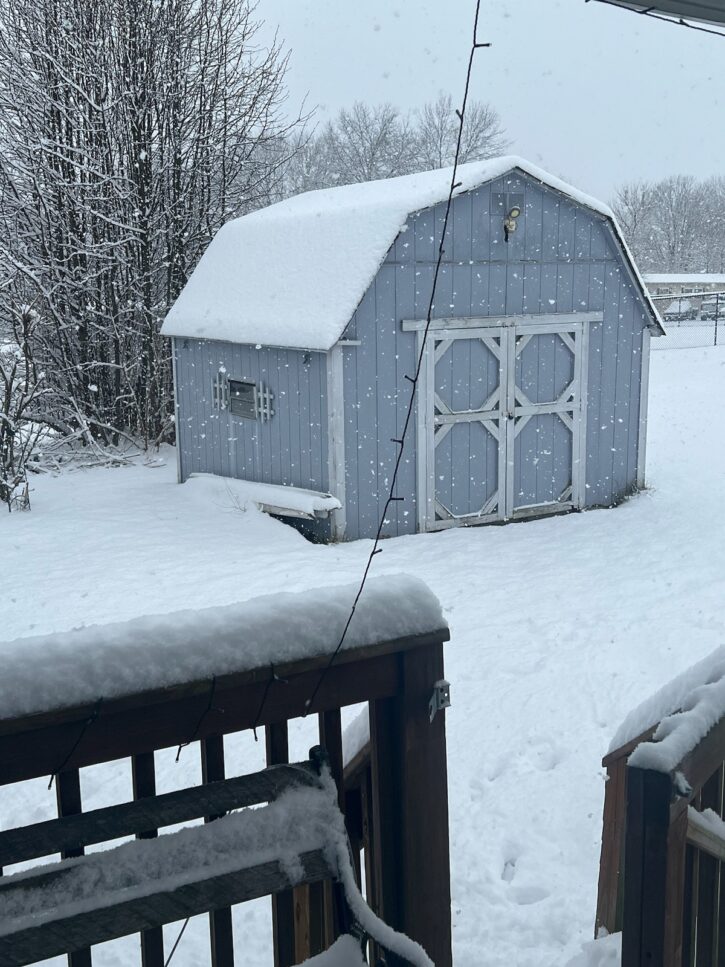 While I have central heating, there are typically warmer parts of the house versus colder areas, depending upon where you are. My room tends to run colder as it is the furthest from the heater. Thankfully, I have a handy remedy that keeps me toasty warm, especially on colder nights when it dips down into the teens or single-digit temps. My DREO 24″ Space Heater keeps me warm and delivers the perfect temperature thanks to its unique features.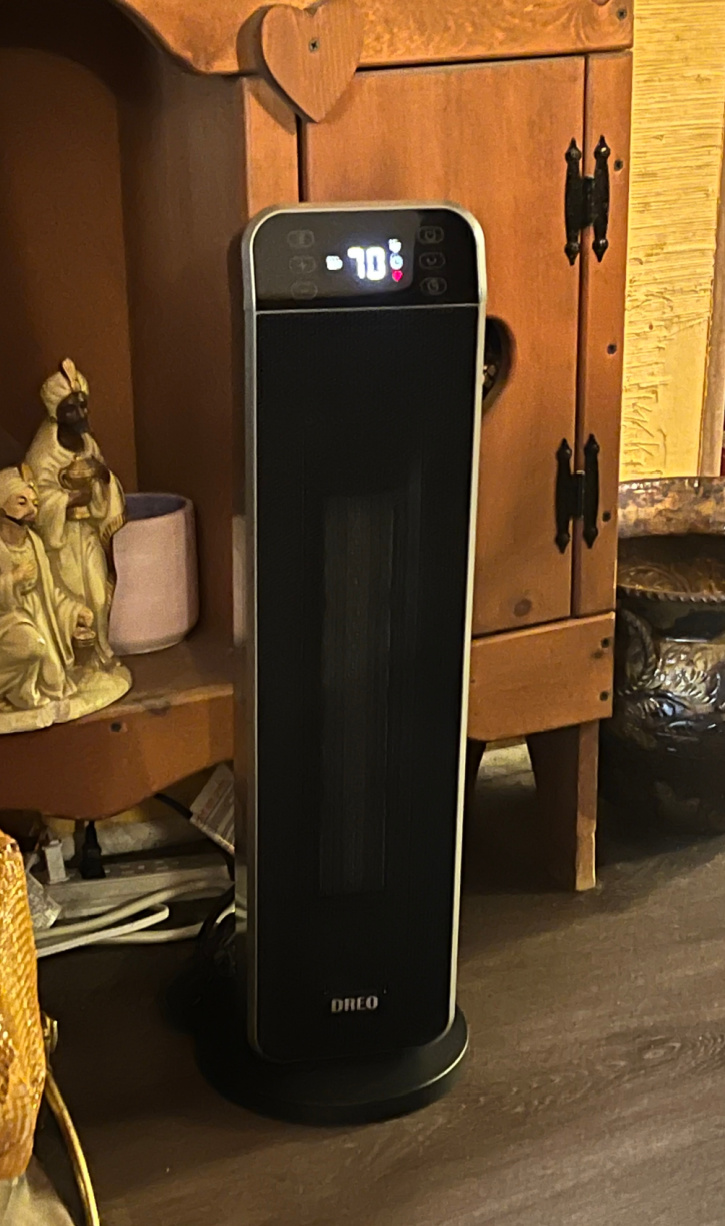 Dreo Space Heater 24-inch tower heater delivers warmth at the speed of 10 ft/s. 70° widespread oscillation and helps the heat cover every corner of your room. Perfect choice to quickly heat small to large rooms including office, bedroom, and living room on cold days.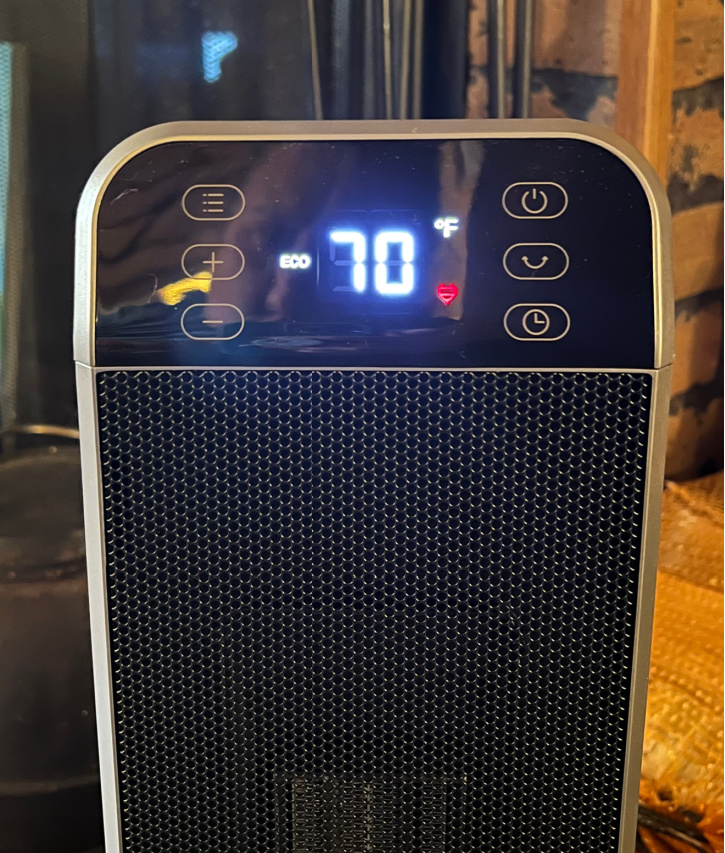 The powerful 1500W PTC ceramic heating allows this space heater to send out hot air in 2 seconds. The 2500 rpm fan helps spread heat quickly, making you feel the change from cold to warm almost instantly. It is best for spaces from 100-270 square feet.
It is a safe and reliable space heater. It is made of V0 flame retardant materials, and the ETL-listed ceramic heater comes with multiple security features including overheat and tip-over protection, auto off after 24h without operation. The plug is enhanced to prevent short circuits during use, ensuring your worry-free use all day.
Worried about noise keeping you awake? Think again. With Dreo ObliqueAirflow Technology, this electric heater creates quiet heat with noise level as low as 40dB (quiet like a library). Equipped with display auto off and the mute button, it allows you to work and sleep without being disturbed.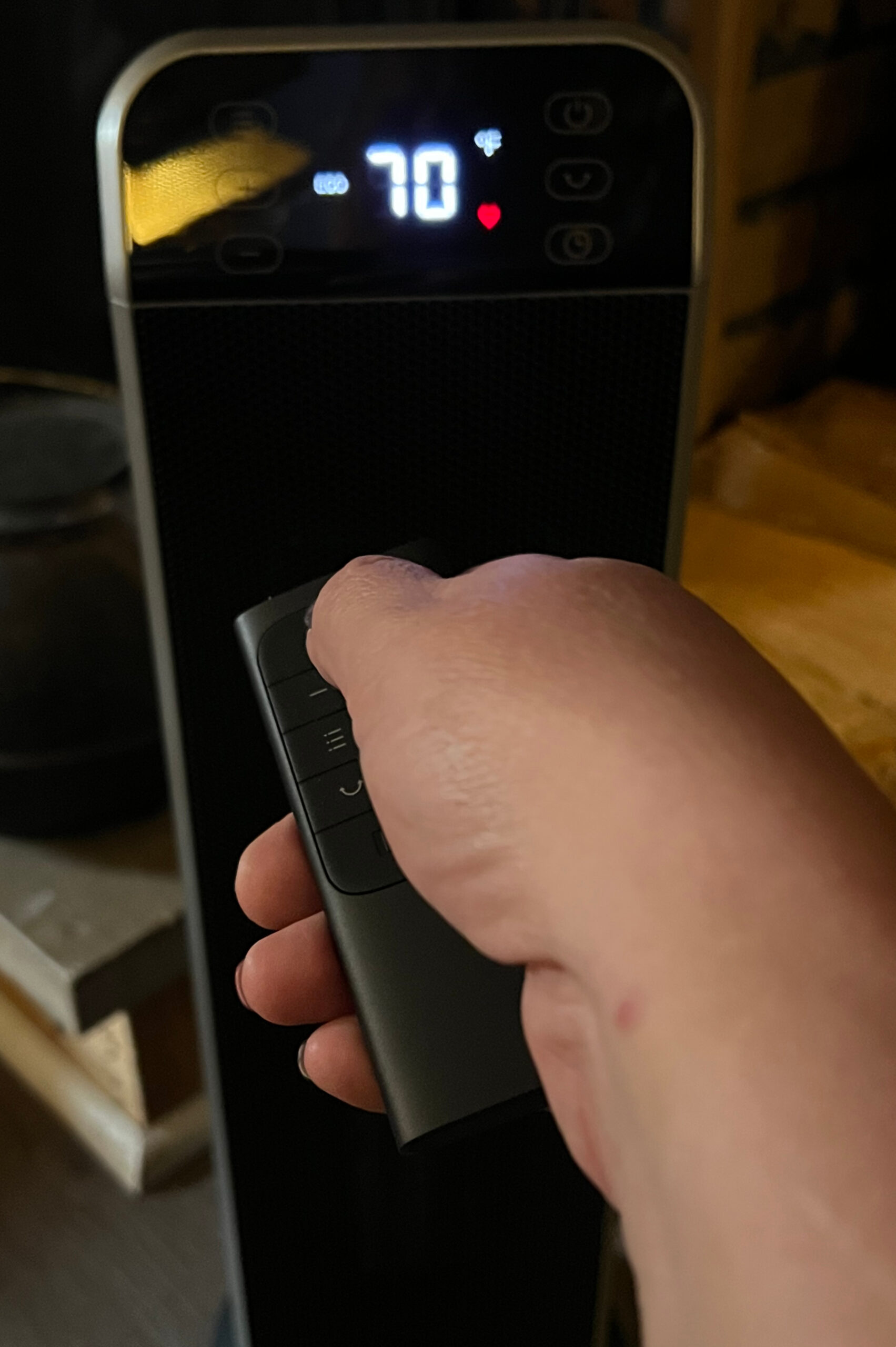 This tower space heater offers 5 modes (1500W/900W/700W/ECO/Fan Only) and can heat up your room the just the way you prefer. You will also save more on energy bills with ECO mode that adapts the heat automatically to maintain your comfort. You can also customize your preferred temperature setting from 41 to 95℉ in 1℉ increments.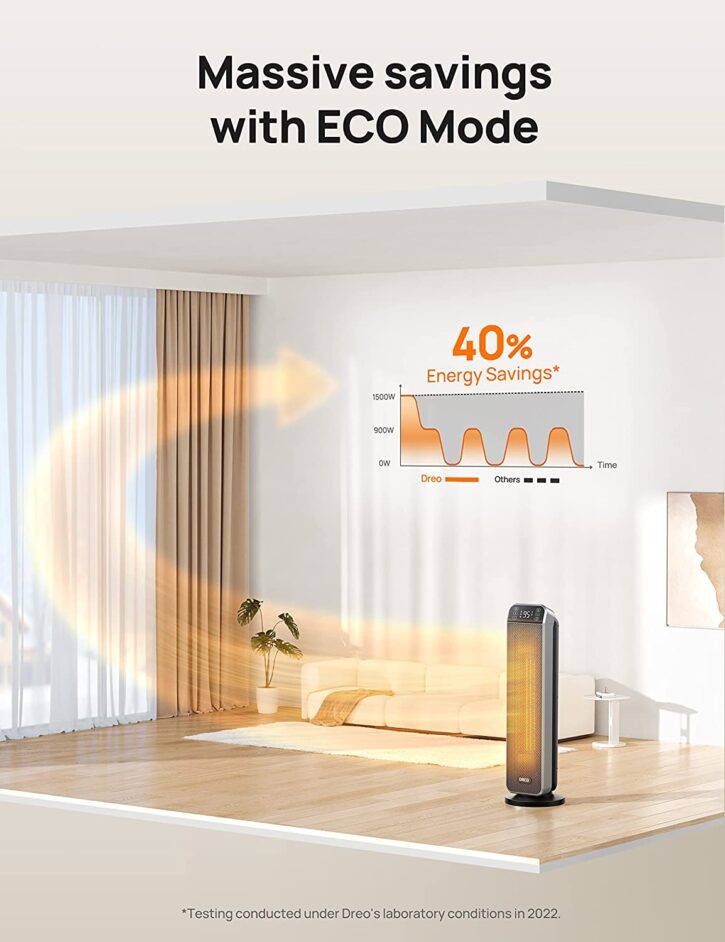 It takes just one touch to change the temperature and mode on the tilted digital panel, or remote control your heater from 26 feet away, while working. Hidden handle on the back side helps you freely move around for whole room warmth.
Are you ready to warm on today? Be sure to check out this model space heater, as well as other space heaters and products from DREO, available on Amazon.
Stay connected to see what all innovative products DREO has to offer