Weird but True! Birthday Fun Pack #Giveaway
This post may contain affiliate links or I may have received the product free in exchange for my honest review. See full disclosure for more information.
Kids love celebrating their birthdays! What's not to love? We want to celebrate their birthdays with this Weird But True! Birthday fun pack giveaway!
Enter to Win the Weird But True! Birthday Fun Pack!
The fun pack includes a copy of Weird But True! Birthdays, a copy of the gift-worthy Weird But True! World 2023, an 8″ SQUISHY birthday cupcake plush, a crazy straw Weird But True! tumbler, a cake-scented pencil, a delicious (and easy!) recipe for party pops and eco-friendly multiuse confetti and paper honeycomb balloon.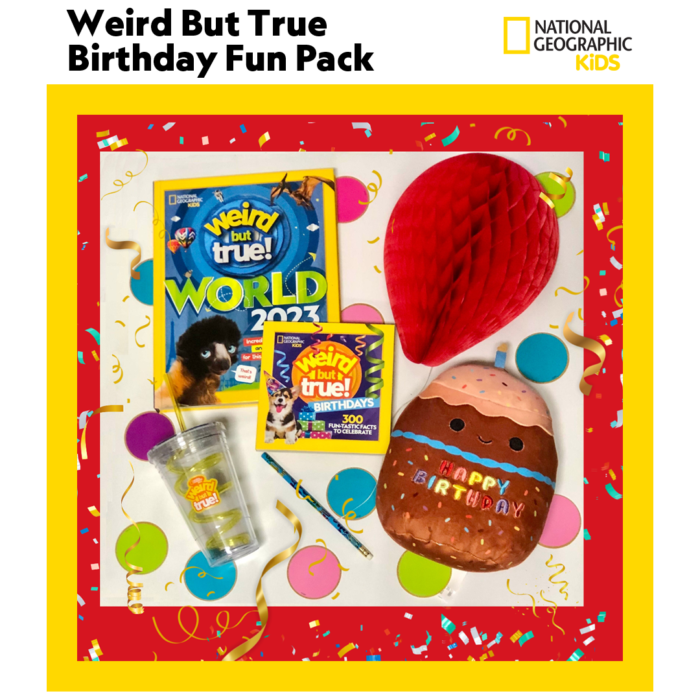 Weird But True! Books:
Weird But True! Birthdays (Paperback, $8.99, ages 8-12) This fun-filled fact book takes the cake! Did you know that on each birthday, you are 31,536,000 seconds older than you were on your last birthday? Or that the winner at the world birthday cake-eating championship ate 14.5 pounds of cake in just under eight minutes? How about you likely share your birthday with about 20.8 million other people around the globe?
Unwrap 300 wacky facts and pictures showcasing the hilarious history, crazy coincidences, awesome astrological beliefs, and surprising statistics behind birthdays. You'll be blown away by the world's craziest cakes, the most elaborate decorations, and most grandiose gifts to ever commemorate a year in life.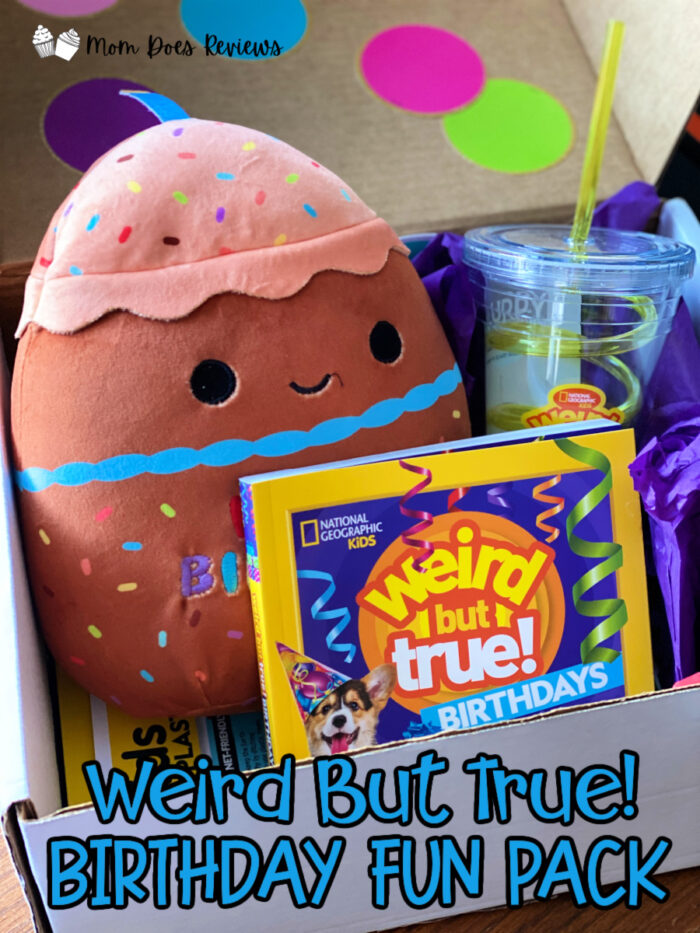 Weird But True! World 2023 (Hardcover, $24.99, ages 8-12) A 10 out 10 for gift giving! Discover Earth's strangest animals, natural formations, festivals, ancient wonders, news, and more in this newest addition to the wildly popular Weird But True! family―an annual compendium of everything Weird But True! fans love … and then some.
Readers will journey across the seven continents, dive into the ocean, and even blast off into space to discover a whole wide world of weird. From the troll doll bug of Suriname to the Bog Snorkeling Championships in Wales to a technicolor village in Indonesia, Weird But True! World offers an unparalleled, adventure-filled exploration of our world's amazing uniqueness.
ENTER TO WIN!
One lucky reader will win a Weird But True! Birthday Fun Pack (arv $70) – described above.
The giveaway is open to US only, 18+
The giveaway ends 2/17/23 at1159p est
Be sure to come back daily for more chances to win!