Win a $100 Best Buy Gift Card from United Health
This post may contain affiliate links or I may have received the product free in exchange for my honest review. See full disclosure for more information.
We all have questions about choosing the right health plan. We all have concerns about choosing the right one that will give us the most benefits. We all have fears about affording the right plan to cover us and our family in the ways that it must provide us the best coverage. Why not find out about the health plans from UnitedHealthcare? and see if they fit your needs, and the needs of your family and win some great prizes in the process.
UnitedHealthcare makes it easy to find the information you need, and thinks everyone should be aware of all the options that their health plan offers, and how to get the information you need for procedures and benefits that you and your family needs.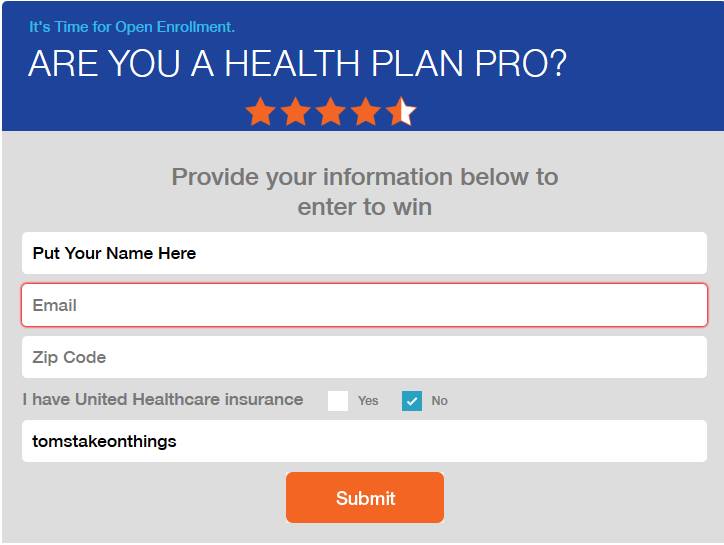 There are 4 stages of the quiz which are all super fun, and easy, and not only can you win the $100 Best Buy Gift Card being given away here, you can win the $100 weekly prize on the UnitedHealthcare site, or the $500 monthly prize they are giving away as well.
Tom's Take On Things, and participating bloggers are going to be promoting a chance for all of you to win a $100 Best Buy Gift Card, with one winner at the end of October, and one winner at the end of November.

With the screenshot above you can see the beginning of the quiz, you must complete the whole quiz, and enter the promo code: tomstakeonthings when you are done and hit enter as in the screenshot below. Then come back daily here, to get more entries to win the $100 Best Buy Gift Card. You can take the quiz daily, and be entered to win for all the prizes being given away. Just come back, and start the process again!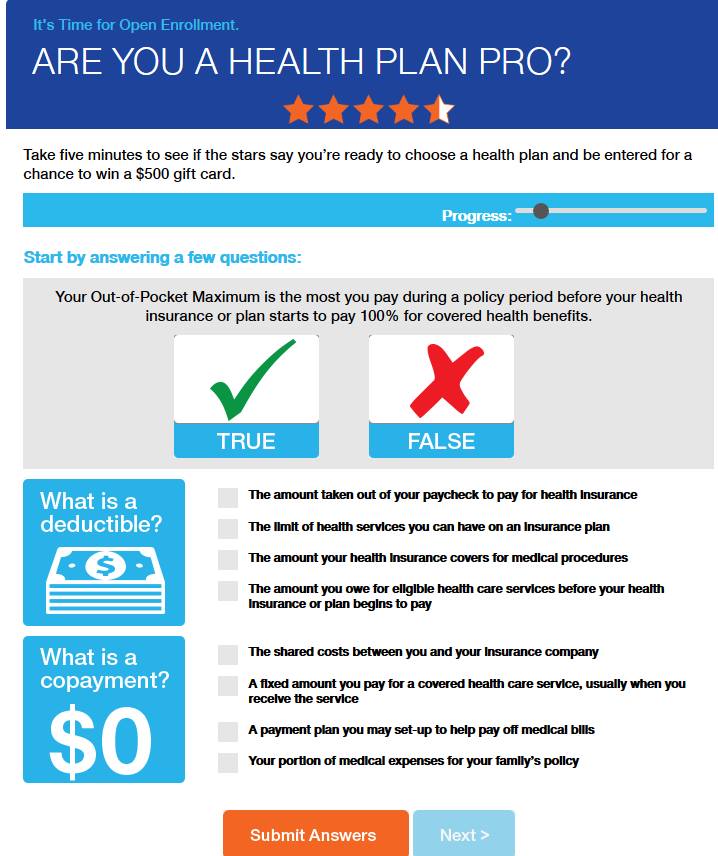 Stage 1: Answer a few quiz questions about health care, even if you don't know it, UnitedHealthcare will tell you the right answer!
Stage 2: Play a matching game surrounding the three different types of health care accounts—try and match the different types of accounts you can have.
Stage 3: Use our slide configurator to learn more about premiums versus out-of-pocket ratios. Are you a math wizard? even if you are not, test your ability and choosing the best answer!
Stage 4: Use our ranker to organize what you think would be the least expensive option to the most expensive if you couldn't go see your Primary Care Physician.
This promotion runs for 2 months! I know, lot's to keep up with, but every one of the wonderful bloggers helping and Tom's Take On Things will keep reminding you of the giveaway.
Part 1: runs from 10/8 – 10/31 and will have a $100 Best Buy Gift Card Winner
Part 2: runs from 11/1 – 11/30 and will have a $100 Best Buy Gift Card Winner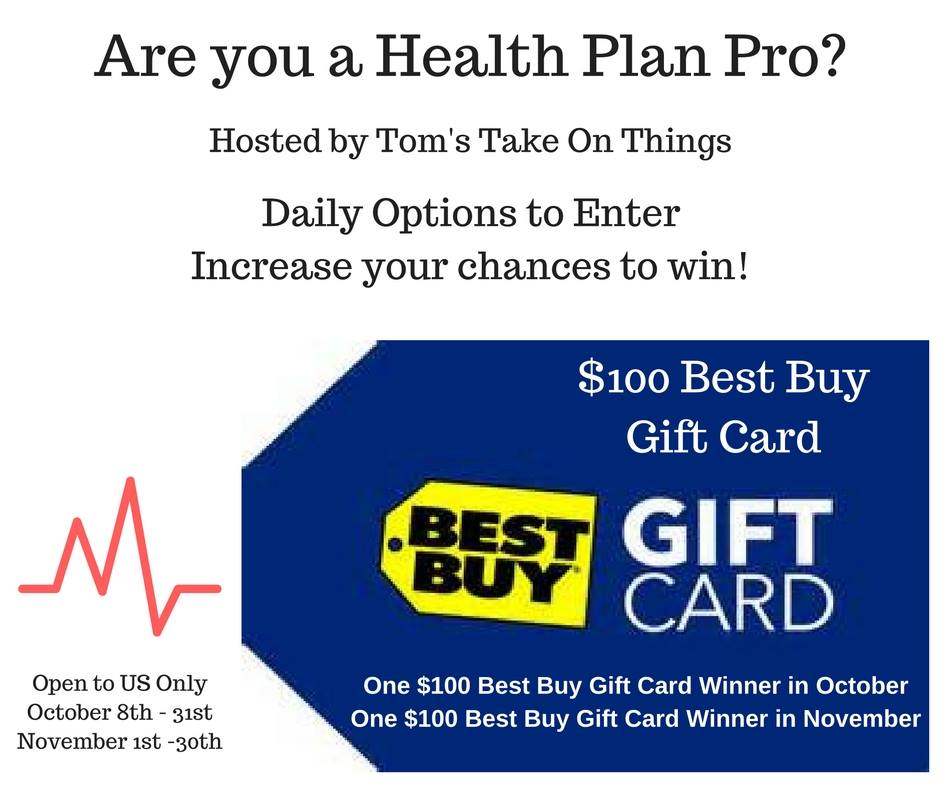 Disclosure: Tom's Take On Things is participating with UnitedHealthcare on this promotion, however all opinions are 100% his. Participating bloggers helping promote the giveaway are not being compensated for this post.