The Wizarding World of Harry Potter Exclusive Vacation Package ~ Experience it for yourself this summer!
This post may contain affiliate links or I may have received the product free in exchange for my honest review. See full disclosure for more information.
Experience the Magic of Universal Studios' Brand New Vacation package featuring:
THE WIZARDING WORLD OF HARRY POTTER – DIAGON ALLEY
Universal Orlando Resort is announcing an all-new exclusive vacation package giving
guests the opportunity to enjoy this year's most anticipated theme park experience: The Wizarding World of Harry Potter – Diagon Alley. Travel for the vacation package begins June 29.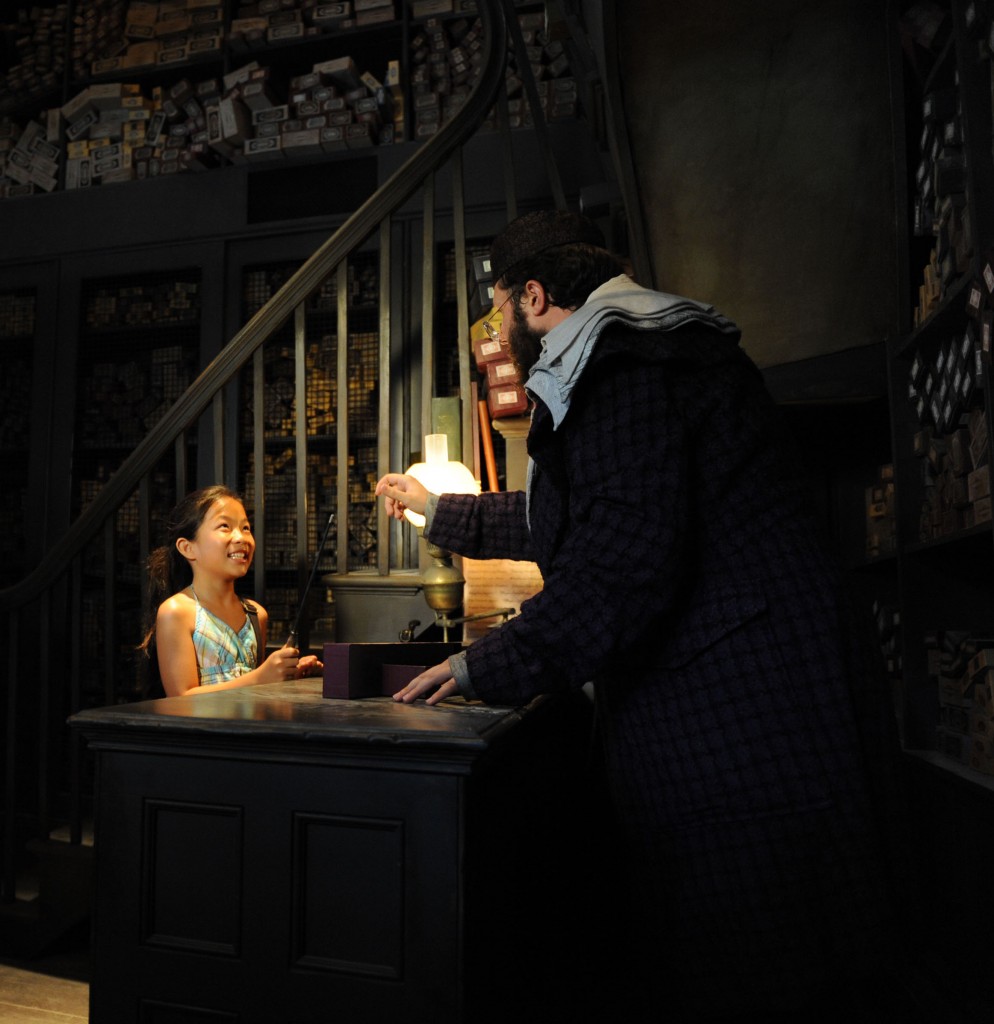 The new travel offer starts at $135 per adult, per night, tax inclusive for a four-night stay on-site at Universal's Cabana Bay Beach Resort and includes multi-day Park-to-Park tickets to experience both Universal Studios and Islands of Adventure. As part of the vacation package, guests will enjoy access to The Wizarding World of Harry Potter – Diagon Alley, plus exclusive
benefits like Early Park Admission to The Wizarding World of Harry Potter and breakfast at the Three Broomsticks in Hogsmeade and the Leaky Cauldron in Diagon Alley. They will also receive a specially themed Welcome Parcel delivered to their doorstep.

The Wizarding World of Harry Potter – Diagon Alley at Universal Studios Florida will double the size of the Harry Potter
experience offered at Universal Orlando Resort – expanding it across both of Universal's theme parks. Guests will pass
through London and the iconic brick wall archway into Diagon Alley – a bustling, wizarding hub within a Muggle city. The
new land will offer one-of-a-kind adventures where guests can:
Experience the next generation thrill ride – Harry Potter and the Escape from Gringotts – where guests are propelled
into a pivotal scene from the final Harry Potter book and film
Stroll along the streets of Diagon Alley and stop inside well-known shops like Weasleys' Wizard Wheezes, Magical
Menagerie and Quality Quidditch Supplies
Experience the darker side of magic in Knockturn Alley
Witness the magical experience of a wand choosing a wizard at Ollivanders: Makers of Fine Wands since 382 BC
And more!
And, just like in the books and films, guests can ride the iconic Hogwarts Express to travel between King's Cross Station in
Universal Studios and Hogsmeade Station in Islands of Adventure. The scenic, breathtaking journey will transport guests
through the British countryside as they encounter magical creatures and familiar Harry Potter characters.
In The Wizarding World of Harry Potter – Hogsmeade, which opened in 2010 at Universal's Islands of Adventure, guests can
experience Hogsmeade village and Hogwarts castle – which houses the groundbreaking Harry Potter and the Forbidden
Journey attraction.
To book a vacation package, visit Universal Orlando. Also be sure to visity The Wizarding World of Harry Potter for additional information on this exclusive offer.