Wedding planning is no simple task, not only that but weddings also tend to cost a fair amount of money. While much of the couple's energy and finances go into the wedding itself, there's also the honeymoon to consider. The good news is that you don't have to spend a fortune in order to get away on a romantic and fun honeymoon. In fact, this is one area you can take advantage of great wedding deals.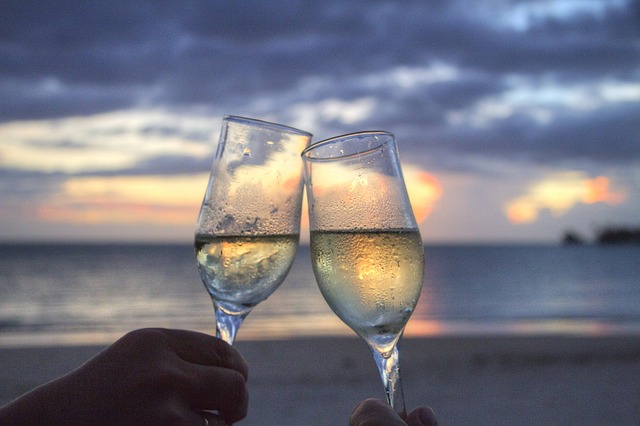 Here's a look at some of the top budget destinations worth considering for your honeymoon.
Budapest – Combine Culture, Beauty, History, and Romance
If you're looking for a destination that packs a real punch when it comes to culture, beauty, history, and romance, with a price tag that won't break the bank, then look no further than Budapest, Hungary. What makes this destination even better is the fact it's not a long flight from the UK, so you won't spend a full day in transit.
Budapest is unique in that it's actually divided into two sections – these are Buda and Pest, just as the name suggests. The Danube River acts as the dividing point and both sides offer stunning sights, attractions, restaurants, shops, and culture. You'll be able to visit the hot springs, a variety of museums, and UNESCO World Heritage sites. Be sure to bring comfortable shoes for walking and your camera of course.
Porto – Enjoy Stunning Natural Scenery in One of Europe's Oldest Cities
A short trip to Porto, Portugal will put you smack dab in the middle of one of Europe's oldest cities, and the country's second largest city. The city is well-known for its white, red, and port wines that use the grapes from the Douro Valley. In fact, its wines are so well-respected around the world that they have won all kinds of awards.
For a romantic getaway, honeymooners can take part in food and wine tours of the region, which will allow them to experience the local culture, explore the many historic sights, and the absolutely breath-taking natural scenery.
Berlin – Excels in Romance on a Budget
When you arrive in Berlin, Germany you'll be absolutely taken aback by the gorgeous parks, culture district, the non-stop string of bars and cafes, and history. What may shock you even more though is just how affordable this destination is for tourists. Of course, if you happen to be honeymooning during the off-season, then you can expect to save even more on your trip.
If you're looking to visit more than one destination in Germany, Munich is another budget-friendly destination, while not as cheap as Berlin. Keep in mind that autumn is the busiest season in Munich thanks to Oktoberfest.
No Need to Spend a Fortune
What these destinations prove to couples is that there is no need to spend a fortune on a honeymoon in order to experience the culture, history, great food and wine, natural beauty, and romance of course.