Zim's Max Freeze Muscle and Joint Cream Perfect for Aches and Pains
This post may contain affiliate links or I may have received the product free in exchange for my honest review. See full disclosure for more information.
Arthritis, this word alone is a curse to me. It has plagued my family for several generations and who knows how many more will get this annoying and painful trait. While there is really no cure, there are products that help ease and relieve the symptons of my arthritis, including the Max Freeze product line from Zim's.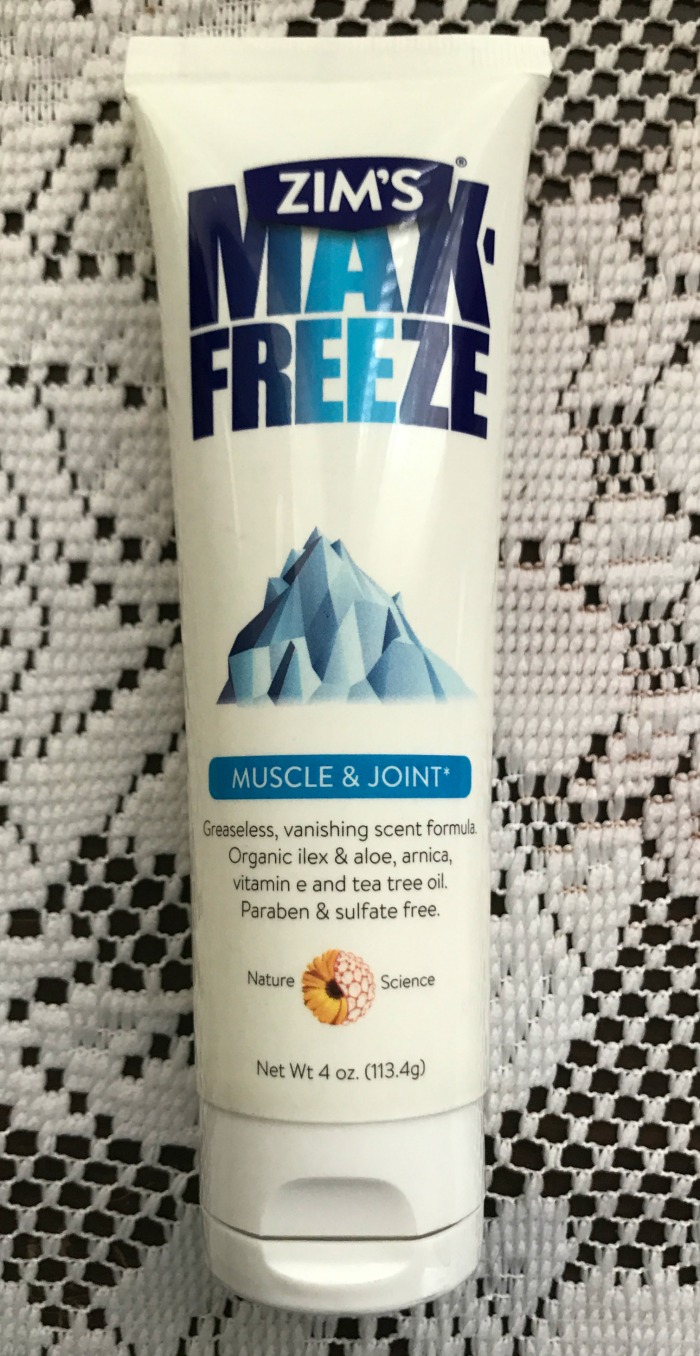 More about Zim's USA
Zim's® started over 60 years ago with the creation of Zim's Crack Creme® by a pharmacist in Austintown, Ohio.

Today, the Zim's® brand has expanded to over 25 products ranging from lotions and cremes to pain relief gels and diabetic care items. The Zim's Max-Freeze® brand provides an affordable topical pain relief gel that emphasizes the use of natural ingredients such as Ilex Flower and Aloe Vera.
Zim's® continues to offer exceptional naturally-based products from a small town in Ohio. We look forward to expanding more in the future to provide you with products that utilize the power of natural ingredients to a make a difference in your life and those you love.
As a busy mom on-the-go, working full time, kids in school and housework, my joints and muscle ache after a long, hard day. Zim's Max-Freeze Gel provides a fast-acting, cooling effect when you need it most, especially after pushing yourself to the limit. It contains the organic ingredients aloe vera, arnica and ilex, along with vitamin E and tea tree oil. It does not contain parabens, sulfates or coloring, and it is not tested on animals.
Use Zim's Max-Freeze on sore muscles and muscle sprains, back, shoulder and neck pain, painful knee, hip, and elbow joints, and muscle strains.
I recommend you check out all Zim's USA products available.  Various products are sold in national retailers and online.  Stock up and keep them handy for anytime you are feeling achy from a hard day of activity.
Be sure to stay connected socially: