How Zoe Saldana was inspired to play "Gamora" #GuardiansoftheGalaxyEvent
This post may contain affiliate links or I may have received the product free in exchange for my honest review. See full disclosure for more information.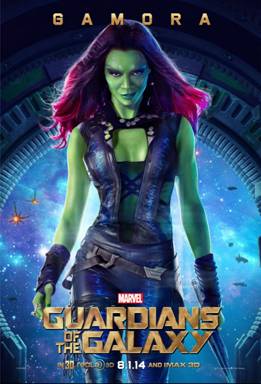 Continuing with my media coverage for Marvel's Guardians of the Galaxy, sitting down with Zoe Saldana in her role as, "Gamora". Guardians hits theaters nationwide 8/1/14.  Myself and a group of mommy & daddy bloggers talked candidly with Zoe on her role in the movie, upcoming projects and her inspiration for channeling her inner "Gamora" for this role.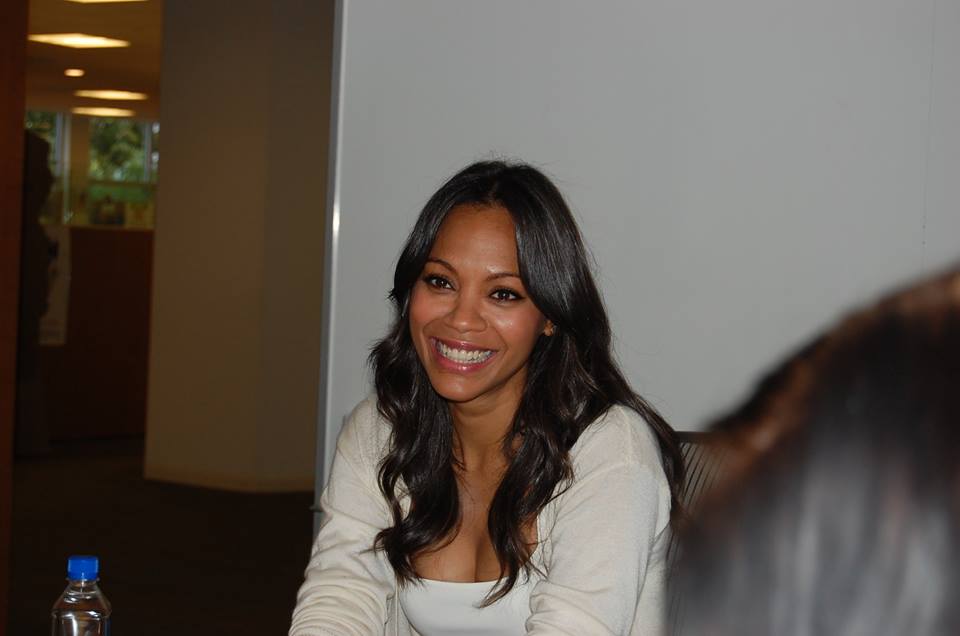 We were all enamored with Zoe's natural beauty and wonderful smile.  She sat down with us and the first comment was how she has become such a positive role model for young girls.
Zoe: That what it's going to mean.  What it means to like my niece, what it means to young women . To be one of the few (is great) and wishing there were more of women like Angelina Jolie, Jessica Biel, myself, Zoe Bell that are kind and just, you know,stepping up.  

I just feel like it's important because you're giving women the information that this is something that they can entertain doing.

It's not like, "Oh it's out of the books, I can't even think about doing that?" (referring to Gamora). It's almost like when you tel little girls, "Oh you're a Princess. Did you know that you can also be the King?" They would never think of being the King. It's like "you can be the King, you don't have to be someone's Princess."
I could really tell by the way Zoe was talking about her role as Gamora, she was extremely proud to be this amazing new role model for young girls everywhere.  What really made Zoe LOVE Gamora most is that deep inside the otherwise hard exterior of the assassin Gamora was trained to be, lay a heart of gold and compassion to be AND do the right thing for everyone.
Noting that makeup to transform the beautiful Ms. Saldana into the green goddess that is Gamora too anywhere from 4-5 hours a day.  She also noted that there was "Green everywhere" including her tub, her pillow – even her dog (referring to her green makeup as Gamora)  When working 6 days a week, this can become taxing I am sure.  One interesting tidbit I learned during the interview is that the Gamora character originally had some lizard-esque eyes that would have been provided with contacts.  Zoe decided that with working 6 days a week, the contacts would really become cumbersome and it was decided to use her natural eyes instead (sidenote, I think this was a great choice personally).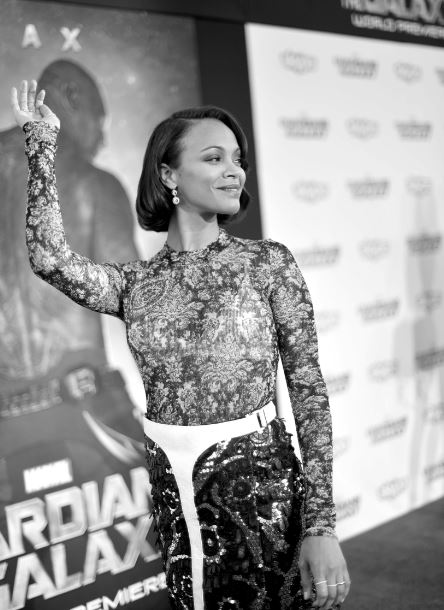 Once you see the movie you will understand that this flick is FILLED with intense moments, including some amazing fight scenes.  When asked what type of training she did to prepare for these, Zoe's response was really unique and something I would have never thought of personally.
I pull out of the everything that I see in life.  I gonna' make this character different from all the other action characters that I've done before.  My husband's an artist and we were meeting with a colleague of his who was sharing with us her latest work.  It was like this thing that she shot on 65  frames per second of this Spanish Bull Fighter fighting in front of like this Picasso painting.

She shoots him one shot all (in) slow motion.  The way this man is dancing and it's this seduction to make the bull basically run to his death.  I thought "That's Gamora and she's a Bull Fighter. She's not going to be a martial artist."  She (Gamora) is not going to land like all the characters and all the action figures.  She's going to  be a very graceful (like) a sword fighter.
A more candid moment is when Zoe recalled her love of cartoons as kid including The Thunder Cats, He-man & She-ra.  She even noted that she and her sisters would "fist fight" over who was going to be She-ra.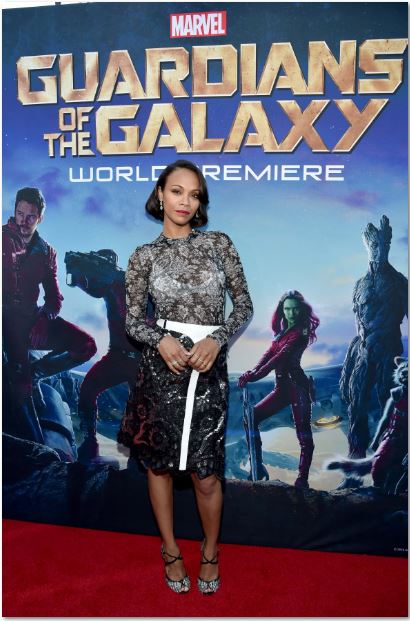 Family seemed very important to Zoe and she noted that her nephew really helped her with learning all about Gamora and The Guardians of the Galaxy.  He even had a chance to be onset at times with her.
Featurette of Gamora (Zoe Saldana):
 At the conclusion of the interview, Zoe posed for a group picture with all of us.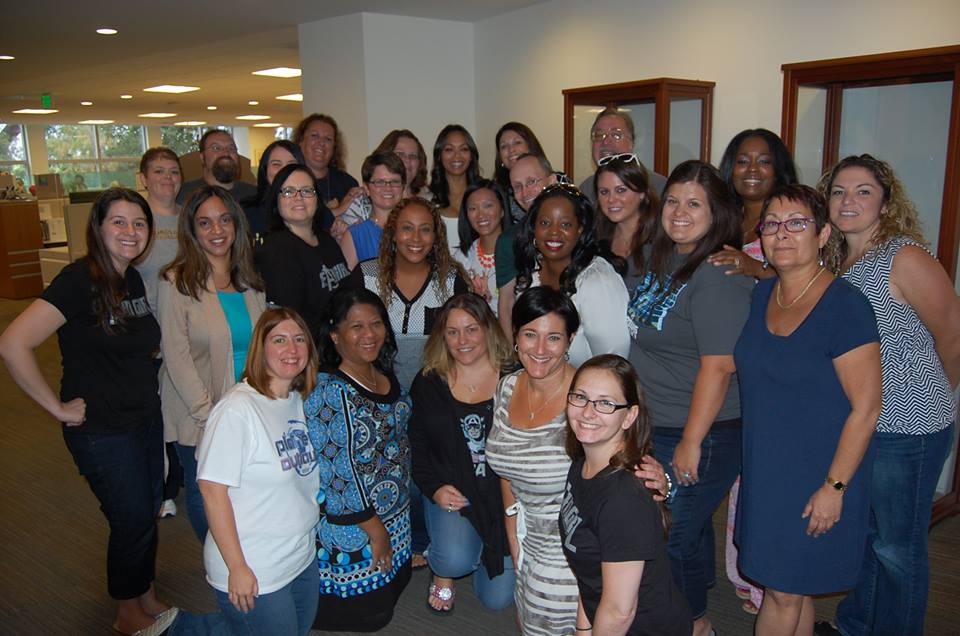 I really hope you make it to the theater this weekend to see Guardians of the Galaxy.  You will love the movie, you will love Gamora, you will love Zoe as Gamora and you will want to see it all over again!
Remember to get social with GUARDIANS OF THE GALAXY 
and be sure to use #GuardiansoftheGalaxyEvent
GUARDIANS OF THE GALAXY opens in theaters everywhere on August 1st!
Disclosure: I was provided with an all-expense paid trip as part of a press Junket with Marvel to cover this and all Guardians of the Galaxy media.