3 Technological Advancements that Are Changing the Small Business World
This post may contain affiliate links or I may have received the product free in exchange for my honest review. See full disclosure for more information.
The world of small business is one that is constantly evolving as entrepreneurs look for more and more ways to increase efficiency and boost business. Because small businesses generally don't have the resources of a large company at their disposal, advancements and developments must be made in affordable ways that are easy to implement.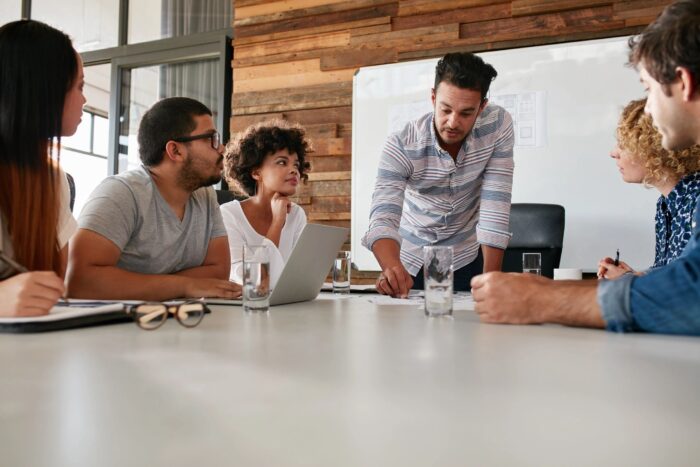 Technological advancements of recent years are making it possible for small businesses to improve their operations in multiple ways. Here are three such developments that are changing the world of small business for the better.
1. Call Center Software
Even when a business operates on a small scale, the necessity for excellent customer service still exists. In fact, some might argue that it is more critical for a small company to practice great customer service than it might be for a larger business with a vast number of clients. In an effort to improve customer service practices, small businesses have seen the value of implementing call center software.
Such software can be customized to fit the needs of your company and even come with cloud-based solutions. This makes it easier for your customer service team to operate from wherever they are. The ability to keep existing customers happy and bring in new clients is crucial to the survival of any small business. Call center software might just be the solution that your company needs in this regard.
2. Intranet Software
When it comes to the internal operations of a small business, streamlined and efficient communication among employees can be the key to increasing productivity across the board. One technological advancement that can help improve the communications within a small business is intranet software.
The benefits of implementing such software at a small business are almost too many to list. They include the ability to request feedback from workers regarding employee satisfaction, as well as the option to connect employees from various locations. They also give your workers the ability to upload and download information easily, as well as to share documents and collaborate with one another on a seamless system. In using this system, you present employees with the opportunity to increase productivity and end up more satisfied with their own performance.
3. Outsourcing Human Resources
Many small businesses have discovered the benefits of outsourcing certain tasks that would traditionally have been handled in-house. One of these areas is human resources. Not only does the outsourcing of HR-related tasks save a small business money by circumventing the necessity of having a full-time HR representative on hand, but such human resources software also gives employees many options.
Employees can access any relevant HR documents or paystubs from remote locations using an app, and employers can enjoy access to HR expertise that might not have been available to them before. They can also complete employee satisfaction surveys with complete privacy and anonymity. HR software can drastically improve the efficiency of human resources matters and contribute to an overall increase in the satisfaction of your employees.