4 Of the World's Most Luxurious Golf Resorts
This post may contain affiliate links or I may have received the product free in exchange for my honest review. See full disclosure for more information.
Golf is a sport that routinely markets itself as the game for old men with more money than sense. It therefore comes as no surprise that expensive luxury golf resorts are aplenty no matter the economic outlook.
However, find a good off-season deal, get a good crew together and visiting one of these manicured complexes can be a great experience, even if you do have to hide your scorecard from embarrassment at the end of a round. Here are four that are well worth the visit, which will have you imagine yourself the next PGA Tour star.
Some of these courses are so luxurious the bunkers practically rake themselves
Grand Resort Bad Ragaz – Switzerland
Nestled at the foot of alpine snow-capped spires is this giant gem of a golf resort and spa, which during the regular season costs upwards of $600 a night. For that you get scenic views from your room's balcony as well as a PGA approved 18-hole course and an additional executive 9-hole course. There's even a Michelin starred restaurant on site.
In 2016 some of the world's very best players honed their game here as part of the Sergio Garcia Charity Pro-Am, the self-same players who will be among the betting favorites for upcoming major titles.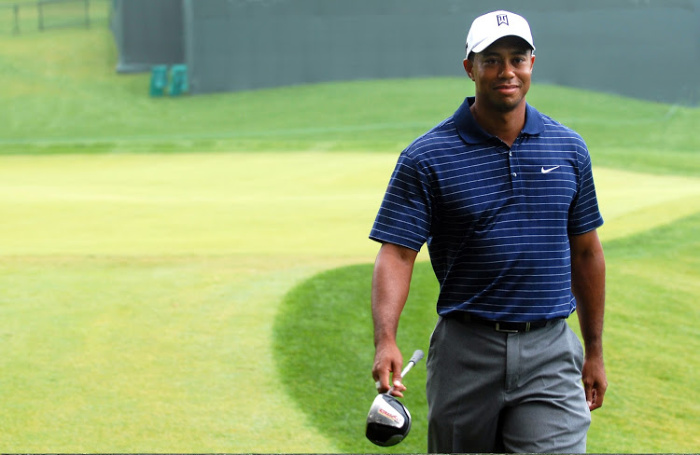 Follow in the footsteps of legends at some of the world's most revered courses
Velaa Private Island – Maldives
It doesn't get much more decadent than a golf holiday in the confines of a private island, but that is what awaits you on Velaa Private Island.
Due to the lack of available space the course is only 9-holes in length, but the design from the late great Jose Maria Olazabal will be sure to provide all the entertainment you can handle.
Pinehurst – North California
How many courses would you expect to find at a premier golf resort? One, two, three? Well, Pinehurst took things to the extreme with nine.
No wonder that since its inauguration in 1898 these perfect fairways have hosted more professional tournaments than any other resort in the states.
Terre Blanche – France
The normal pilgrimages for American golfers to make is to Scotland and St. Andrews. While the courses in Scotland may be some of the oldest and most respected, the weather they get pounded by is also some of the roughest anywhere in the world, so why not head to France instead?
The Côte d'Azur's very own golfing gem is Terre Blanche, where players get to reside in a chateau or private villa, and slurp world renowned wine as the sun goes down.