4 Small Pets to Consider for Apartment Living
This post may contain affiliate links or I may have received the product free in exchange for my honest review. See full disclosure for more information.
If you live in an apartment, tiny home, or other small space, you might think you just can't have a pet. That may be true for cats and dogs, particularly large dogs who need space to roam, and you might find that your apartment complex doesn't allow for that size of animal anyway.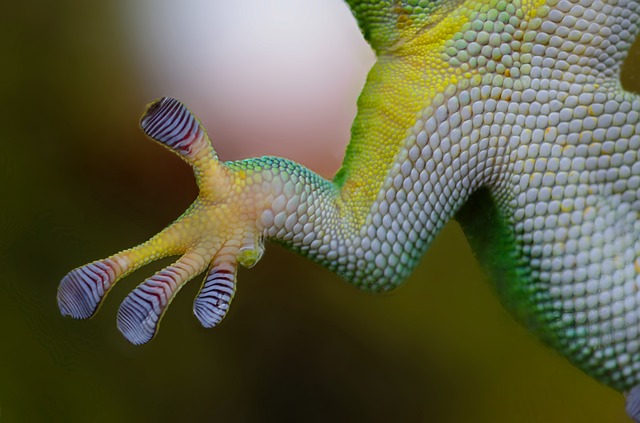 But that doesn't mean your chances of having a pet are completely ruined, or that you have to settle for a fish bowl. Here are four small and somewhat unconventional pets that you can easily accommodate in your small living space.
Canaries (or Parakeets or Finches)
Small birds bring cheer into any home, and are relatively easy to care for. They're awake during the day, unlike some nocturnal small animals, so you won't have to worry about them keeping you up at night (if you live in the city and your apartment stays bright at night, simply put a blanket over the bird cage at night to signal that it's time for the birds to sleep).
Before you add birds to your home, do your research and be sure you're informed about how many birds to put in one cage and how much attention different kinds of birds need.
Parakeets, for instance, can be housed on their own, although certain parakeets might get lonely. Parakeets also can become loving and affectionate with enough socialization, so they need to be taken out of their cages nearly daily.
Fancy rats
There's a common misconception that rats are dirty, mean, or generally unfit to be pets, but any rat owner can tell you otherwise.
Fancy rats — the type of rat that is most often kept as a pet — are clean animals that can become affectionate with proper treatment and socialization. Although they do need attention and care, they're relatively low maintenance. They also don't require much space at all, making them ideal for an apartment.
First time pet owners can learn how to care for a pet rat through online resources, making their new pet's transition smoother for the entire household.
Geckos
Similarly to rats, geckos sometimes get a bad rap, in this case because they're reptiles.
Geckos, however, make for great pets — especially because they're low maintenance but can be interacted with you if you like. There are many different kinds of geckos, each with their own colorings and average adult size.
Geckos are, therefore, particularly appealing to apartment dwellers who would like a pet, but don't want to be tied down by the needs of a pet — such as daily walks or regular feeding times.
There are, of course, a wide range of other small animals that could find a home in your small living space — turtles, chinchillas, hedgehogs, and rabbits can all be happy and healthy in apartment-size homes.
All it takes is a bit of imagination and some restructuring of your expectations. With some research to ensure that your pet of choice is a good fit for your lifestyle, you could be welcoming home a small new member of your family.