5 Must Have Items For Back To School
This post may contain affiliate links or I may have received the product free in exchange for my honest review. See full disclosure for more information.
It is hard to believe that summer is almost over and kids will be heading back to school very soon. Be prepared to send them with nutritious snacks, having them smell clean, hands sanitized and cleaned, and labels for all their school items. Here are our 5 favorite must haves that will get you through the school year!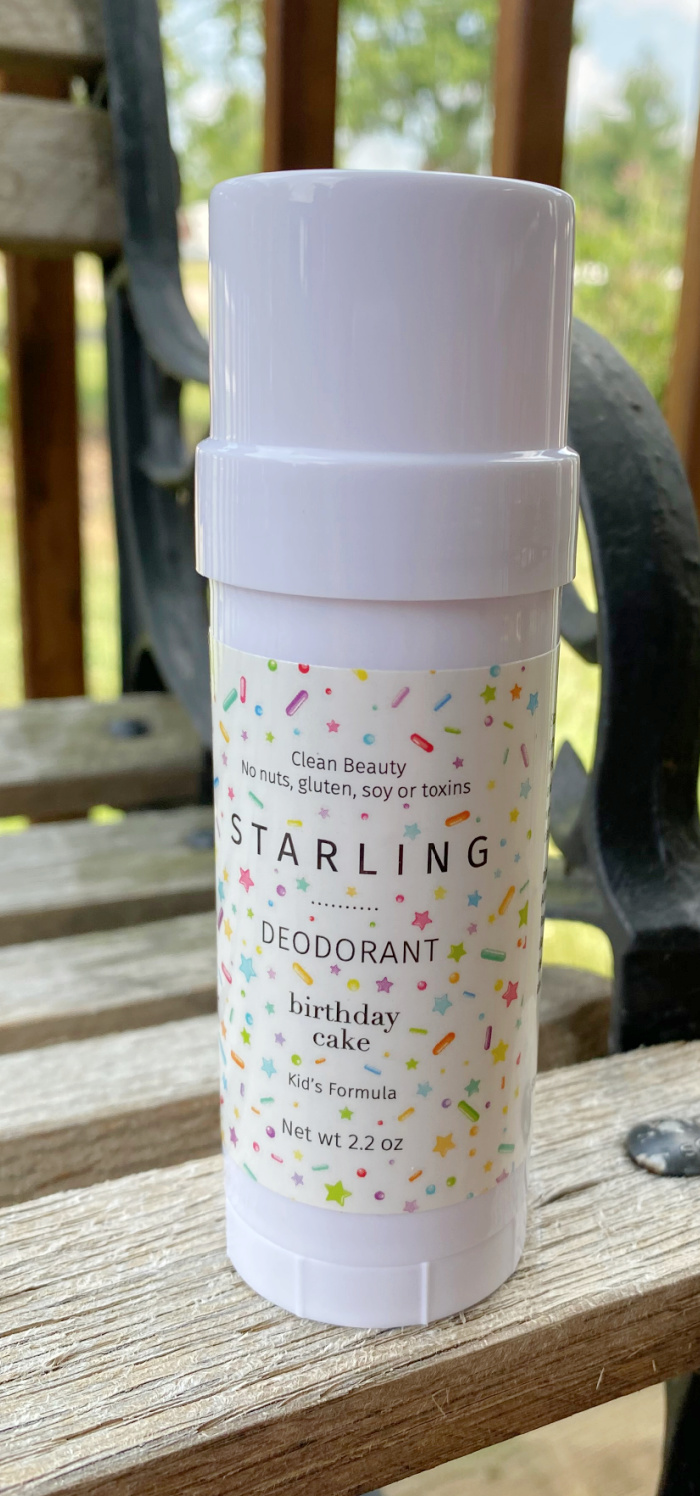 Perfect for summer fun, back-to-school sports and more, allergen-free and chemical-free children's deodorants from Starling Skincare keep children smelling fresh all day! Gentle enough for tweens and teens, each deodorant is made without aluminum or synthetic fragrances, so it is safe to use and non-irritating for kids. Three varieties are available, including Force Field, Birthday Cake and Birthday Cake Sensitive.
You can purchase Starling Deodorant on Amazon and Starling's Website.
Stay connected with Starling Skincare: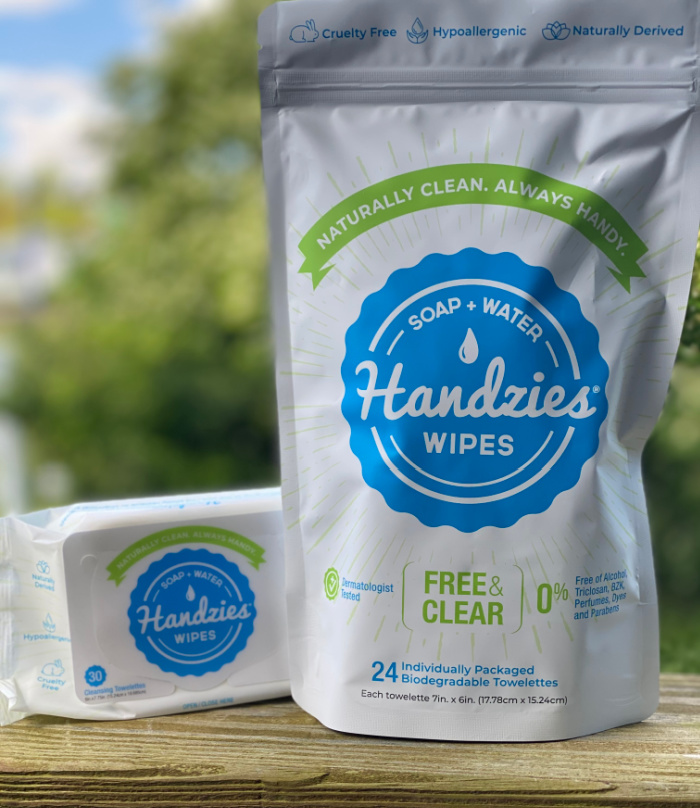 Get a 'soap and water clean' anytime, anywhere! Individually packaged and perfect for on-the-go, Handzies Soap + Water Wipes give you fresh, clean hands using only natural castile soap, water and essential oils. Say goodbye to harsh hand sanitizers, Handzies do not contain alcohol, BZK, triclosan, artificial perfumes or dyes. Gentle for use by the entire family! Ideal for keeping in backpacks, lunchboxes or desks.
You can purchase Handzies Products on Amazon and Handzies Website.
Stay Connected with Handzies: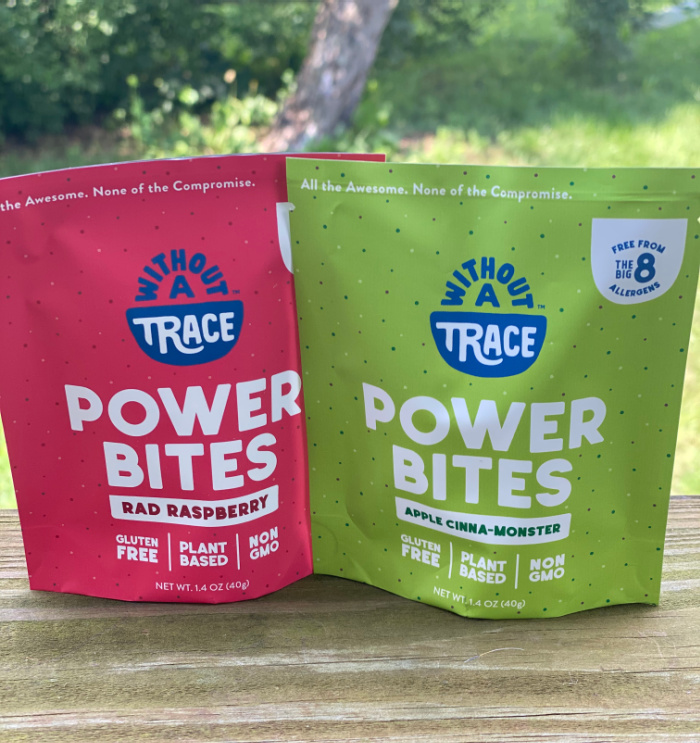 Healthy, allergy-friendly snacks to pack in your kid's backpack or lunchbox that are free from the top 8 allergens! Developed by a mom whose children have severe food allergies, Without a Trace offers a mouthwatering variety of plant-based, gluten-free Chewy Granola Bars, Power Bites and Cookies. Perfect for tucking in lunchboxes or as a grab-n-go snack for everyone in the family. Their Rad Raspberry Power Bites & Strawberry Surprise Chewy Granola Bars are truly phenomenal.
You can purchase Without a Trace Snacks on their Website
Stay connected with Without A Trace: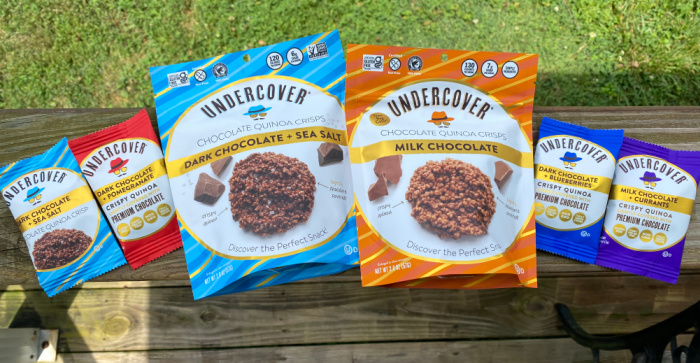 Healthy ingredients… in disguise! Developed by a mom whose two daughters were diagnosed with celiac disease, all Undercover Snacks are made with carefully sourced all-natural, gluten-free, non-GMO, simple ingredients and Rain Forest Alliance Certified chocolate. Undercover Snacks are made with crispy quinoa, which is naturally gluten-free, packed with protein, fiber and nutrients, and has an incredible crunchy texture. Made in a dedicated facility that is free of the top ten food allergens. Certified Nut-Free, Certified Gluten-Free and Kosher. Comes in 8 decadent varieties. For lunchboxes, tuck one of their single serve packs in as a treat!
You can purchase Undercover Snacks on their Website and Amazon.
Stay connected to Undercover Snacks: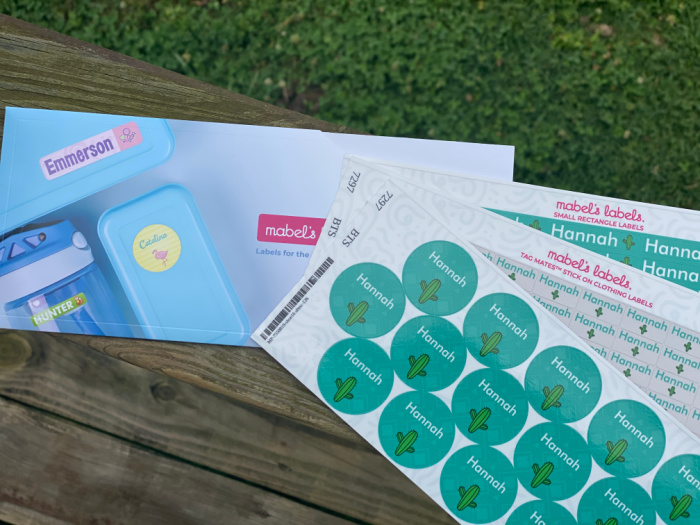 Get back to basics this year with the Ultimate Back-to-School Combo Label Pack from Mabel's Labels! This classic set includes all the durable, waterproof labels needed to keep your child's things out of the lost and found. With new, on-trend designs for children of all ages, Mabel's Labels make it simple to identify belongings… from backpacks and lunchboxes to clothing, school supplies and more!
You can purchase Mabel's Labels on their Website.
Stay connected with Mabel's Labels: