5 Reasons to Play Music in Your Business
This post may contain affiliate links or I may have received the product free in exchange for my honest review. See full disclosure for more information.
You already know how entertaining music can be. It has a way of just getting people into a great mood. However, have you ever considered using music to take your business to the next level? That's right; music can actually be a great way to do this! So, are some reasons why you may want to incorporate music into your business!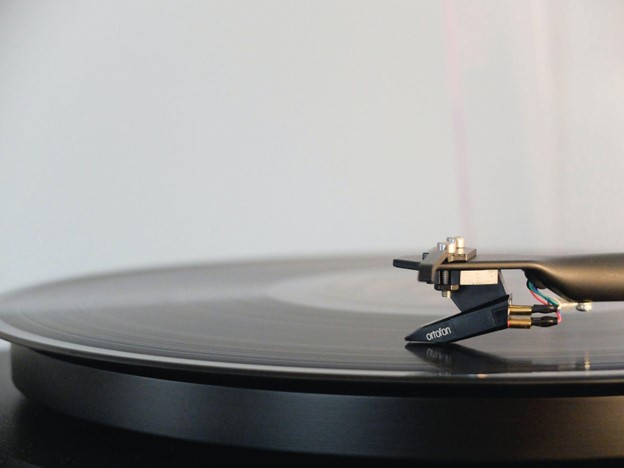 Image credit
Influence moods and buying habits
If you run a business, whether it is a retail store, a restaurant, or a supermarket, you can use music to affect buying behaviors in your store. This is because certain aspects of music can trigger internal responses that stimulate purchase volume and in-store time. This can lead to higher sales revenues. For example, if you have classical music playing, it can create a feeling of sophistication and elegance. On the other hand, if you have rap music playing, it can make people feel young and energetic. Something cute and silly such as cats doing things to upbeat music, can really put a person in a great mood.
In order to influence buying behavior, you need to think of the characteristics of the music that are most likely to affect your customers' moods. Some factors to consider include genre, tempo, and pitch. For example, a slow tempo can cause shoppers to spend more time in the store. However, if you have a fast tempo, it can encourage shoppers to buy more products. Additionally, a high tempo can lead to excitement and energy.
Perfect for productivity
If you're looking to improve the productivity of your business, putting music in your business can help. Music can make you more productive, improve the working environment and motivate employees. It can also complement your brand and make your business unique. Adding music to your business can increase your competitive edge while remaining productive.
Makes your business unique
When you start your own business, you'll want to make sure people know what you're all about. That's why it's important to get your marketing strategy figured out. The best way to do this is by making your business unique. You can start your business on the right foot by leveraging your uniqueness. It's a good idea to add music to your business, whether selling products, providing services, or doing anything else.
This can make your business stand out from the rest and keep your customers coming back for more. You can also use music to boost morale and collaboration. In addition to this, you can promote greater productivity and better service levels.
Promotes memory
Did you know that music is good for memory? As a business owner, you're so busy to the point that you may forget things. Music can have a powerful effect on memory. It can trigger strong feelings and a sense of nostalgia, enabling you to recall important events. Music has also been found to improve focus and concentration. It can reduce stress and anxiety. However, it can also interfere with cognitive processes.
Positive distraction
Distractions at work are a reality. Whether it's text messages, phone calls, or even email, workers are constantly being bombarded by various distractions. While distractions can get in the way of work, sometimes a distraction can be a good thing. A great example would be music; hearing that good song will want you to sing along with it. What's better than that?