5 Reasons You Should Take Out A Personal Loan From A Trusted Provider
This post may contain affiliate links or I may have received the product free in exchange for my honest review. See full disclosure for more information.
If you are looking for a quick boost of liquidity to bolster your personal finances, then hitting the market for a personal loan is a viable option. With many institutions offering competitive rates for short-term personal loans, there are many avenues and options available to find the funds you need.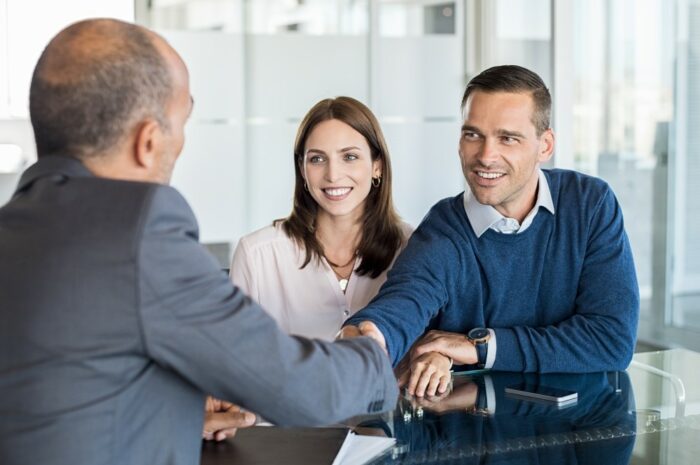 However, you always need to consider taking out a personal loan with a trusted provider, like choosing to consider a Latitude personal loan, for example. Many unsavoury lenders exist in the personal loan space and knowing how to identify the good from the bad is an important skill to have.
Rather than tacitly agreeing to the uncertainty that comes with some online lenders, let's look at five specific reasons why you should take out a personal loan from a trusted provider.
Secure A Reasonable Rate
Trusted providers of personal loans exist within a competitive market for credit. While the rates you receive from any particular institution might differ slightly, regulated financial institutions know that it is within their best interest to provide you with the best rate they can afford to give you. After all, if they do not give you a good rate, they know you will simply walk out the door and try somewhere else. In this way, you can be confident that the rate you receive from a trusted provider will be a fair one.
Stay Within The Law
Trusted providers of credit are regulated and must adhere to strict rules of conduct in their lending practices. Borrowing from these providers will provide you with the confidence that your personal loan complies with all necessary laws and rules. The last thing you want is to realise that the provider you have chosen is being investigated for financial misconduct.
Avoid Borrowing Too Much
In many cases, untrustworthy lenders will be more than happy to lend you more money than you might need or can afford to pay back. They are not interested in your financial well-being or in providing you with a fair loan agreement. You might find yourself stuck with making monthly payments that significantly impact your ability to meet your everyday expenses.
Be Fully Informed About Your Loan
Trusted providers of credit will be more than happy to explain your loan agreement to you in detail. Established financial institutions have nothing to hide from consumers who are simply looking for a straightforward personal loan. They will do everything they can to make a mutually beneficial arrangement.
Conversely, unscrupulous lenders will be deceptive and will be vague in their explanation of what they can offer you. Be sure to look out for any hesitation to explain something on the part of a lender and consider it as a negative sign.
Avoid Hidden Fees
There are many predatory lenders especially in the online market for personal loans who initially appear to offer great rates. However, upon closer inspection, you will quickly notice that the fine print is filled with hidden charges and fees that will quickly add up to the final cost of the loan.
Make sure that you understand any loan agreement fully before signing on it. Avoid any situation that seems too good to be true because it probably is.
Use Your Common Sense
The alternative of using a trusted provider for personal loans would be to use an untrustworthy provider. It seems intuitive that if you are making a big decision to take out some credit that you must make sure the credibility of that company is beyond reproach. Use your common sense and avoid using lenders that you are uncertain about. Look for well-known institutions that have an impressive track record of satisfied clients.