When Does it Make Sense to Hire a PEO Company?
This post may contain affiliate links or I may have received the product free in exchange for my honest review. See full disclosure for more information.
Hiring a PEO company is no easy decision, but it's one that can benefit your business for years to come. PEO companies offer unique services that are especially beneficial to small businesses who cannot afford to hire, train, and maintain an entire HR staff, or that don't have access to the numerous benefits, like a paystub creator, that a PEO service can offer. Whether you're running a new startup or an established business, there are times when hiring a PEO service makes sense, and you'll find some of the most common below. Keep reading to learn when you should consider hiring a PEO company.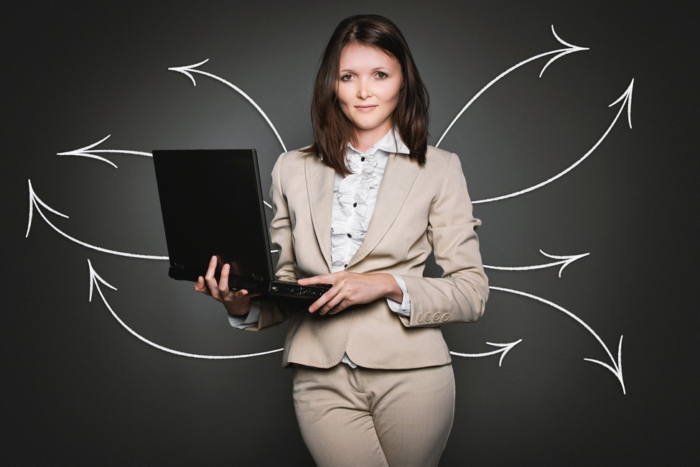 When Your Benefits Package Is Awful
One of the most important aspects of a potential career that applicants will look at is the company's benefits package. Retirement plans, PTO, health coverage, and more can help attract new and qualified candidates and even improve the loyalty and happiness of your current employees. Caring for your employees can mean a lot to them, so it's important as a small business to have a benefits package that makes them feel valued.
However, as a small business, you likely won't have access to the benefits packages you'd like to include in your business. A PEO service can help with this issue, as PEOs have access to competitive benefits packages including healthcare coverage and retirement vehicles. This is because PEOs combine hundreds if not thousands of small businesses together under one name, giving each access to much better benefits than they would have had on their own.
Improve your business's standing by improving your benefits package. Not only will you find that you attract better candidates, but you'll likely notice a change in your employees' attitudes as they gain access to better healthcare or retirement options.
When Your Training Program is Lacking
If you're not investing in your training program, you're essentially setting the business up for failure. The success of the business depends largely on the ability of your employees to perform their jobs efficiently and correctly. Even if something is done well if it takes twice as long to complete, it's simply not as efficient as it should be, and that's something no business can afford. How you train your employees matters to their personal happiness and fulfillment in their position as well.
Training programs take much time and effort to create, maintain, and update, and sometimes, the average business owner just doesn't have the time or resources to handle it all. Outsourcing with a PEO company will ensure that your training program is not only effective and efficient but also that it's always being updated as the business evolves. You don't want to hire a qualified candidate only to train them improperly!
Well-trained employees feel more confident in their position and are simply more effective at their jobs. That confidence will show not only their overall attitude about the company but also in the quality of their work. If you're looking to improve your training program, you can find the best PEO Companies in New York on RetireAt21.com.
When Payroll is a Disaster
Payroll is certainly something that every business, no matter the size, should take absolutely seriously. If you want to lose your valuable employees, messing up payroll is probably the best way to do so. Not to mention, not filing payroll taxes or filing them improperly will put you out of compliance with the federal and state governments, which opens up an entirely new set of problems for your company.
A PEO service can handle payroll for you, and even file those pesky payroll taxes on time. If you're struggling with meeting payroll, deadlines, or filing taxes, hiring a PEO to handle it can save you the stress and possible penalties.
Your HR Paperwork is a Mess
The HR department is full of paperwork, and even if you're storing everything digitally, if you're unorganized, it can quickly turn into a mess. Imagine having no organization for your paperwork and having to find employee records from the last two years; you'll end up spending hours searching through uncategorized digital documents. If you're storing everything in physical spaces, you're not only spending more on storage or office space, but you're making it all the more difficult to locate anything.
If you outsource your HR department to a PEO, you won't need to worry about storing the paperwork. Most PEO services utilize digital storage anyway, so everything will be stored and organized properly for you. Anytime you need access to a document, it will be available at your fingertips.
The Bottom Line
Storing paperwork, handling payroll and benefits, and training employees are all time-consuming and exhausting, although necessary tasks. If you're struggling with any one of these tasks for your small business, hiring a PEO service can help ease the burden and put your mind at ease knowing they're being handled by professionals.