5 "Somethings" Every Child's Room Should Have
This post may contain affiliate links or I may have received the product free in exchange for my honest review. See full disclosure for more information.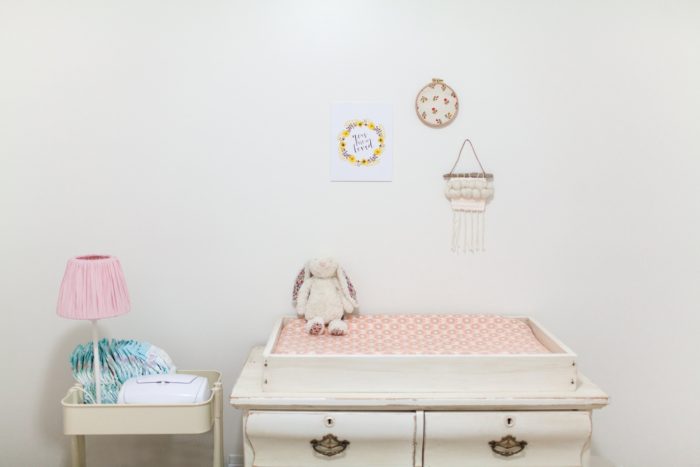 Children like adults like to have a place where they can feel comfortable. Their bedroom should contain a creative corner, a proper desk for studying and a bed where they can relax after a long day. During a child's growth, you will have to make some changes and maintain their feeling of coziness in the room. Including them in makeover plans, will strengthen your bond and be helpful in further decisions. 
You don't know where to start, or what should room have? Maybe some of our tips will help you to choose which "somethings" will be right for them. 
Wall stickers
Stickers for walls could be a great choice for decorating and a must-have in every youngster's room. There are over a thousand sticker themes, like animals, plants, objects, cars, and even cartoon characters. You could craft a design that will look like a story from their favorite book. They are durable and easy to use, and when your kids become bored of the same sticker, replace them with new ones or simply take them off and leaving the bare walls. If you don't which one to choose, take your toddler with you and pick them together. They will be so excited on the way back home.
Bed restoration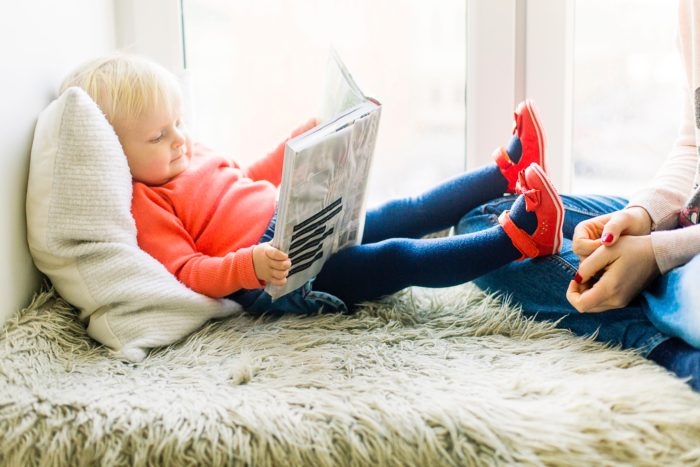 Getting a new bed for your toddlers can be a cost that you didn't plan in recent times. Take a good look and see what you could change to make it look a little bit different and amusing for them. Children love to climb, slide and jump on the bed. It's a game that will never get them tired. There are some big toys like indoor slides for kids that could turn bed into a playground and become a perfect item for children's rooms. You could get a slide with a climber and attach it to one side of the bed. Adding some paint to the bad frame will make it look even more exciting.  Kids will be thrilled and amazed by their new but yet the same looking bed.
Soft light
Some kids are still afraid of the dark and like to have a little light in their room before they go to sleep. If you don't want your kid to have difficulties to fall asleep, add soft lights in the children's room. For example, you could use some old table lamp and change the lampshade by cutting some shapes of cute animals or stars. Get a new colorful light bulb, turn it on and place it near the bed. Turn off the ceiling light and he will have soft light with stars or cute little animals that will easily get him to sleep.
Toy shelf 
Shelves can be very useful in toddlers bedroom. Toys can be removed from the floor and you could teach your child to become more organized by putting them in a proper place. Make shelves in different shapes like squares, triangles or circles and paint them in different colors. Attach them on the wall and add some LED lights to make it look more interesting to them. Hang them on a suitable high that they could be able to reach. With such an organizer you will forget about the pain in your feet caused by stepping on a toy when you are entering the kid's room.
Studying desk
Before children go to first grade, getting a desk and a chair for studying will be important items in their room. If you organize a place for learning a little bit earlier, they will be prepared for the first steps in school. Except for the table and chair, he will need some pencil holders, table lamp, notebooks for writing and wallboard for making small tasks. Get a table specially made for children, not for adults. He must feel comfortable and excited while using it. You could decorate it with some craft materials or let your child make his first marks with crayons or pencils in his style.
Every parent worries too much if he has prepared enough useful stuff for children's bedrooms and how will the child feel when he stays in it. There is no accurate list of necessary things so you do not need to make an additional burden on your mind. It's only important that the room is equipped with stuff for his current age and that the child is feeling safe, happy and satisfied in his surroundings. The best ideas for things for children's rooms, you'll get through honest communications with them and each mutual agreement on the room organization will bring you closer together. 
Bio: Nemanja is editor-in-chief @BornCute and other sites. He's interested in all things related to parenting and fitness. You can find him on Twitter.