5 Things You Should Know When Going Dress Shopping
This post may contain affiliate links or I may have received the product free in exchange for my honest review. See full disclosure for more information.
When it comes to dressing and shopping, most people feel overwhelmed. You may have been a master of finding t-shirts and jeans that fit your style, but dress shopping can be a whole different ballgame. Choosing the right dress can be stressful and tricky, but with a few simple tips on what you should look for, you can make your dress-shopping experience enjoyable.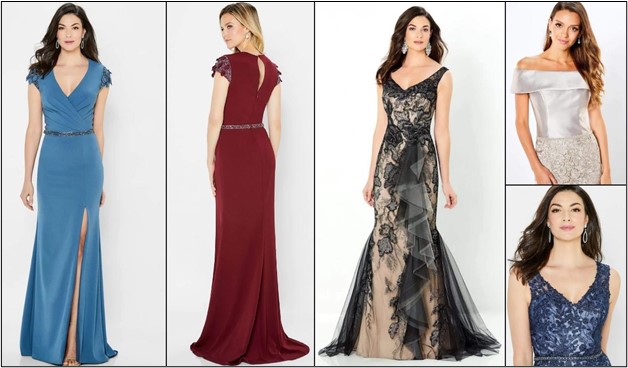 Before you begin shopping extravaganza, it's important to know what you're looking for and what you should pay attention to. Start out by deciding what the dress is for – special event, work, casual, etc. Knowing the occasion and atmosphere will help you narrow down the selection and make it easier to find a flattering, comfortable, and appropriate dress.
Dress shopping is one of the most exciting and daunting tasks a woman can undertake. You want to find the perfect dress for a special occasion that flatters your figure, complements your style, and is the right price. To make sure your shopping experience is as successful as possible, here are the five most important things to know when going Montage By Mon Cheri dresses shopping.
Know Your Size
The first thing you should know before going dress shopping is your size. It can be hard to determine as you may have one size in one store and a different size in another. The best way to get your exact size is to take measurements of your bust, waist, and hips before visiting the store. That way, you can be sure the dress you choose fits you perfectly.
Bring the Right Accessories
The right accessories can make or break an outfit, so bring them along when you're shopping for a dress. Bring a pair of shoes you plan to wear with the dress and a few other accessories like a belt, clutch, and jewelry. This will help you decide which dress looks best on you in the store and which accessories you need to purchase.
Try On Different Styles
Many women have preconceived notions of what looks best on them, and they don't like to stray too far from what they're used to. But it's important to try on a variety of Montage by Mon Cheri dresses to find out what styles look best on you. For example, if you're shopping for a wedding dress, you may discover that you look fantastic in a mermaid-style or a more traditional A-line gown.
Consider Your Budget
Before you start shopping, set a budget for yourself and stick to it. Make sure that the price of the dress fits into your budget, as well as any accessories you may buy for it. That way, you won't be tempted to buy something you can't afford.
Ask for Help
If you're having trouble deciding between different dresses or styles, don't be afraid to ask for help. The store associates are there to help you find the perfect dress, so don't be shy about asking their opinions. They may even be able to suggest styles that you hadn't considered before.
When you're well-informed and prepared, dress shopping can be an enjoyable experience. By keeping these five things in mind, you can ensure you find the perfect dress for your needs and budget. Good luck!