Freelancing has never been more popular than it is today. Thanks to the global connections that we can find via the internet, working from home has never been more accessible for those who have a skill that can be sold online. There are many different avenues that you could choose when you decide to become a freelancer. Perhaps you have a gift for putting things into words; in this case, you may find a lot of work available for you as a freelance content writer or copywriter. Or, perhaps you are more of an artistic type – graphic designers and web designers are in high demand; businesses need appealing graphics and webpages to entice their customers to visit and make purchases. Or, maybe you are skilled in SEO; you can find many freelance clients looking for somebody who can take their website to the top.
Whatever skills and knowledge you're hoping to make money from as a freelancer, the first step to success is finding your first clients and building a good reputation with them. But, this is also often the hardest part – where do you look? We've put together some top tips for finding a freelancing platform that will help you kick start your new career as your own boss.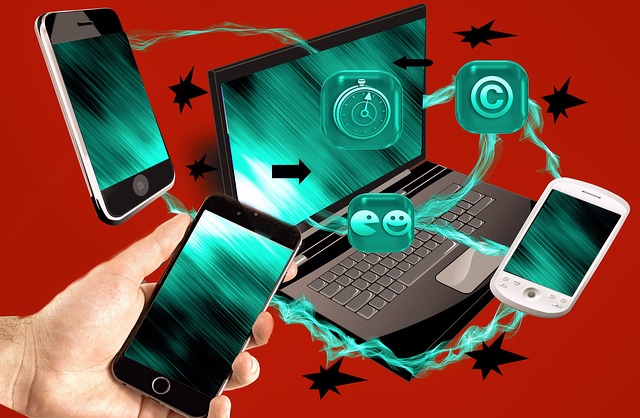 Tip #1. Check Out the Skills and Areas of Expertise
Signing up to a platform that's mainly frequented by graphic designers will be no use to you if you want to make your money from writing, for example. Although there are certainly many different platforms out there to choose from, it's vital that you select the one which best meets your areas of skill and expertise, since there's a better chance that you will find relevant potential clients.
The best option is to opt for a platform that provides a place for freelancers offering a wide variety of services. Most online services are not required on their own; for example, a business in need of a new web design may also want web content to be written, or a company looking for blog posts may also require a graphics designer to create interesting images and infographics for their blog. Click here for more information on how joining a multi-skill freelance platform compares to going it alone.
Tip #2. Consider Their Reputation
When you first start out as a freelancer, you'll probably be excited to find all the results that show up when you search for freelancing platforms. But, what you will probably realize as time goes on is that not all platforms are created equally; some are great for finding well-paid work, whilst others aren't worth the time it takes to check them out.
Before you join a platform, you will want to make sure that doing so is worth your while. The last thing that you want is to invest a significant amount of time and even money in applying to a platform, creating your profile page and designing your ad only to find out that the rate of pay is shocking and there's barely any work available. A quick look into online reviews will help you to get a better idea of what to expect – if a platform is problematic, past freelancers are likely to have voiced their opinions and views.
Tip #3. Find Out About Customer Service
Most good freelancing platforms will take the financial security of both you and your potential clients very seriously. Because of this, many operate on a strict basis when it comes to how transactions are made. For example, you may be unable to access your payment until the client has given feedback and accepted your work.
But, what happens if something goes wrong? What if you are scammed, or have a problem with a client who keeps changing their requirements and refuses to pay until you have updated the work, even though the updates weren't in the brief? Although most clients that you will find on freelancing platforms hopefully won't create issues for you, there's always the risk of it happening when you work for yourself. So, ensure that you select a platform that offers great customer service and support; this way you will be able to trust the team to help you with any issues that could arise.
Tip #4. Think About User-Friendliness
Before you join a freelancing platform, you should consider just how user-friendly the site is. For example, if you are frequently on the go, does the platform offer a website with a responsive design that you can easily access from your smartphone and tablet to apply or accept requests for work?
When working from an online freelancer platform, you will want to post your profile, advertisements, and pitches as effortlessly as possible; this will give you more time to dedicate to working on your current projects and earning money. Posting a proposal for a project, or uploading a completed project for a client to access should never be a complicated affair. In addition, the user-friendliness of a platform should also be considered when it comes to payments. Along with offering a fair and simple method of getting paid and accessing your money, you should also look for a platform that takes your financial data security seriously.
Tip #5. Find Out How Much Experience They Have
Online freelancing platforms are businesses that are designed to match clients with the skilled freelancers who can complete the projects that they require. When looking for a platform to join as a freelancer, you should take into consideration how long the platform has been in business; how much experience do they have in this field?
In general, a platform that has been successfully connecting clients to freelancers for a long time is a very telling factor that they are one of the best at what they do. Platforms that have been around for a while and are well-frequented by both freelancers and clients are often where you will find the best quality work and recurring orders.
Choosing the right freelancing platform is key to success with your home-based career.