8 Ways To Keep Your Employees Motivated & Engaged
This post may contain affiliate links or I may have received the product free in exchange for my honest review. See full disclosure for more information.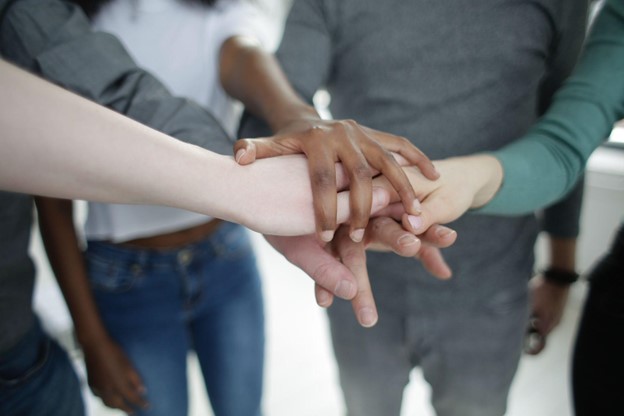 Pexels
You'll struggle to get very far in business if you don't have the right team supporting and behind you. You need talented and productive employees who are working hard each day to help you reach your goals. You must do what you can to attract and retain the right employees at your workplace so that you don't have to continuously face staffing shortages and waste time and money.
It's not enough to hire top talent and hope that they enjoy working for you. Instead, you need to make an effort to keep them happy and around for the long term. The following tips are eight ways to keep your employees motivated and engaged so that you and your staff can excel together and have rewarding careers.
1. Delegate Appropriate Tasks
You must learn to let go of some control as a business owner if you want to achieve success. You need to put your trust in your employees and allow them to assist you and make mistakes along the way. Keep your employees motivated and engaged by delegating appropriate tasks to them based on their interests and skill level. This will ensure that they are staying busy at work and are being challenged in the right manner. The better you are at delegating and the more you make it a habit, the more time it'll free up in your schedule to run your company.
2. Train Them
You want your employees to perform well so you need to invest in training them and target continuing education. It's wise to look into today's digital options such as using an lxp vs lms and all the ways in which technology can help you succeed in this area. There are advantages and disadvantages to each of these solutions so make sure you do your homework before you move forward and come to a final decision. Also, be sure you have an on-boarding training program in place and that you offer a mix of formal and informal learning opportunities throughout the year.
3. Provide Feedback Opportunities & Outlets
Your employees ultimately want to be heard and know they have a voice and that you're listening to them. Therefore, provide multiple feedback opportunities and outlets that they can use to express their opinions and ideas. There's a lot that you can learn as a business owner when you take the time to listen and take their insights seriously. Consider what you can improve upon and make better at your company once you have this information and their specific feedback on various topics. Hold brainstorming sessions so that your employees feel like they're contributing to the bigger picture and that you're not making all the decisions.
4. Hold Performance Reviews
Check-in with your employees regularly to ensure they are staying motivated and engaged at the workplace. One idea is to schedule performance reviews a few times per year and make sure that you and your staff are on the same page. You can use this time to go over goals and priorities and see what positions or work assignments your employees are interested in going forward. It's a chance for you to see who is performing well and areas for improvement and ways you can help them succeed so they don't become frustrated or disengaged.
5. Support A Flexible Schedule & Healthy Living
Another way to keep your employees motivated and engaged is to support a flexible schedule. For instance, respect the fact that your employees have a life outside of work and offer work-from-home opportunities or days off when they perform well. Flexible schedules will make sure that your employees are satisfied and not overdoing it or working too many hours and experiencing burnout. Also, support living a healthy lifestyle by offering membership discounts at local gyms and providing healthy snacks and meals in the break room. Set a good example by living a healthy lifestyle yourself and not working late hours at the office every night.
6. Organize Team Building Activities & Events
You can strengthen the bond between your employees and teams by organizing events and activities for them to participate in as a group. These are chances for your employees to get to know each other better outside of a structured office environment. It's also an opportunity to have some fun together and focus on working together and supporting one another. There are many different team-building activities you can do such as a volunteer day out, going out to eat, or tackling a ropes course. Identify which organizations and causes your employees care about and then go out together and give back to your community. As for inside the office, consider setting up a game room that they can retreat to when they need a break or want to socialize.
7. Express Your Gratitude
Keep in mind that small gestures go a long way in ensuring your employees remain motivated and engaged. Be sure to speak up and tell your staff that you appreciate their hard work and efforts as much as you can. Express your gratitude through emails, in-person conversations, and acknowledging people who are going above and beyond. You may want to think about handing out swag at a company-wide meeting or treating your employees to breakfast once a week. Not only recognize each person's contributions but also highlight anniversaries and special occasions such as birthdays.
8. Reward Them Fairly
It's also important that you get in the habit of rewarding your employees fairly throughout the year. Keep your staff motivated and engaged by recognizing and appreciating them with bonuses, pay raises, meals out, and small gifts. Another way to reward your hard-working employees is to implement job rotation so that your staff gets a chance to take on new and different challenges. Make sure that you promote the people who are excelling and deserve to be recognized in this way. The better you are at rewarding your employees fairly the more motivated they're going to be to want to show up each day and put their best foot forward.