Tips For Guaranteed Business Success
This post may contain affiliate links or I may have received the product free in exchange for my honest review. See full disclosure for more information.
Running a business is not an easy task. There are so many things to think about – from the initial planning stages to day-to-day operations. And if you're not careful, you could easily make a mistake that costs you time, money, or both. So here are some tips to help you guarantee success for your business: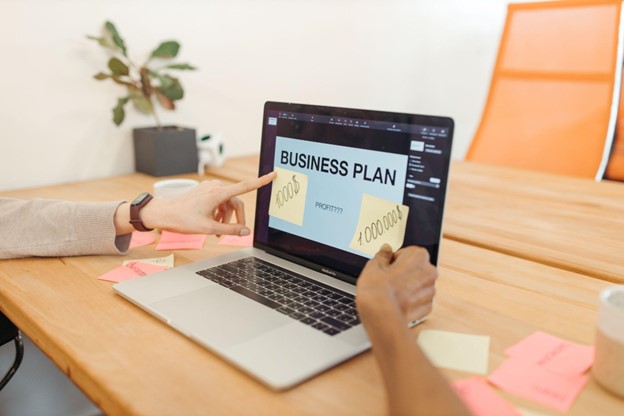 1) Have A Well-Thought-Out Business Plan
A business plan is essential for any business, regardless of size. It gives you a roadmap to follow and helps keep you on track. Without a business plan, it's easy to get sidetracked or make impulsive decisions that could jeopardize your business.
A business plan can also help you secure funding from investors or lenders. They'll want to see that you have a well-thought-out plan in place before they commit any money to your business.
If you're unsure where to start, plenty of business plan templates are available online or through your local library. You can also hire a professional business planner to help you create a comprehensive and effective business plan.
Once you have your business plan in place, make sure to review it regularly and update it as needed. Your business plan should be a living document that evolves as your business grows and changes.
2) Do Your Research
Before you launch your business, it's essential to do your research. This includes everything from understanding your industry and target market to knowing your competition and what they're offering.
Many resources are available to help you with this – from books and articles to online courses and webinars. Attend trade shows or conventions related to your industry. Talk to other business owners. The more you know, the better prepared you'll be to launch and grow your business.
You should also research the various laws and regulations that apply to your business. This includes things like zoning requirements, licensing, and permits. Failure to comply with these regulations could result in costly fines or even the shutdown of your business.
3) Get The Right Insurance
Insurance is another essential part of running a successful business. It protects you from potential liability if something goes wrong.
All sorts of risks are associated with running a business, so it's essential to have the right insurance coverage in place. This might include property damage, product liability, or even professional liability insurance.
Make sure to talk to an insurance broker or agent to determine what coverage is right for your business. They can help you understand your risks and recommend the right policies to protect you.
4) Think About Payment Processing
You'll need to think about payment processing if you're selling products or services. This includes everything from setting up a merchant account to accepting credit cards and other forms of payment.
Several different options are available, such as traditional merchant accounts, online payment processors, and even a credit card payment app. Each has its own advantages and disadvantages, so it's important to compare your options and choose the right one for your business.
You'll also need to consider things like fees, chargebacks, and fraud protection. But, again, there's no one-size-fits-all solution here – it all depends on your specific business needs.
5) Hire The Right Employees
If you're planning to hire employees, it's essential to take the time to find the right people. After all, your employees are the face of your business and play a vital role in its success.
When you're interviewing candidates, look for people who are not only qualified but also a good fit for your company culture. Consider things like their work ethic, attitude, and ability to work well with others.
It's also essential to have solid onboarding and training procedures in place. This will help new employees hit the ground running and start being productive as quickly as possible.
6) Put Together A Marketing Plan
No matter how great your products or services are, they won't sell themselves. So you need to have a solid marketing plan in place to generate awareness and interest.
You can use several different marketing channels, from online advertising to PR and events. But, again, there's no one-size-fits-all solution – it all depends on your target market and what they're most likely to respond to.
Make sure to track your marketing campaigns to see what's working and what's not. This will help you adjust your strategy as needed and get the most out of your marketing budget.
These are just a few of the things you need to do to set your business up for success. Of course, there's much more to running a successful business than what's covered here. But if you take care of these basics, you'll be well on your way to building a thriving enterprise.