9 Amazing Zip-up Hoodie Tips
This post may contain affiliate links or I may have received the product free in exchange for my honest review. See full disclosure for more information.
Hoodies have become so popular in the last several years. They have become a real fashion item and it is no longer strange if a celebrity A-lister wears them in public.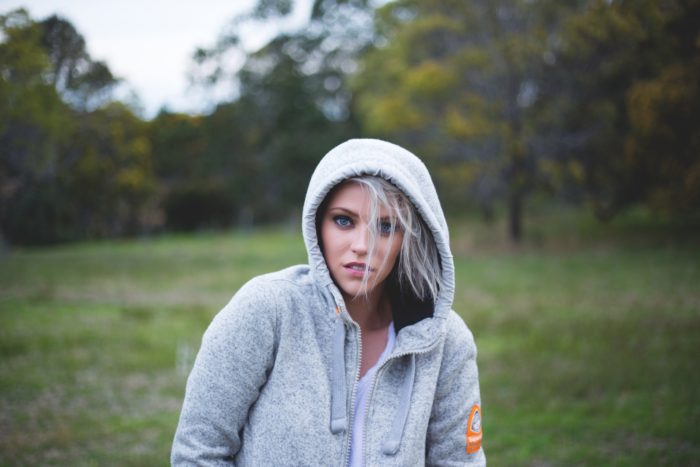 But because of that, the perception of this product has changed a lot. When wearing them, most people are trying to look stylish, trendy and youthful. It seems that you can no longer casually wear a hoodie. Instead, you need to follow some fashion tips that will help you look stunning or cool.
Nowadays, successful people are wearing hoodies and it has become an acceptable outfit in business circumstances.
How it all started
Although hoodies might look like a relatively new item, they have existed for quite a while. In fact, the first one was produced during the 1930s by Champion Products. Initially, they were mainly used for sports events as they could easily be worn regardless of the situation and weather. They were very light, casual, and they felt good on your body.
The weather component is the main reason why the product became so popular. Hoodies have a big level of adaptability and are especially great if you're uncertain whether or not it is going to rain. They can also work well when it's windy.
As time went by, they became more and more popular among "urban kids" and in time, they became accepted even by older generations.
Today, they are regarded as one of the best clothing items in the world.
Tips for wearing a hoodie
Besides the mentioned factors, hoodies became for their transformational value. You can combine them with various other clothing items and they will not look trashy.
Here are 3 tips that will help you wear a hoodie depending on the situation.
The hoodie looks pretty amazing when combined with other clothing. You can even wear it with some official items such as shirts and even business outfits. The most interesting thing about this combination is that it doesn't look aggressive or over the top. For some reason, a hoodie gives a nice balance to the whole combination and makes it more casual. It's like wearing a shirt with jeans: elegant but trendy. To wear it the right way, you have to wear a zip-up hoodie over a regular t-shirt. After that, you can also add a jacket or a coat to complete the look.
As already mentioned, the main reason why someone would wear a zip-up hoodie is because of the comfort factor. This is precisely why it works so well for an athleisure look. You will look both fashionable and you will have the comfort that you're yearning for. However, you need to be very careful with this look as it can easily go sideways. It shouldn't simply look as if you threw a hoodie just because you were lazy. Instead, it has to look planned. One of the best combinations you can try is a black zip-up combined with black joggers and leather sneaker. Did we also mention that this outfit can be worn regardless of weather conditions?
Together with a leather jacket
Leather jackets are some of the coolest fashion items money can buy. They are popular among women and men and they can be worn with various other pieces. The combination is especially amazing for those want to look youthful. Leather jackets are really edgy, cool and they are great for a night out. When combined with hoodies, you can create a stylish effect (if you wear a more stylish one) or more casual appearance (with a casual item). If you need a suggestion, we urge you to try a classic black jacket with jeans. Top it off with a hoodie. Make sure to try several of them before you make a decision.
6 additional quick tips
Of course, if you don't like our suggestions, you can also experiment a bit by yourself. There are lots of combinations you can try out so as long as you follow these simple rules:
You should wear a hoodie that you like; instead, go with a product that can match other clothing
Items that you wore as a teenager may not be ideal; instead, go for products that are more suitable for your age
Pullover designs are usually much classier than your regular zip-up designs
There is no need to hunt for latest and trendiest hoodies. Even cheap items can work if they are worn the right way
If you want to go with something a bit more stylish, with don't you go with a fitted hoodie? This will definitely help you stand out
Logos are undesirable. The same goes for all other types of prints. Of course, this rule only applies when you wear a hoodie with other pieces