A Comprehensive Guide to Professional Careers Within the Mental Health Sector
This post may contain affiliate links or I may have received the product free in exchange for my honest review. See full disclosure for more information.
Working with adults with mental health concerns and issues is one of the most complicated yet rewarding careers in equal measure, and there are a wide plethora of different job roles within the umbrella term of the 'mental health sector'.
Whether you are a registered and professionally working nurse who is looking for a fresh opportunity and a change of direction, or else are just starting out in your academic studies within healthcare and are interested in learning about mental health, this article is for you. You will be glad to know 1.5 million patient care technicians are currently employed and many more vacancies are there.
With that in mind, continue reading for a comprehensive guide to professional careers within the mental health sector.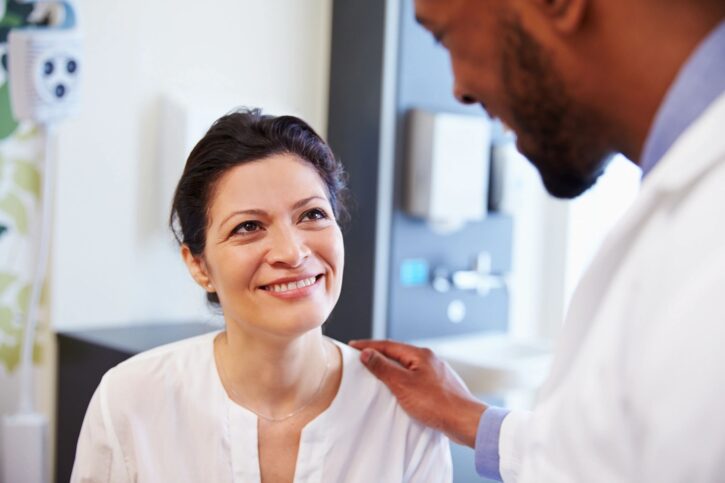 Mental Health Nurse
One of the more prominent careers within the adult mental health sector is that of a mental health nurse. Essentially, the role of a nurse who solely specializes in mental health is to assess, support, and promote an individual's recovery from a whole range of mental health issues and encourage, motivate, and help them to live fulfilling, independent, and ideally incredibly enjoyable lives.
As with other professions in healthcare, as well as specifically in the mental health sector, it is necessary for a prospective mental health nurse to acquire at least an undergraduate degree in nursing with specially designed modules that concentrate solely on mental health nursing.
General roles, responsibilities, and duties of a mental health nurse include, but are categorically in no way limited to:
The administering of medication
The assessment and assistance of and with service users
The assistance with physical medical care where necessary
Working together with other professionals to ascertain the source of issues
Conducting one-to-ones with mental health patients
Conducting individual risk assessments on each patient
Conversing and communicating with family members and loved ones
Monitoring a service user's progress within the mental health framework and beyond
Mental Health Social Worker
Social work used to be confined to benefiting and assisting individual members of the community with a view to improving their job prospects, financial status, and setting other targets and goals, all centered around the objective of improving their general enjoyment of and quality of life.
Fortunately, however, although not before time, there is the process of a substantial shift in attitude surrounding mental health matters, and now, if you decide to become a social worker, you are able to concentrate solely on working with adults who have issues with their mental health and wellbeing.
To become a social worker who specializes in adult mental health matters, it is necessary to first undertake a bachelor's degree in social work, followed by an in-person or, more conveniently, an online masters in social work wherein you can specialize in mental health.
Clinical Psychologist
Clinical psychology is a fascinating area of mental health professional work, and unlike regular psychologists, not only do they categorize and thoroughly research behavioral, emotional, and mental disorders and issues, but they work together with the patient to try and successfully overcome them.
It is important to point out that, although clinical psychologists are absolutely medical professionals, they are not medical doctors and are therefore entirely unable to prescribe, provide, or administer medical treatments. Instead, they use a range of psychological tools and techniques to treat their patients, including CBT (cognitive behavioral therapy), existential therapy, humanistic therapy, and REBT (rational emotive therapy).
Amongst a wide plethora of other things, a clinical psychologist is responsible for the following roles and duties:
The coordination of treatment and care with other medical professionals
The administration and evaluation of a patient through psychological tests
The teaching of classes in a variety of settings on managing anxiety and reducing stress
Working with patients to assess, identify, and improve their specific needs
Conducting therapy with the whole family if and when needed
The maintenance and diligent recording of patient assessments and treatment schedules
Guiding family, individual, and other group sessions of therapy
The assistance and reinforcement of positive mental training and techniques
There are a host of personal benefits to becoming a clinical psychologist, which includes the ability to pick working hours to best fit your lifestyle and commitments, the opportunity to meet and work with people from all cultures and different walks of life, and the high level of job satisfaction you will undoubtedly be afforded.
Marriage & Family Therapist
Although the term 'mental health' is not included in the job title, the role of marriage and family therapist undoubtedly includes dealing with and treating mental health within the job description.
Essentially, marriage and family therapy is a relatively new kind of therapy that focuses on the improvement and hopeful eradication of issues of individual members of a family unit with regard to their emotional and mental health and wellbeing and how that is negatively impacting and affecting their relationships.
There is, naturally, a fairly extensive list of causes that can trigger an episode of depression or low mood, stress, anxiety, panic attack, or any other number of mental health issues within the family setting and framework.
Such causes and triggers may include one or more of the following:
Difference of religious and spiritual beliefs
Career choices or lack thereof
Jealousy
Substance abuse
Differences in parenting styles
Household chores and division of responsibilities
Financial arguments
Teenage rebellion
Infidelity
The role of a marriage and family therapist is to help each individual through their worries, issues, problems, and concerns and then bring each individual together through group therapy sessions to essentially 'fix' the cracks and tears in each relationship.
There is a host of different professional tools and techniques marriage and family therapists use and implement, which include:
Reflection exercises that encourage individual members of the family to open up about past emotions and experiences that they are still harboring negative emotions around
Body observation and mannerism analysis
Role-playing exercises that encourage individuals and families together to assume the role of another family member to understand their point of view
Talk therapy to hear every individual's point of view