A Guide to Managing Your Restaurant's Finances
This post may contain affiliate links or I may have received the product free in exchange for my honest review. See full disclosure for more information.
Running a restaurant can be an incredibly demanding task, and for many restaurateurs, one of the most daunting components is managing finances. However, having a good handle on your restaurant's finances can help you understand where your money is going, identify potential areas for improvement, and ensure long-term success.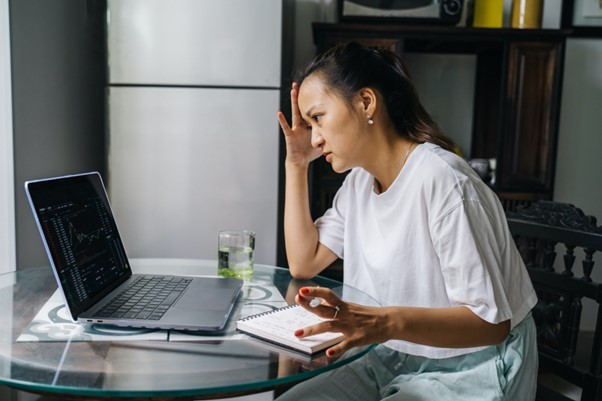 This article will provide an overview of all aspects of managing finances in a restaurant setting, from budgeting, bookkeeping, accounting, training, and education to utilizing advanced technology. By following these guidelines, you'll be well-prepared to confidently manage your restaurant's finances.
Part 1: Budgeting Basics
When it comes to restaurant finances, budgeting is a key part of the equation. Without a proper budget, it can be difficult to track accurately where your money is going and plan for future expenses. Fortunately, creating an effective restaurant budget isn't as complicated as it might seem.
The first step in creating a budget is determining your costs. This includes fixed costs like rent and utilities and variable costs that may change month-to-month, such as food and beverage purchases or payroll.
To get an accurate picture of your overall spending, review past financial statements to see what you've spent in each category over the course of a year or two. You should also factor in any potential seasonal changes in demand so that you're prepared for busy times of the year when costs may increase.
Once you have an idea of your costs, the next step is to determine how much profit you want to make.
You can use this figure as a starting point for creating a realistic budget while allowing some wiggle room in case expenses come in higher than expected.
From there, it's essential to track your progress on a regular basis so that you're aware of any discrepancies between what was planned and what actually happened. Additionally, if you find yourself consistently over or under-budgeting in certain areas, be sure to adjust your future projections accordingly.
Part 2: Accounting Software & Bookkeeping
In addition to budgeting, accounting software and bookkeeping are two other essential parts of managing restaurant finances.
Accounting software helps you organize financial data efficiently, making it easier to track expenses, produce reports for tax purposes, and compare your actual results to budgeted amounts. Popular programs such as Quickbooks or Xero offer various features tailored to the needs of restaurateurs, so be sure to research the best option for your business.
Bookkeeping is another important element when it comes to managing finances. This involves keeping accurate records of all transactions and reconciling them against bank statements regularly, as well as scheduling payroll and taxes. For example, here is a restaurant payroll schedule example that can help keep track of employees' paychecks.
In addition, it's important to stay on top of financial reports such as income statements, balance sheets, and cash flow statements so that you can identify any areas for improvement. Most accounting software programs will automatically generate these reports for you, but it's still a good idea to review them regularly to ensure accuracy.
Part 3: Training & Continuing Education
One of the most critical aspects of managing finances in a restaurant setting is staying up-to-date on best practices and industry trends. This means reading books, attending conferences, or taking classes focused on financial management. Not only will this help you stay ahead of the curve regarding new legislation or accounting standards, but it can also give you valuable insight into how other successful restaurateurs manage their money.
In addition to continuing education, don't forget to train your staff as well. When everyone is aware of the importance of budgeting, tracking expenses, and maintaining accurate records, they'll be better able to contribute towards a healthy bottom line.
Part 4: Advanced Technology
Finally, technology has changed the way we manage finances. Now dozens of mobile apps and cloud-based services allow you to streamline processes such as data entry, invoicing, and payroll.
Take advantage of these tools to reduce manual labor and eliminate errors. This includes software specifically designed for restaurant owners that can help with everything from forecasting demand to tracking profits.
As you can see, managing restaurant finances is more than just setting a budget and tracking expenses. It involves staying up-to-date on best practices, using the right tools to make your job easier, and training your staff to understand their role in the process. By taking each of these steps into account, you'll be better prepared to handle any potential financial problems and ensure that your business remains profitable over time.