Essential Tips For Protecting Your Garden
This post may contain affiliate links or I may have received the product free in exchange for my honest review. See full disclosure for more information.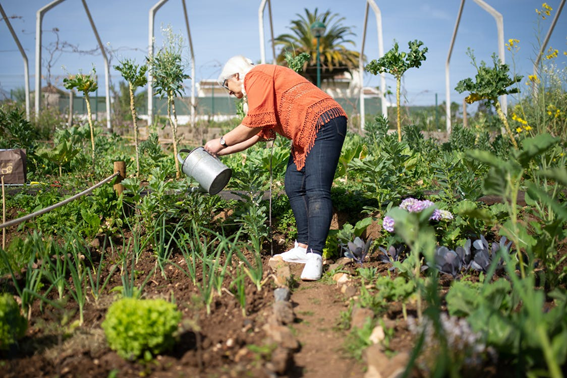 Image credit
Gardening is the most amazing hobby you can acquire as an individual. If you appreciate plants', their texture, and how they grow, you should know more about indoor or outdoor gardening. This article provides some points for how to maintain a healthy garden.
Eliminate weeds and pest
Pests and diseases can be a major problem to a healthy garden, whether you're trying to grow vegetables or plant beautiful trees for your outdoor garden. Maintaining pests and weeds under control is an important thing to do to insulate your garden. Pests are organisms that can damage your landscape plants. Gardeners think of insects, but fungi, bacteria, viruses, and rodents also harm your grasslands. Always eliminate places where pests and diseases can survive. If you're finding challenges in retaining your garden neat and well-trimmed, you may contact lawn care companies to do that for you. While at it, sanitize all the equipment used in the garden, including stakes and other reusable equipment, to prevent diseases from penetrating the wood fibers.
Plant collars
Cutworms feed on the tender stems of the plants, destroying the plants. Fortunately, planting collars deal with cutworms in your grassland. The good news is that you can make your DIY plant collars home from recycled materials. You can cut pieces of cardboard and place them around the base of your plant. You can also use aluminum foil, paper cups, recycled cardboard, milk jugs, and tin cans to make your collars, so keep this in mind.
Net your plant
You should net your plant if your garden is full of insects. Plant netting allows proper ventilation, sunlight, rainfall, and nutrients for the useful growth of the plants. Fortunately, you can use it for various plants, including berry bushes, fruit trees, vegetables, lettuce, tomatoes, pepper, and potatoes. Still, you should also know that some options will filter out light from the sun. If you grow a plant that needs lots of sunlight, for example, tomatoes, make sure to choose plant netting that lets in sufficient sunlight.
Water your garden early morning
Watering your garden early in the morning will help your plants prepare for the long hours of the bright sun ahead. On the other hand, doing this later in the day may not be ideal. You may not only waste water when you wait till the sun is high, but you also risk scalding the leaves of your plants when all those little droplets act like magnifying glasses. Moistening safeguard your plants from drying out quickly or leaving shallow roots thirsty, so keep this in mind. The best way to give water to plants is to use a drip irrigation system. This way, you will have peace of mind knowing your plants' thirst is quenched during hot seasons.
Putting in much effort to take care of your plants is something you must do. Protecting your plant today saves you from a bad future harvest. Fortunately, you can leverage these tips to achieve the desired results.