A Learner's Guide to Solar Panels
This post may contain affiliate links or I may have received the product free in exchange for my honest review. See full disclosure for more information.
Getting your first solar installation is an exciting project which you should take with a lot of care and sobriety. Solar installations are expensive and if done right, they can start to reap immediate benefits; however, if they are done wrong, reversing the damage can take years and thousands of more dollars. The most important thing to note when installing solar is that it is always best to consult a professional installer and solar company to get the right equipment and contractor.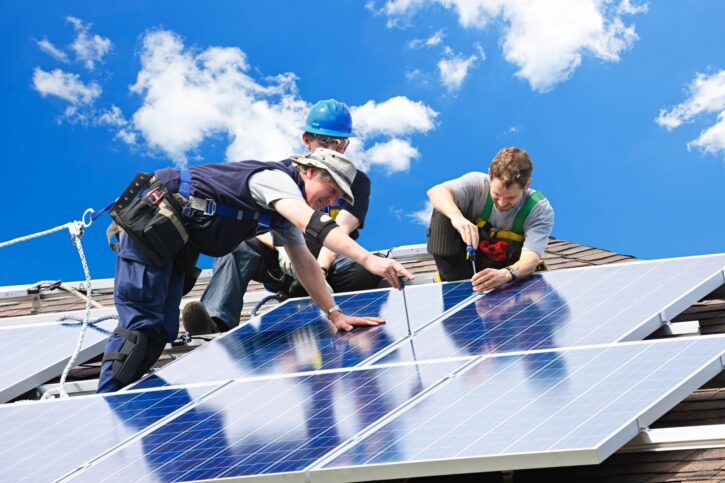 Getting the Right Solar Equipment
Just like other electrical components, you stand some risk of getting substandard equipment if you go shopping on your own. It is always best to do research and rely on a qualified installer if you are to get the right components. The first thing to consider is that solar panel companies won't always have all the equipment and component available.
Therefore, your preferred solar energy company in California will likely be affiliated with other solar companies and manufacturers. If this is the case, then you are lucky since affiliated solar panel companies have better component deals with manufacturers and won't have to wait for long or queue like other retailers for new components.
Plan in Advance
The trick to getting your solar install just right is if you plan ahead in time. Planning allows you to get your finances ready and even account for the time you won't be around as your electricity is being overhauled. You will need to figure out where you will spend time since a proper solar energy install will likely take several days.
Getting your finances ready is where most people get stuck. Finding $45000 is not easy, and with harsh economic times, most families are taking on extra mortgages and there is simply no space for a solar energy install. However, most governments have put in place incentives and subsidies to lessen the financial burden and therefore this is the right time to get your solar power system, since you will stand to benefit a lot more and save up on taxes and other payments on account of the subsidies.
Position Your Home to Reap Maximum Benefit
In some instances, you can benefit immensely from solar power systems by simply thinking out of the box. Instead of just getting enough power to serve your home, you can get excess power that you can then sell back to the grid. This trick has helped many families in Europe to earn extra cash by simply selling to their neighbors the excess power.
The way to achieve this is by first getting your measurements right and determining just how much power your home requires. Then you can check with your local power suppliers to see whether they have buy back offers allowing you to sell back to the grid. Overall, this can be a great venture, but you need to make sure you consult with your solar company or qualified installer first before entering into any agreements.