Alexander's Market & Deli Opens in Hamilton, OH on May 1st!
This post may contain affiliate links or I may have received the product free in exchange for my honest review. See full disclosure for more information.
Traveling in and around Cincinnati, I like to share when now restaurants open up for local friends and family to try. I recently attended a soft opening of a new restaurant in Hamilton, OH that will make it's debut on May 1st –
Alexander's Market & Deli
!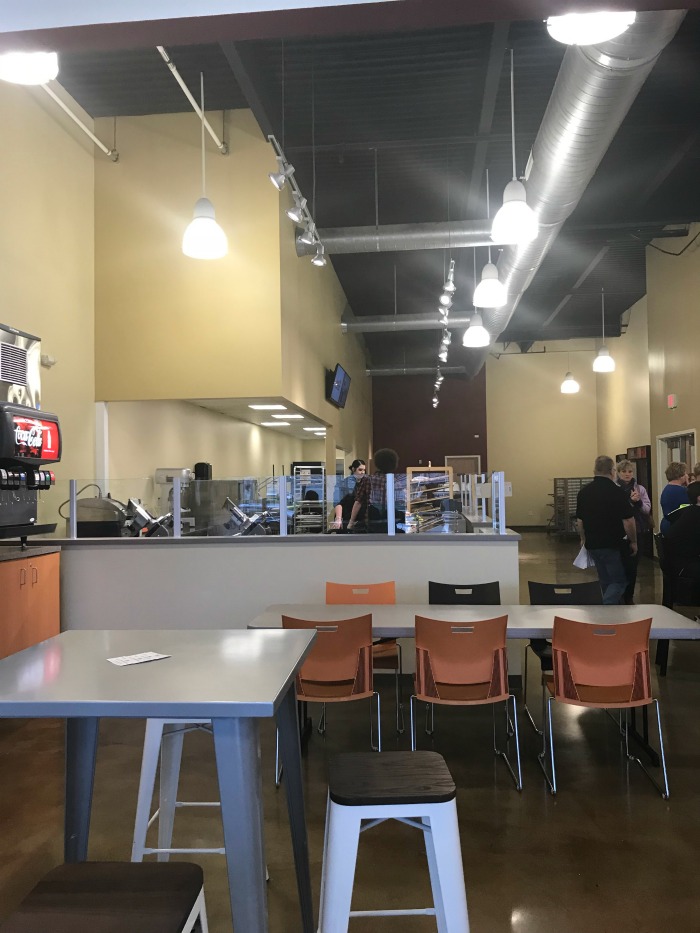 Operated by executive chef, Rachel Given, Alexander's Market & Deli will offer an eclectic and tantalizing menu that will have you coming back again and again. You can dine on one of several classic deli sandwiches like the Italian or dabble on the exotic side and enjoy the Plucked and Pickled sandwich.
Soups and Salads
With a fully-loaded salad bar, you can partake upon the fresh iceberg or spring mix salads with fresh toppings hand prepared daily. My favorite part of the salad bar was the fresh hard boiled eggs. You never seem to find this on salad bars anymore and I love having fresh eggs on my salad.
They will also have a cold case filled with items you can grab-and-go From chicken salad to vegetable pasta salad, from pickled red onions to sun dried kale dip, you will want to try something new everyday.
The soup of the day for our tasting was Creamy Chile Chicken Queso and it was absolutely divine from the first to the last spoonful.
Alexander's Market & Deli will have a variety of soups each day to try and a special "Soup Du Jour" or soup of the day.
The Sandwiches
Let's start with my personal favorite, the Plucked and Pickled. Served on Sixteen Bricks Sourdough Bread and filled with Oven Roasted Turkey, Bacon, Pickled Red Onions with Creamy Spinach and Artichoke Spread. The blend of the pickled red onions and the spread will have you wanting to try this hot or cold and take one home for later – it is absolutely delicious!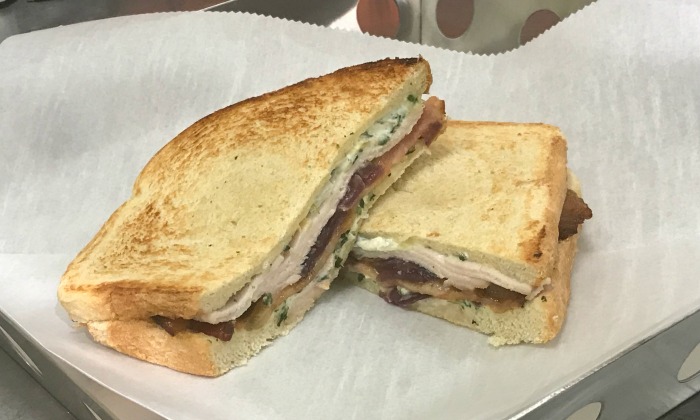 As part of their grand opening, Alexander's Market & Deli recently held a contest for entrants to name some of their sandwiches. This sandwich has been named Hamiltonian, after it's first location, Hamilton, OH. This signature sandwich is served on Sixteen Bricks Pretzel Bread and filled with Roast Beef, Cheddar Cheese, Creamy Coleslaw with Onion Marmalade. It is absolutely delicious!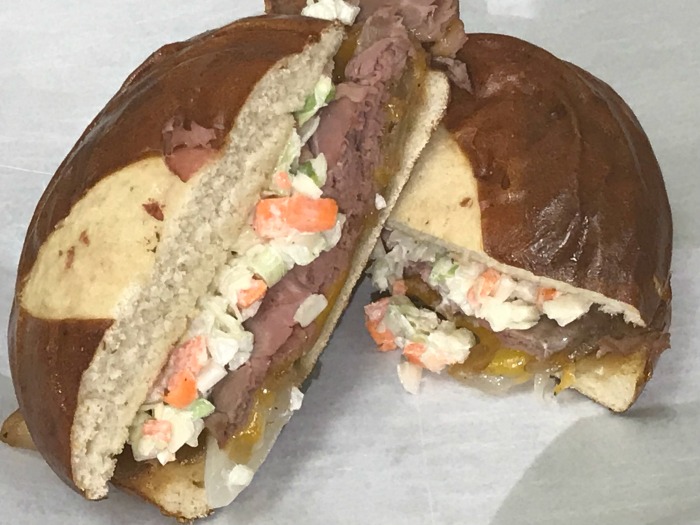 Another option is the classic deli sandwich, The Italian. Served on Sixteen Bricks Ciabatta Roll and filled with Ham, Salami, Pepperoni, Provolone, with Pickled Red Onions, Lettuce and Tomatoes topped with Spicy Garlic Dressing. 
Alexander's
Market & Deli
 officially opens on May 1st. Be one of the first customers in line to try all that they have to offer. Also be sure to check them out on
Facebook
for daily updates on what's cooking!