Amazing Product Essentials for Dog Owners
This post may contain affiliate links or I may have received the product free in exchange for my honest review. See full disclosure for more information.
Loving pet owners know it's a must-have to share TLC with their pets daily! Whether you love trekking the great outdoors or snuggling up indoors, taking care of your furbaby(s) is not only our duty, but can be so rewarding. My Chewie is so loyal, faithful and absolutely loving. Whenever I get the opportunity to find new products to try with him, spoil him or just spend fun, quality time with him, I grab that opportunity up quickly.
Here are some amazing products that are giving us the chance to get outdoors, enjoy time together and for me to show him how much I love him so.
Spleash Leash Accessory: Never worry about forgetting your dog's water on your next walk, hike or trip to the park as Spleash is the new invention that attaches to your existing nylon, leather or rope leash to help you keep your dog hydrated, cool and even protected! Invented by a mother and daughter team, it features a 12-ounce water reservoir and a flip-open water dish for when your friend is thirsty.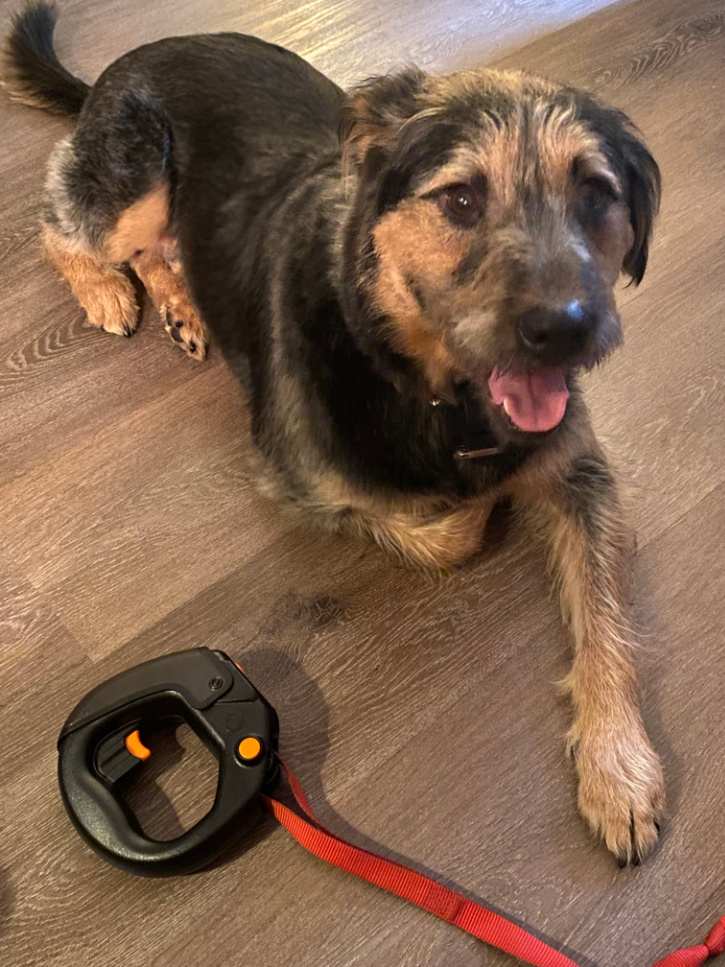 The spray function can be used to cool your pet's coat and paws, or even to ward away off-leash dogs and other animals with its 14-foot range. You can even use the spray function on urine to prevent burnt grass. A portion of every sale goes to domestic abuse support organizations.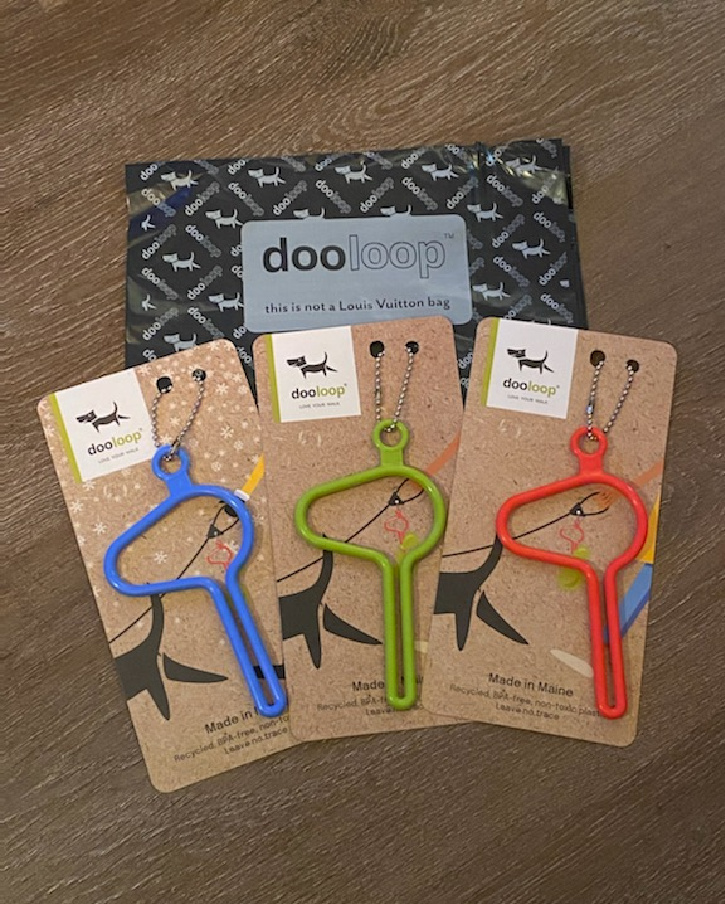 The Dooloop Leash Accessory Made in the USA helps you walk your dog with ease with this simple must-have hands-free eco-friendly solution that secures to your leash carrying a bag of your doggies "doo" saving you from carrying it for miles to the nearest trash can. The Dooloop team wants all dog owners to enjoy the path ahead with a little more freedom with their innovative dog poop holder added as a leash accessory.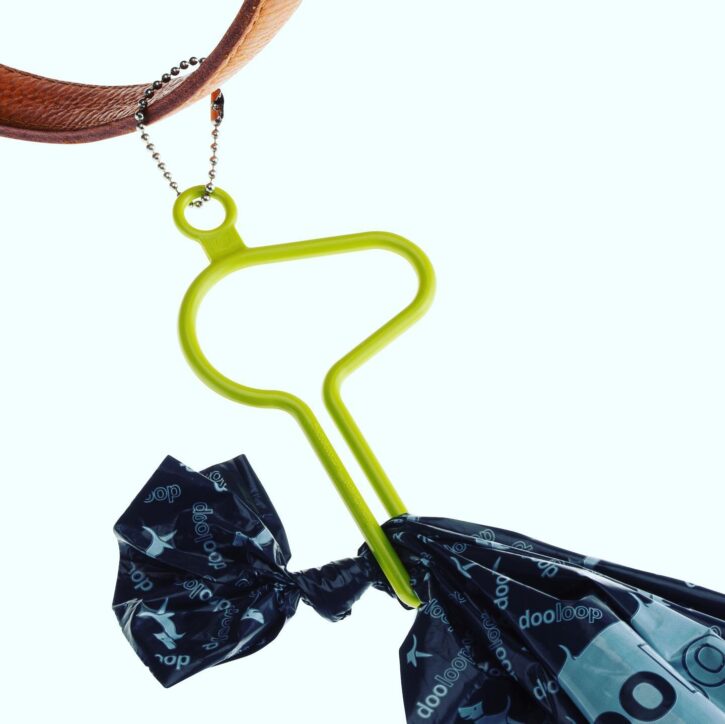 The Dooloop is Made in the U.S.A. with non-toxic, BPA free, recycled/recyclable plastic, has zero-waste packaging and is assembled by hand. Available in a nice variety of 7 colors. Sold as single colors or check out the TRIOS!
Show your American Spirit picking the RED, WHITE AND BLUE "Grateful Fusion"TRIO" that way you have one for your leash at home and in the car and one to share with a friend to pay it forward. Available online and at select retailers nationwide.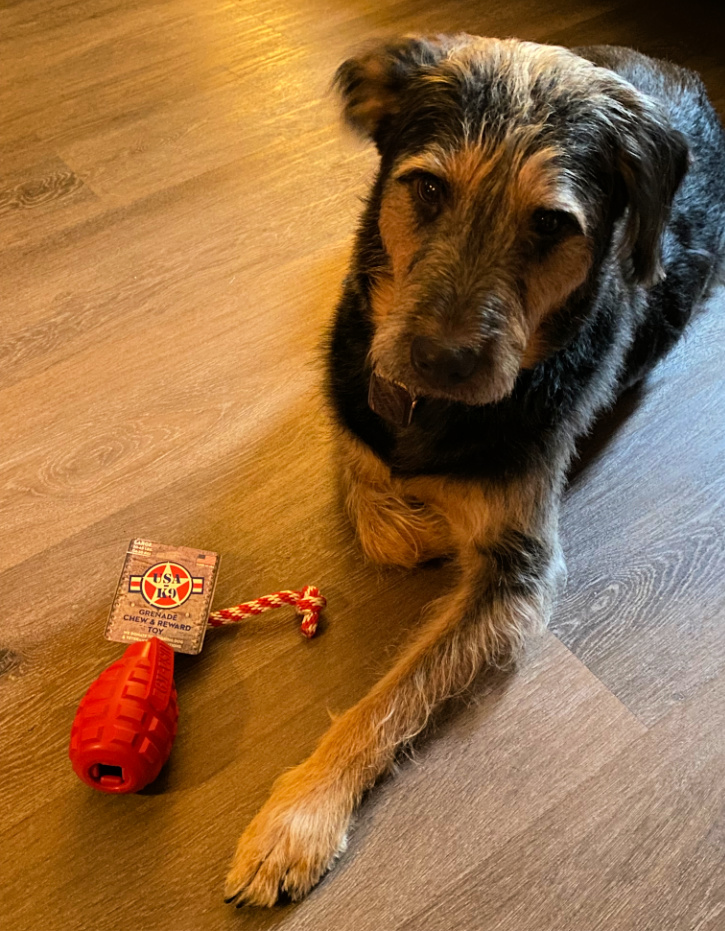 SodaPup Made in the USA products help you showcase patiotic spirit with toys shaped like a Red Firecracker, a Red Soda Can, a Red and Blue Enrichment Lick Mat lick set, a Blue Rocket Tug Toy and a Red Stars and Stripes Tug Toy and more!
This year they have also been busy continuing to create new durable toys, new rubber treat dispensers, new nylon chew toys with enrichment mats called "emats" and two new enrichment products that they call "ecoins". Chewie loves his enrichment toy that he plays with and enjoys a tasty treat as a reward. Check out all collections and learn more about SodaPup online.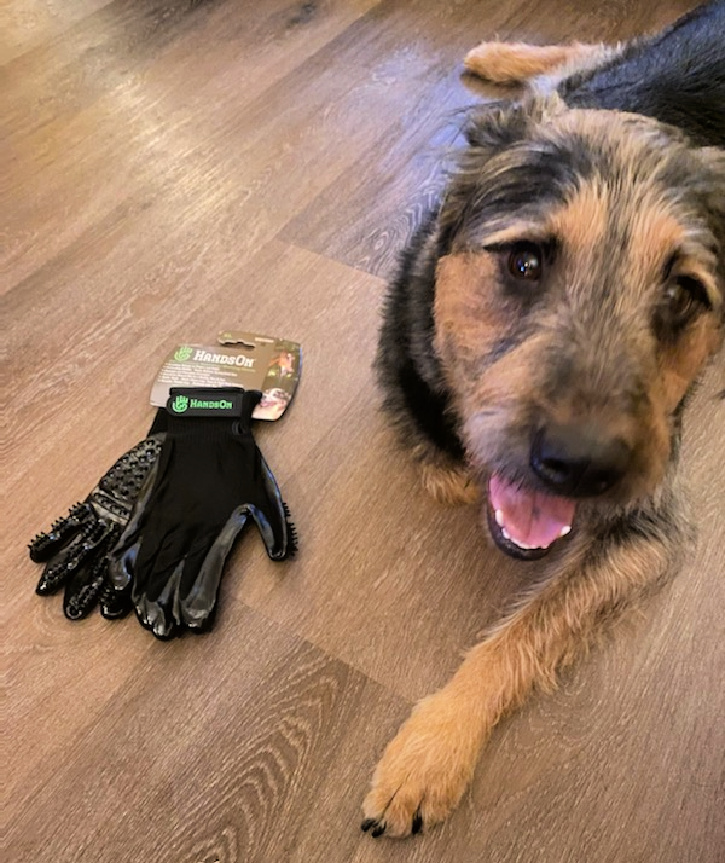 HandsOn Gloves Grooming Innovation lends a helping hand grooming, bathing and massaging your dog keeping fur shedding to a minimum at home and their bond with your family – to a maximum. Users will find their animals wanting to come closer at groom time.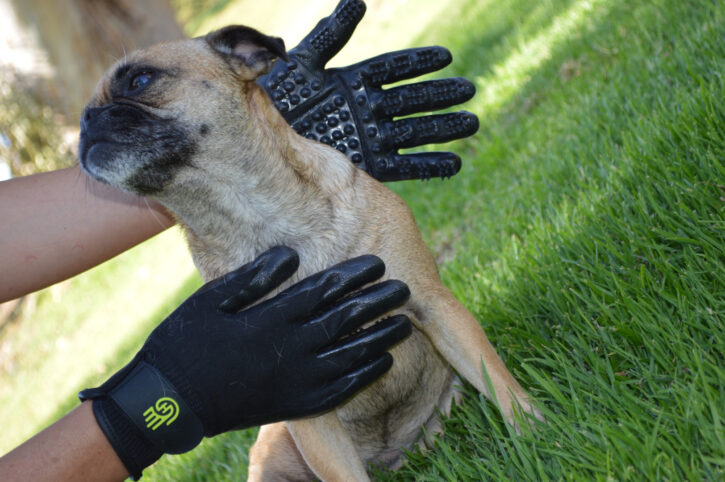 HandsOn Gloves scrubbing nodules and hypo-allergenic, bio-friendly components are clinically proven to be safe for use with humans and animals. The gloves work wet or dry allowing for the perfect combination to care for your pet at home and on the go and are reusable. The gloves are available in 5 sizes including Junior size for kids to help care for their beloved dogs!
The Gloves come in 5 Sizes: Kids Junior and Adult S, M, L & XL and 3 Colors: Green, Black, or Purple. Available online, Amazon, and select stores nationwide.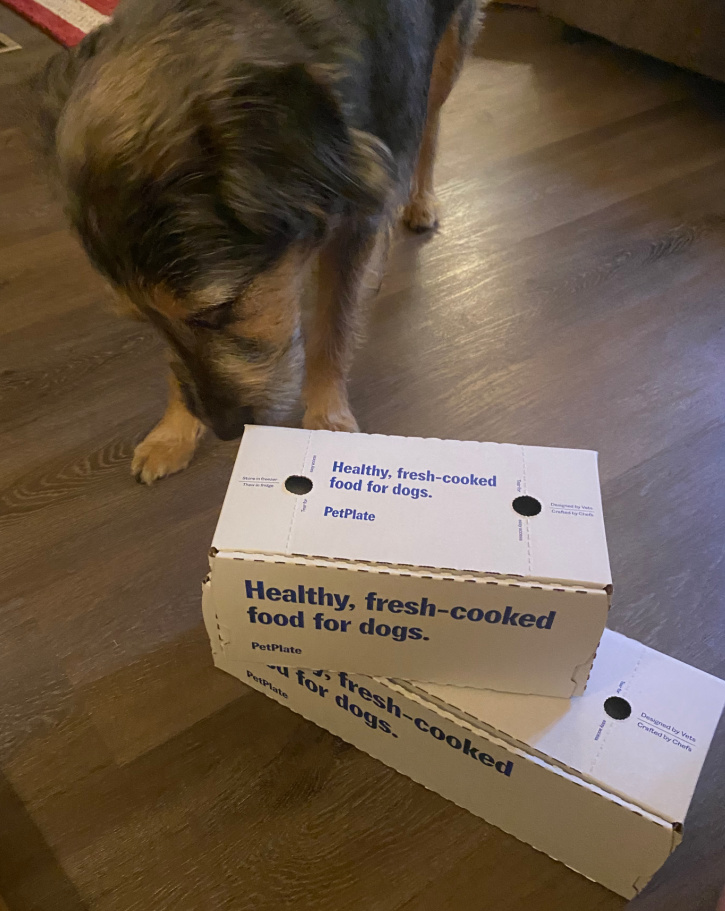 PetPlate Meals, Treats & Supplement Cookies help you treat your good dog well. Enjoy feeding your dog with PetPlate's convenient fresh-cooked meal plan subscription with Turkey, Beef, Chicken, Lamb, Venison and Pork meals all arriving at your door to pamper your pup!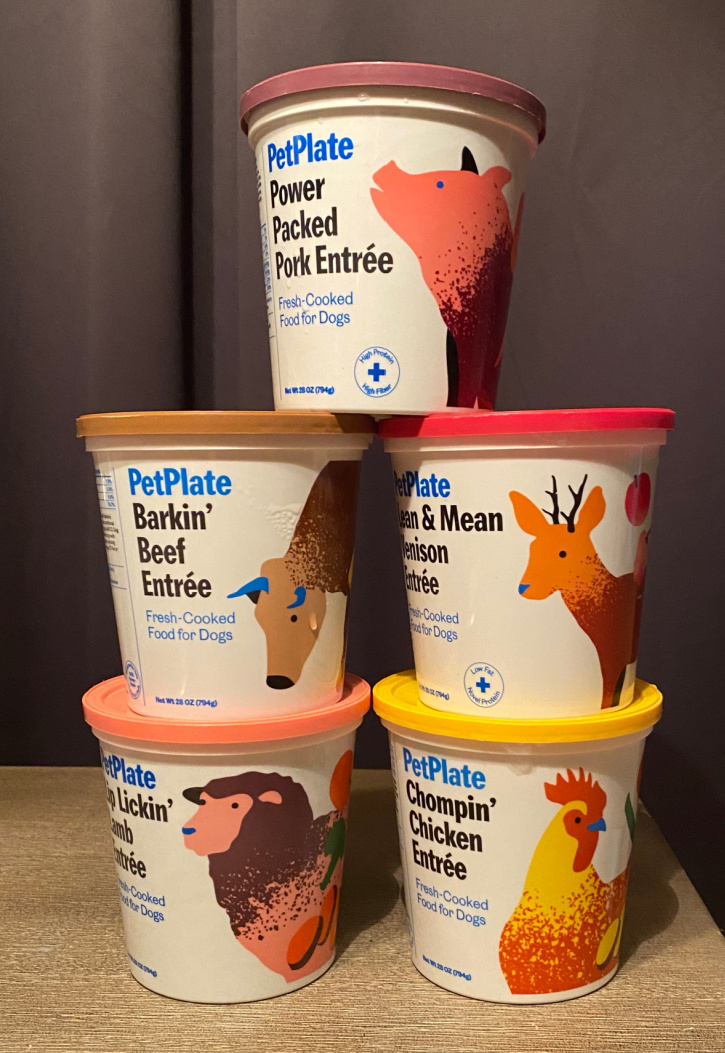 PetPlate has made it a mission to find a way to provide better quality food to pet owners with the founder working with a leading veterinary nutritionist to formulate complete and balanced meals for pets at all stages of life.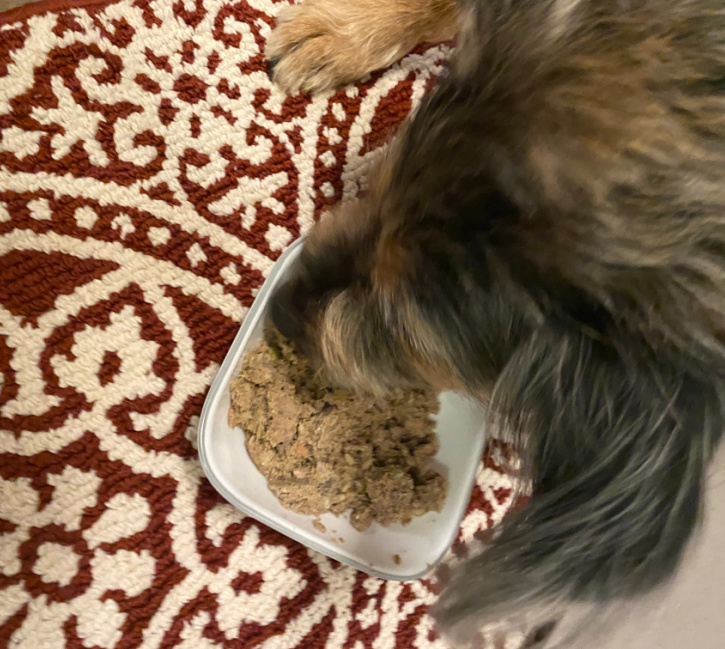 They offer Organic Chicken Apple Sausage Bites delicious, doggie-approved treats that are high in protein, soft to chew. PetPlate also recently launched supplement cookies: Joint Jumpin' Mobility Cookiesfor dogs that need hip and joint support, and Tummy Ticklin' Digestive Cookies for dogs that need probiotic and digestive support. You can always give a gift certificate online to set up the PetPlate meal and treat subscription. The packaging is curbside recyclable.
I cannot express enough how much Chewie enjoys meal time when it comes to his Pet Plate dish. He stands patiently (sometimes) beside me at the kitchen counter eagerly awaiting his tasty meal.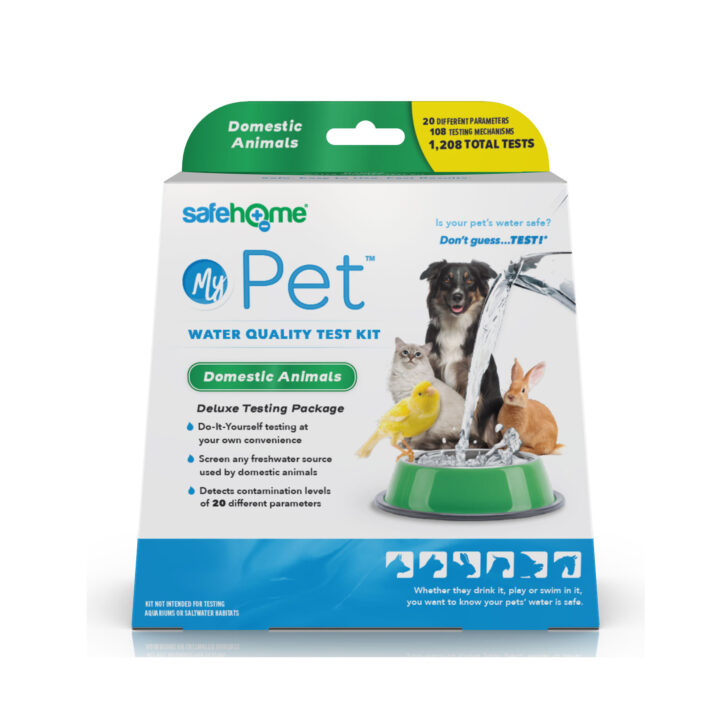 My Pet DIY "You Test It" Drinking Water Test Kit helps you support your pet's health by finding out what is in their drinking water doing it yourself with kits at home invented by Chris Myers the Senior Scientist and the Founder of Environmental Laboratories Inc. Myers states, "Pets and livestock require an abundance of clean drinking water as part of their daily diets to support the vital functions of their bodies. Testing the water that domestic animals consume is the only way to detect unsafe contamination levels. When we provide our pets continuous access to clean drinking water, we are helping them fend off disease, reproduce healthy offspring, perform better, and live longer lives."https://envirotestkits.com/my-pet-diy-water-quality-test-kits/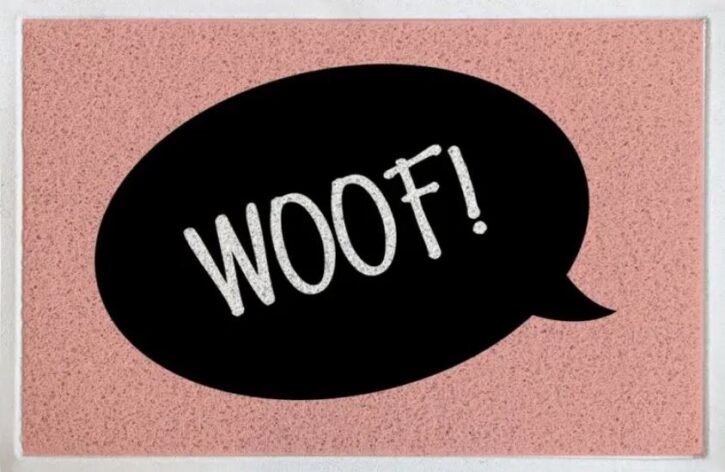 Smart Mats Studio Pet Mat: Keep your furry family member from tracking dirt and debris all around your home with a Smart Mats Studio Pet Mat. These curly coil mats have an antibacterial agent embedded inside to trap dirt, sand and moisture. Featuring sayings like Slurp, Slobber, Doggie Diner and Good Dog, pets can wipe their feet off as they come in and out on the soft, gentle coil and the non-skid bottom prevents your pup or cat from sliding around. Pets love to lie on these mats because they're cooling and massaging so it can be used inside a pet crate. Also, place the Smart Mat under food and water bowls to catch crumbs and moisture. You can even personalize the mats with a photo of your pet, their name or a fun saying.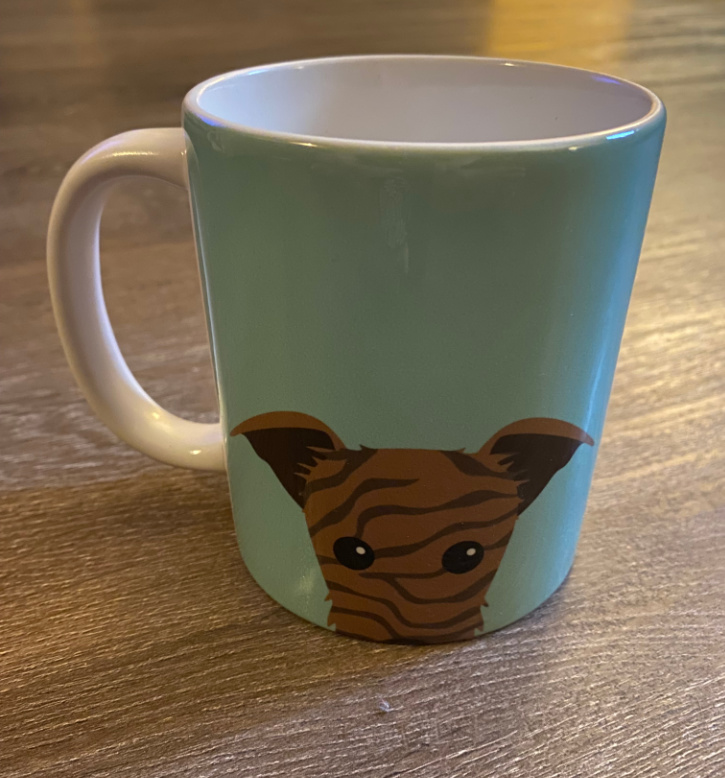 Yappy.com helps you create the perfect personalized gifts for dogs, cats and their owners. Start off with a cozy blanket with their dogs' name and icon for snuggling on the couch. Then, pick a matching tote, leash, collar, coffee mug and so much more for a gift they will use all year long!
Yappy.com has more than 450 dog and cat registered breeds (including mixed breeds). Simply find the pets' breed, icon, enter their name and you can start creating! Other favorites include the "Where's Your Dog: The Wild Ride to Your City/State." This customized book (include your dogs' name, icon and city/state) provides a "Where's Waldo" experience for the giftee, but instead of searching for Waldo in the crowd, they will be looking for their dog. Dress up your dog with their name and icon on a bandana, a colorful collar and matching leash. Prices vary by gift selected.
Do you have products that you love spoiling your dog(s) with? Do you have any experience with some of the products we've shared here? Tell us in the comments below and Chewie and I will be sure to read them all.