August Degustabox was Filled with Yummy Snacks Perfect for Back to School! #DegustaboxUSA
This post may contain affiliate links or I may have received the product free in exchange for my honest review. See full disclosure for more information.
Back to school time is here and for mothers that means we are busy planning school lunches and snacks. It's not always an easy feat to pack things the kids love, is good for them, and won't get tired of. In addition, Moms need great tasting snacks and pick-me-up's to keep up with the full schedules! With that said and with the arrival of my August Degustabox, I was thrilled to find that it was filled with flavorful, good-for-you snacks and perfect for back to school! The kids get tired of the same old snacks from day to day, so we are always happy to find new yummy treats to add to their lunch boxes!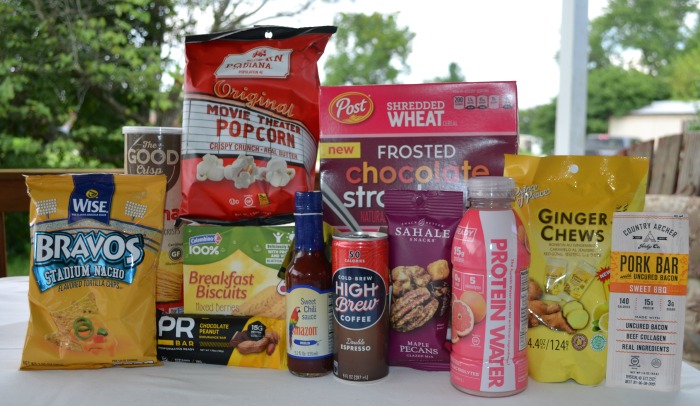 Yummy Snacks and More in the August Degustabox!
The August Degustabox held delicious snacks, a yummy new breakfast cereal to start the day out of a good foot and delicious drinks! Let's take a peek at the yumminess!
Wise Snacks
Stadium Nachos are a favorite for many! Seriously! Who can resist the yumminess? Now, you can get that yummy flavor from Wise Snacks! These Stadium Nacho Bravos Tortilla Chips will have you saying, "It tastes just like nachos at the ballpark." Think creamy cheese taste with a hint of pickled jalapenos piled on crispy, whole grain corn tortillas. It's a flavor that delivers authentic Stadium Nacho taste in every bite. Your taste buds will thank you!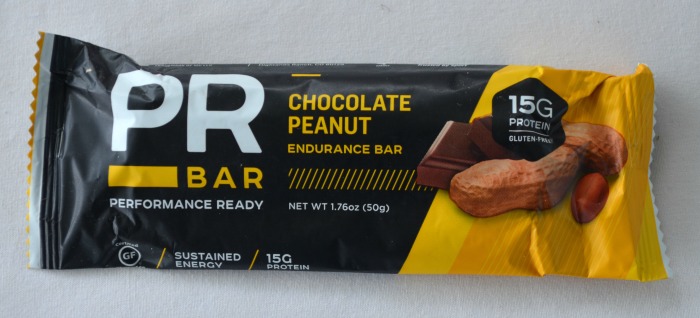 PR Bar
I love these delicious all-natural PR Bars for break time or on the run. These delicious bars are gluten-free and packed with the perfect blend of carbs and vitamins to boost energy and endurance when you need it most. They give you that pick-me-up you need to continue your day!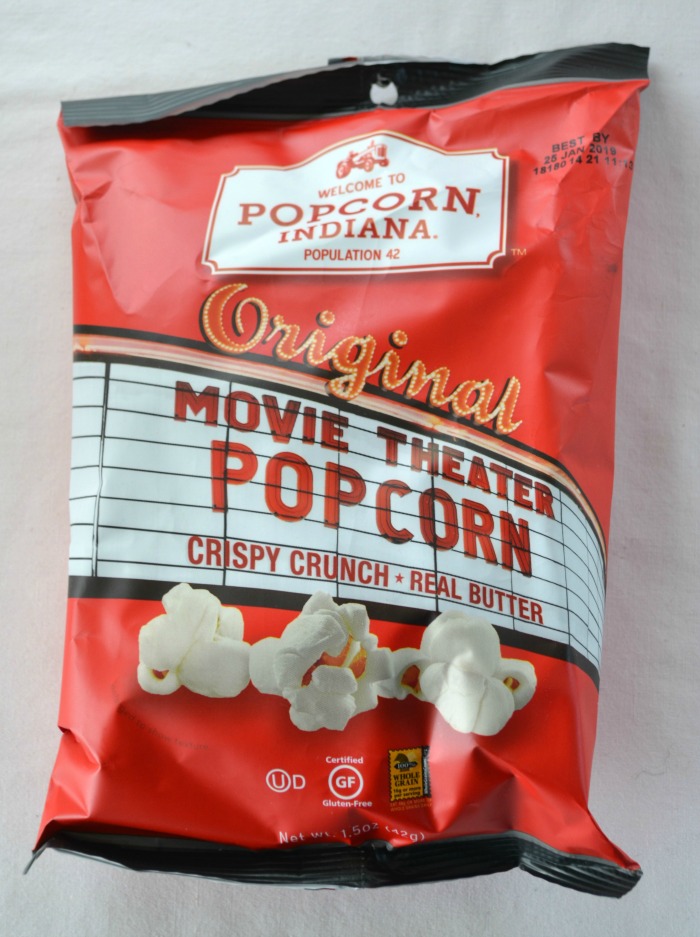 Popcorn, Indiana
You know I am a popcorn lover and there is nothing better than movie theater popcorn! Until now! Popcorn, Indiana Original Movie Theater Popcorn is made with the finest popcorn, REAL butter, and salt. It is more than delicious. Its magic flavor will transport you to the magic of the movies. So, sit back and enjoy!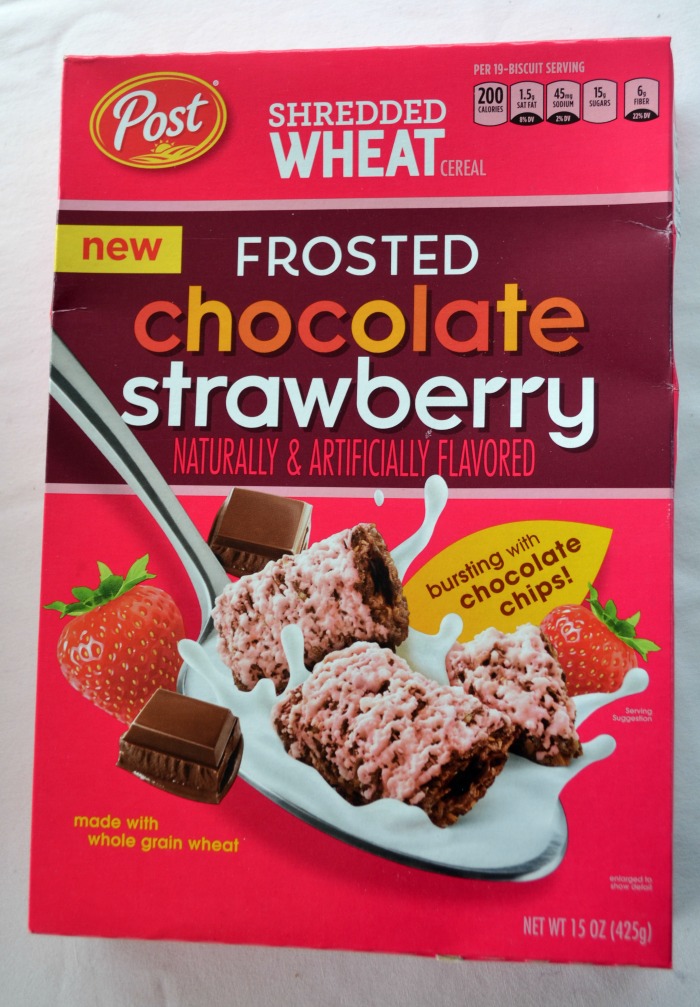 Post Frosted Shredded Wheat – Chocolate Strawberry
Post Frosted Shredded Wheat is a favorite of mine and I am loving the new Chocolate Strawberry cereal! It is a tasty twist on the original. It has the wholesomeness of shredded wheat biscuits combined with delicious strawberry flavored frosting and a burst of chocolate goodness in the middle. YUM!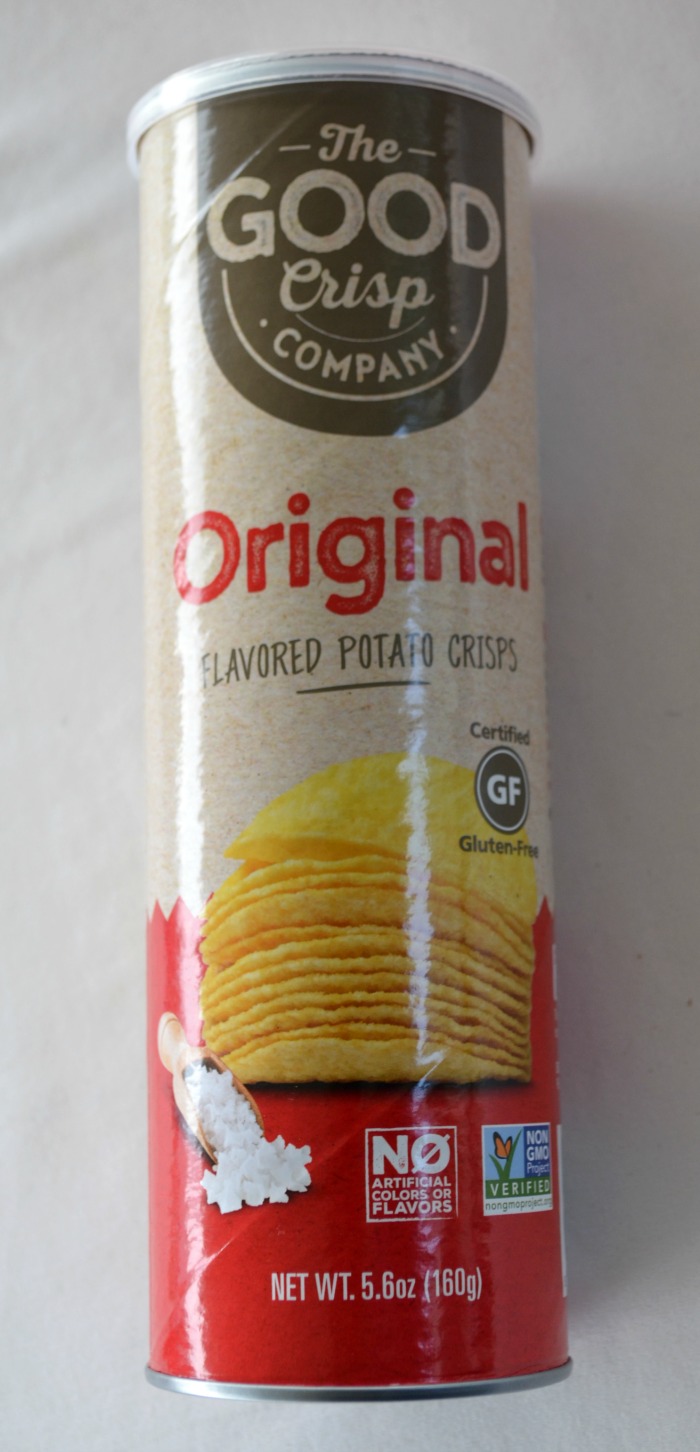 The Good Crisp Company
As a chip lover, I love canister chips. They seem crispier and more flavorful. Well, The Good Crisp Company has re-invented the long-loved canister chip. They have taken out all the nasties but kept the taste and form that we all love. These yummy canister chips are Gluten Free and use no artificial flavors or colors. They are also Non GMO. Finally, we have a canister chip you can feel GOOD eating!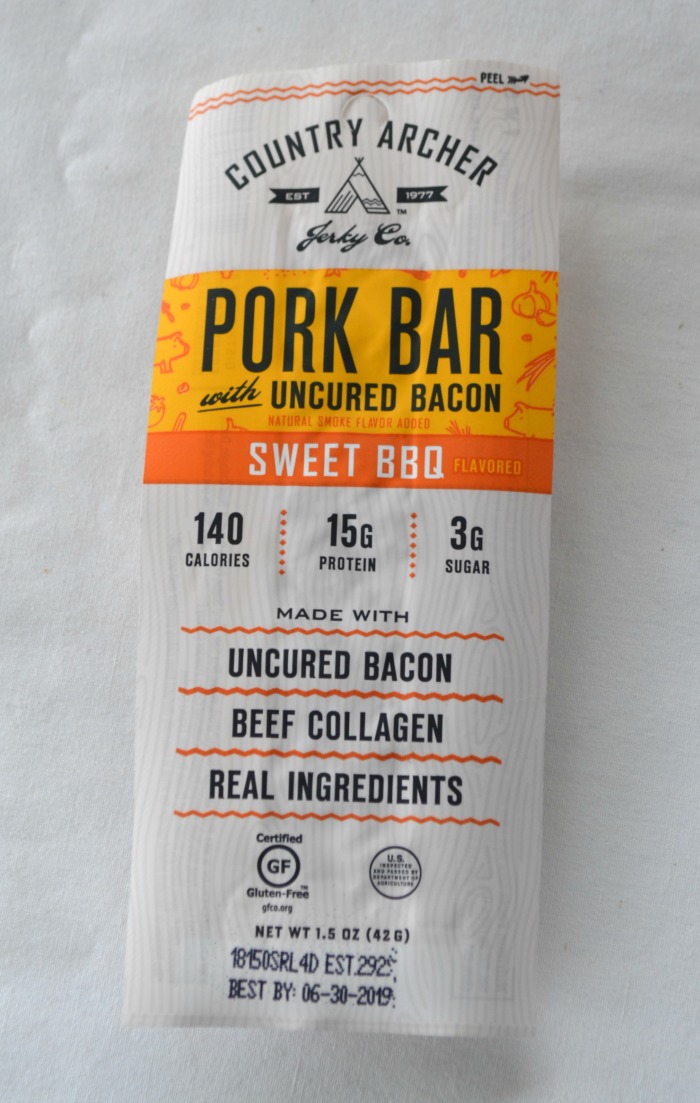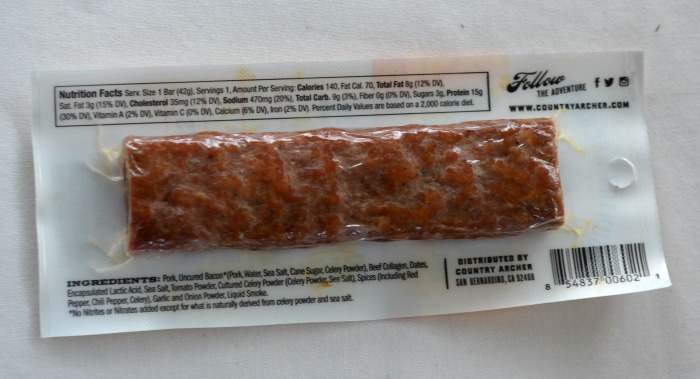 Country Archer Jerky Co.
Who doesn't love jerky? While barbecues are a manly thing, you don't have to be a dude to enjoy the mouth-watering Sweet Pork BBQ Country Archer Jerky! It is great as an afternoon or anytime snack!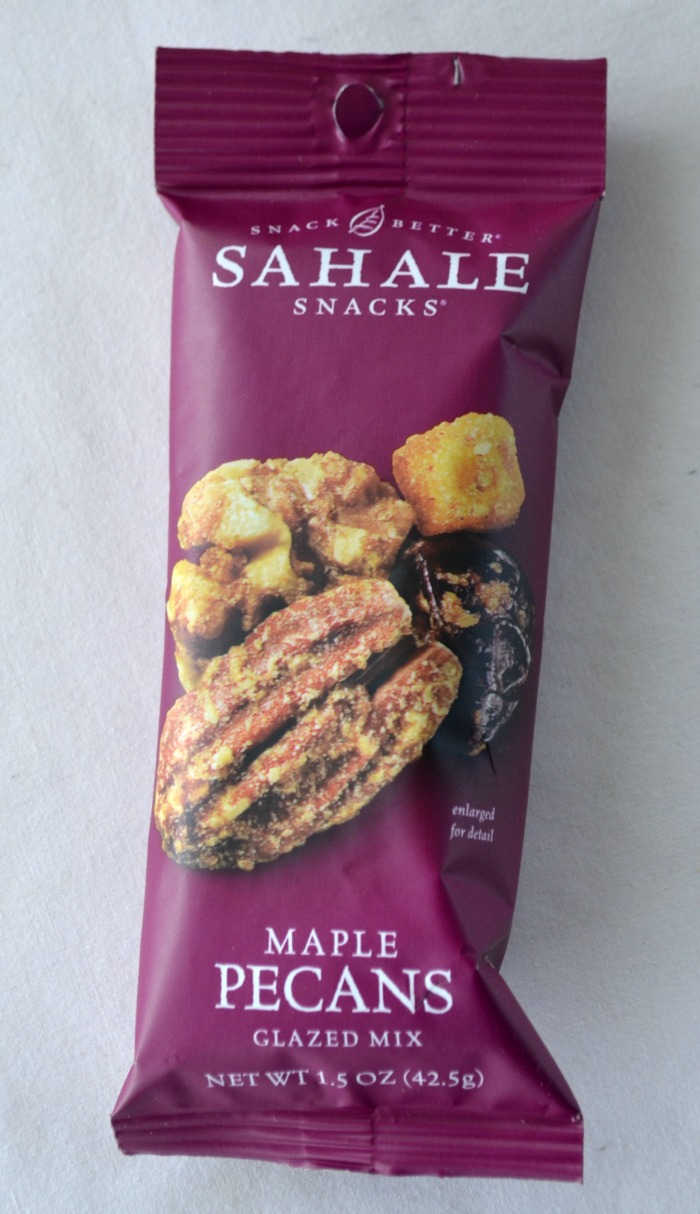 Sahale Snacks Maple Pecans Glazed Mix
Do you love pecan pie? If so, you will fall in love with Sahale Snacks Maple Pecans Glazed Mix! With its blend of warm, sweet flavors, Sahale Snacks Maple Pecans Glazed Mix it perfectly captures the comforting essence of pecan pie. This delicious mix evokes the nostalgic flavors found in American baking traditions with its dry-roasted pecans and walnuts, apples, and cherries. My mouth is watering just thinking about it!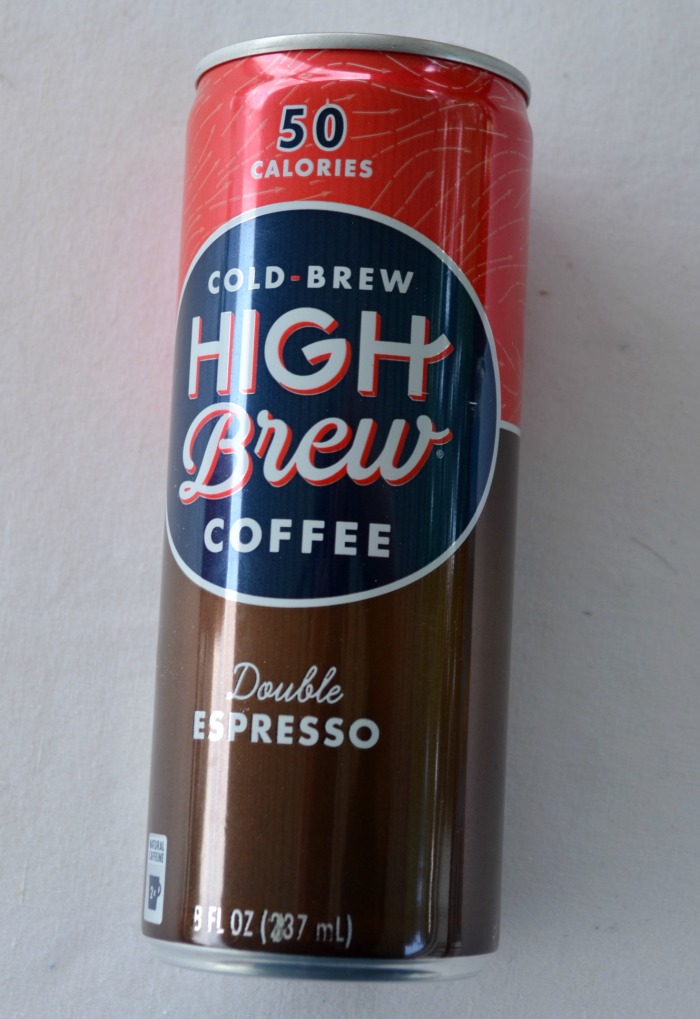 High Brew Coffee
I am loving the High Brew Coffee! If you haven't heard of it, High Brew Coffee is made from Arabica beans that are cold brewed over time, not heat. The process creates 2x the natural caffeine and lower acidity than traditionally brewed coffee, with way less sugar. The Double Espresso is their original formula with a touch of sugar and a splash of milk. Super yummy!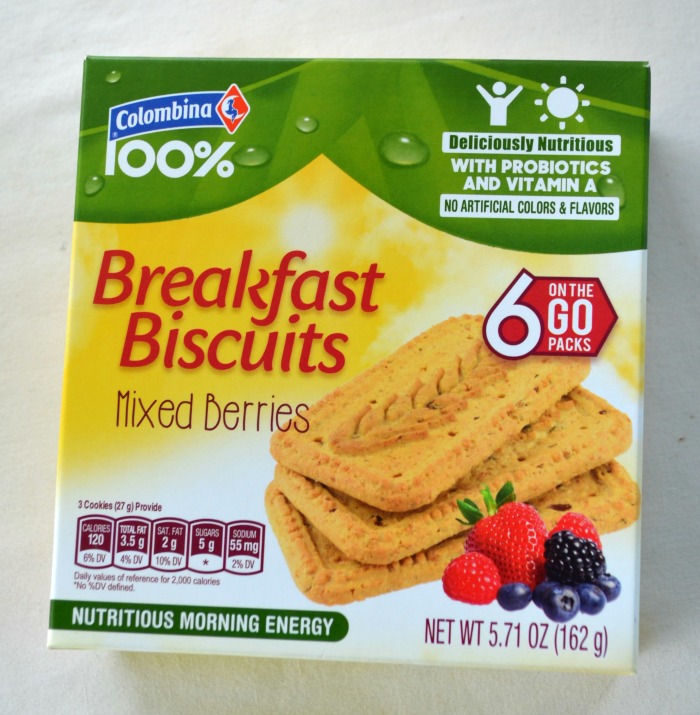 Colombina Breakfast Biscuits
The tasty Colombina Breakfast Biscuits offer the yummy taste of Amazon Pepper Sweet Chili which is a sweet and piquant blend of cayenne pepper and tropical spices. These peppers are extracted directly from hand-picked peppers. This particular flavor is gluten-free, all natural, kosher, and with no GMO or high fructose corn syrup. These tasty biscuits are great to enjoy with a hot cup of coffee!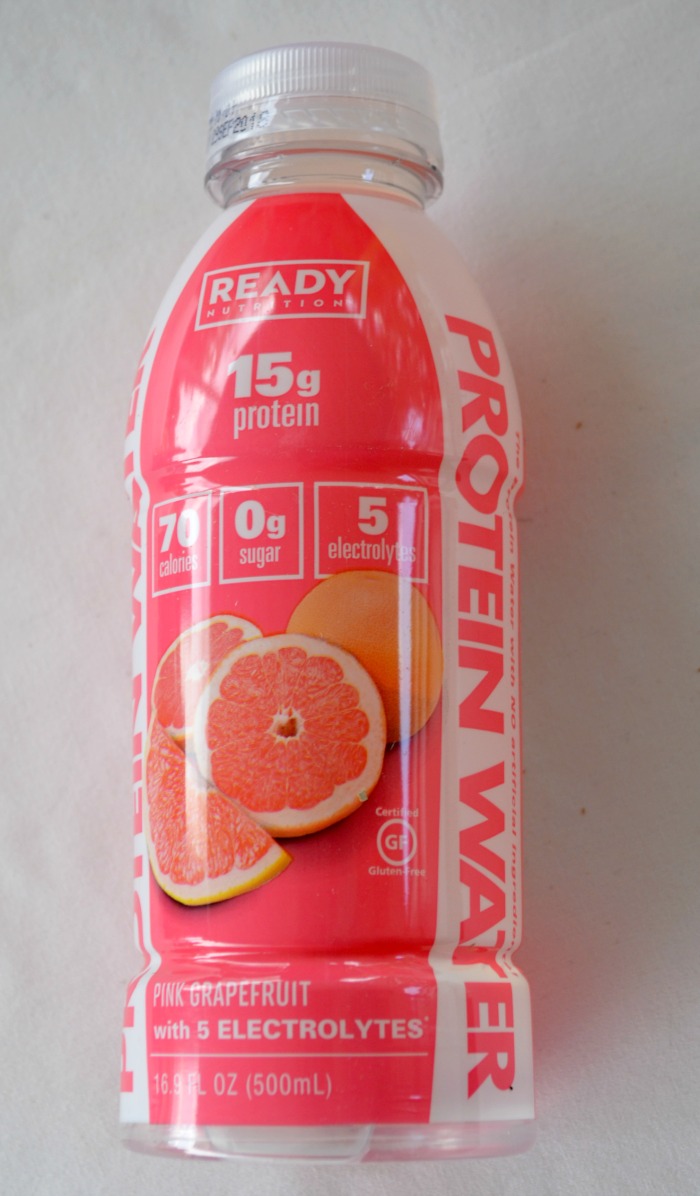 Ready Nutrition
When it comes to protein water, all are not created equally! Ready Nutrition's All-Natural Protein Water is made with NO artificial ingredients! Ready Water delivers 15 grams of high quality 100% whey protein isolate, absolutely no sugar and 5g of electrolytes without any artificial ingredients. In addition, it tastes fabulous!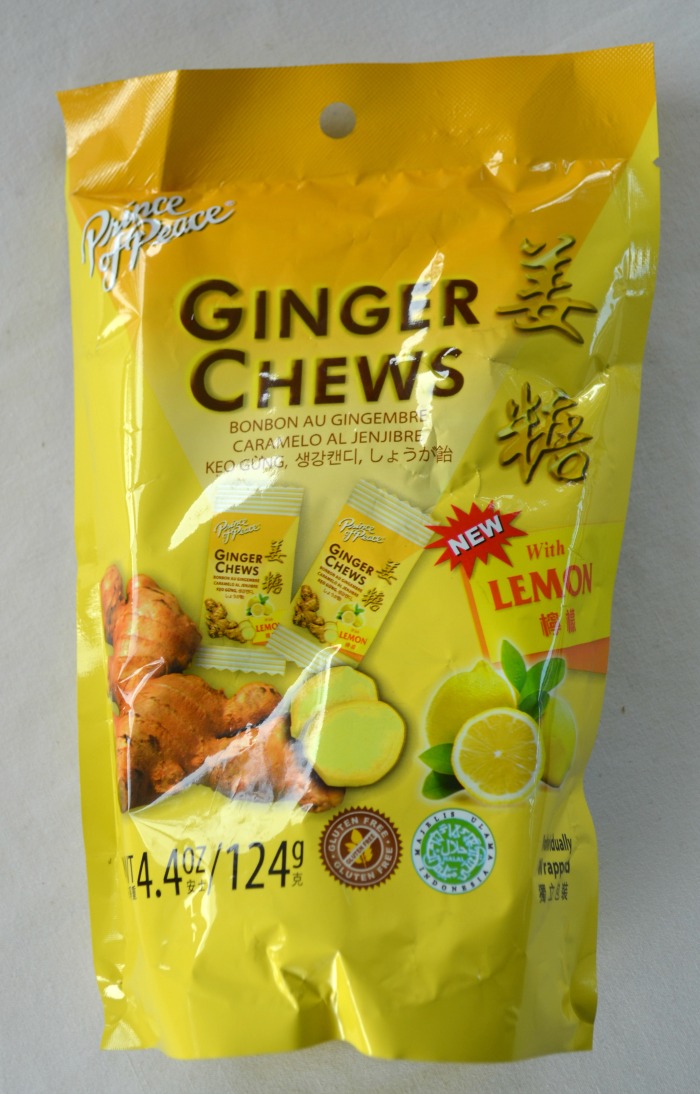 Prince of Peace
Do you love ginger? Prince of Peace Ginger Chews with Lemon are an easy, convenient and tasty way to enjoy ginger. These delightful chews have a balance of sweet and spicy ginger taste with pleasant chewy texture. Ginger is also known for bringing comfort to the stomach making them perfect if you are having a tummy upset!
I love my monthly Degustabox and my August box is no exception! After seeing the contents can you blame me?! The types of products in the Degustabox are always timely and I love trying the new products each month. Most importantly, I am enjoying the value I get from my Degustabox! I get to try new products and decide if I like them or not BEFORE purchasing at the store!
Are you ready to Sign Up for a Degustabox Subscription?
Sign up for a monthly subscription with Degustabox for only $19.99, which includes delivery. Receive your Degustabox every month filled with goodies (10-15 surprise products, many new to the market)! And, at this price, it is much less than you would pay in stores! It is a great value and a great way to try before you buy! If you decide it isn't for you, that's alright too! There is no commitment necessary. To cancel, just let them know before the 15th of the month. So, what are you waiting for? Go ahead and give Degustabox a try today!