Avoid Summer Brain Drain With These Great Educational Toys
This post may contain affiliate links or I may have received the product free in exchange for my honest review. See full disclosure for more information.
Keeping your kids busy and off their screens during the summer time can be really challenging, but check out these great educational and fun toys that will have them playing for hours! Keep their brains active so they don't get the dreaded summer brain drain so they will be ready for when they go back to school.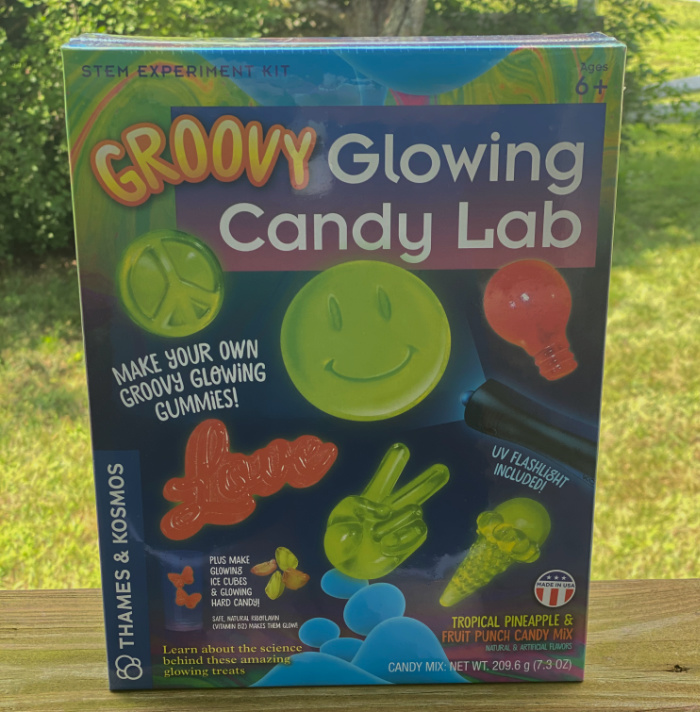 Set the world aglow with peace, happiness, and good times! Make yummy candies that actually glow in the dark. Mold fun, glowing gummies and sweet, glowing ice cubes in groovy shapes. Then make a batch of hard candy and watch it glow. A small amount of a safe, natural ingredient — riboflavin, or vitamin B2 — causes these candies to glow under the included blacklight flashlight. Learn about the chemistry of glowing materials and pigments, the physics of light and electromagnetic waves, and more science behind these delicious treats. This kit includes all the food ingredients needed for a groovy good time! Made in the USA.
Available for purchase on Amazon. For ages 6+ | MSRP $19.95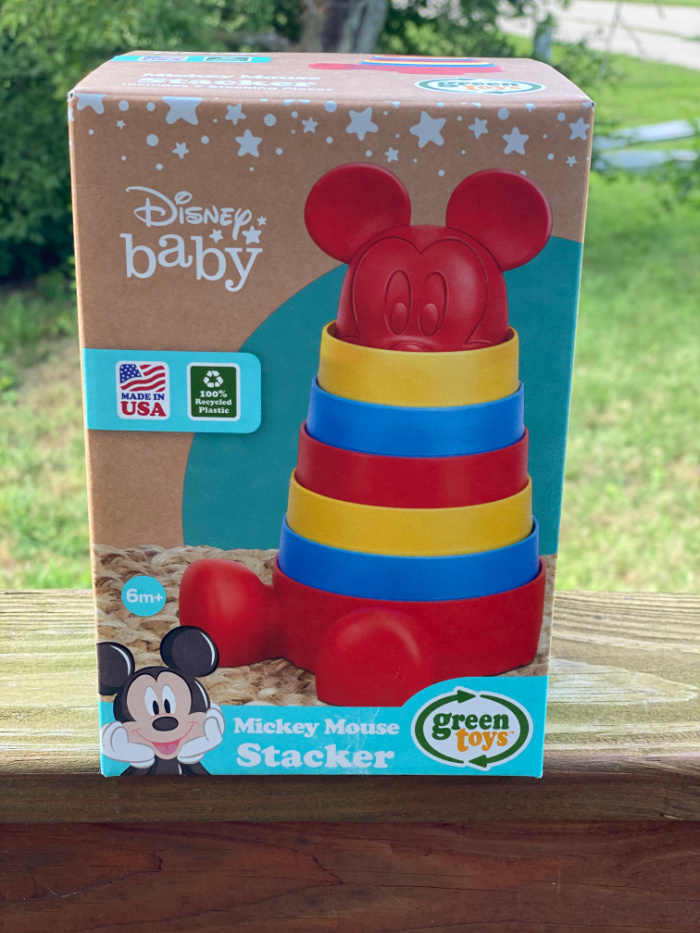 The Green Toys™ Disney Baby® Mickey Mouse Stacker takes a classic toy and makes it safer and more playful, with no sharp edges, small parts, or interlocking pieces that can pinch fingers and an adorable Mickey Mouse-themed topper and base. The seven brightly colored red, blue, and yellow nesting pieces stack easily from large to small, while also allowing children to use their imagination and stack in any order. This eliminates frustration when they're little, and leaves room for learning and improvement as they grow. The set is designed with no center post, making it a perfect first stacking toy for babies. With this toy, babies and toddlers can gain practice in important developmental areas, including but not limited to motor skills, coordination, categorization and sorting, problem solving, spatial reasoning, and color identification. Like all Green Toys™ Disney Baby® products, the Mickey Mouse Stacker meets FDA standards for food contact and is dishwasher safe, making it safe for teething babies to put in their mouths. It's made in the USA from 100% recycled plastic and free from external coatings, eliminating the fear of toxins and lead paint. No BPA, phthalates, or PVC. Packaged using only recycled and recyclable materials printed with environmentally responsible inks.
You can purchase on Green Toys Website and Amazon. Recommended for ages 6 months and up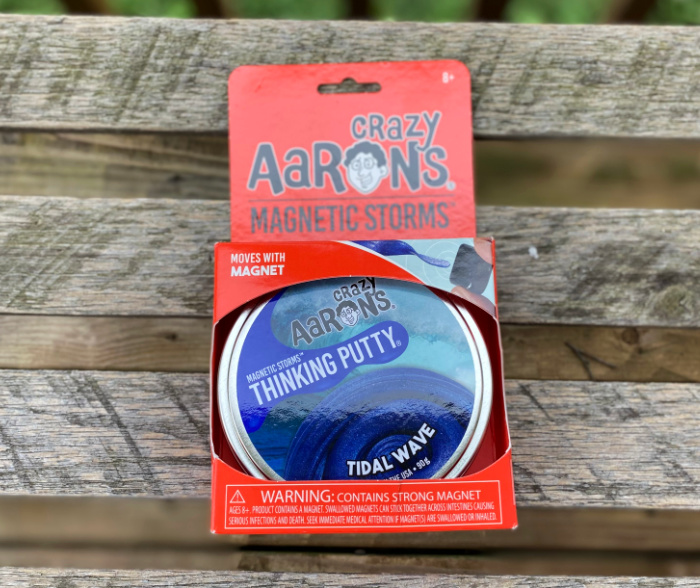 Magnetic Storms Thinking Putty
In search of the perfect wave? Try an electromagnetic one. Just like the ocean's tidal forces, electromagnetic forces are incredibly powerful and awe-inspiring. Created to mimic the effect of a giant swell, Tidal Wave Thinking Putty® comes with a powerful magnet to help you create incredible effects. Charge the putty with the magnet and watch as the iridescent blue crest moves toward it in an invisible magnetic field. You'll even see ripples on the surface just like the sea.
Ages 8+ MSRP $15.00
You can purchase on Amazon, Crazy Aarons Website.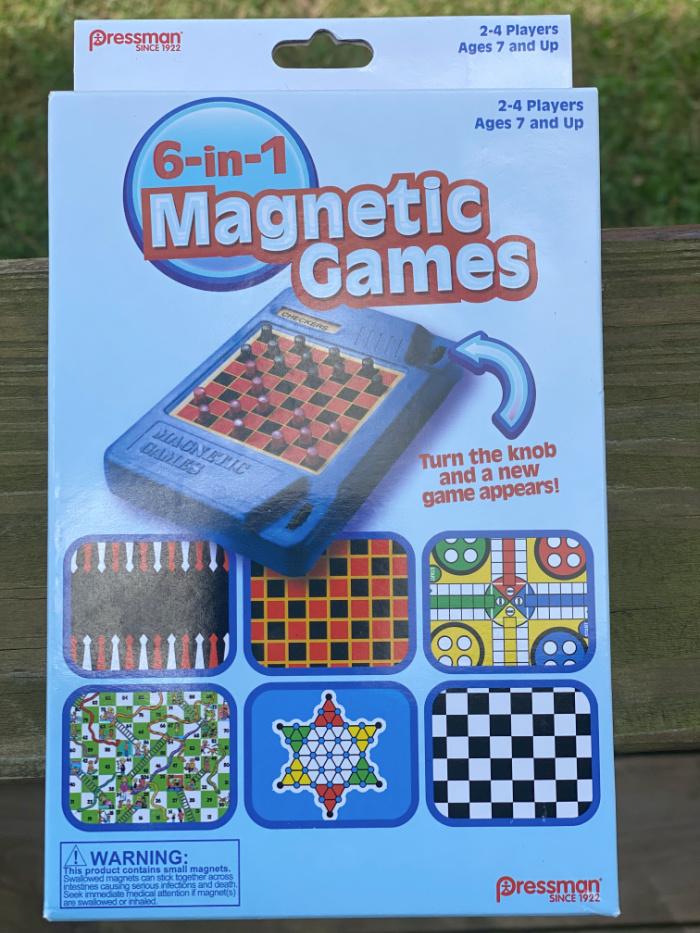 Turn the knobs to scroll through six different games in one convenient package! Absolutely perfect for traveling. This set includes everything you need to play Checkers, Chess, Backgammon, Parcheesi, Chinese Checkers, and Snakes and Ladders. Great fun and variety for all ages. For 2 to 4 players. Age 7 and up.
Game Contents:
6 Colorful Game Boards
Magnetic Multi Color Playing Pieces
2 Dice
Sticker sheet
Complete Instructions
You can purchase at Kmart, Walmart and other toy retail stores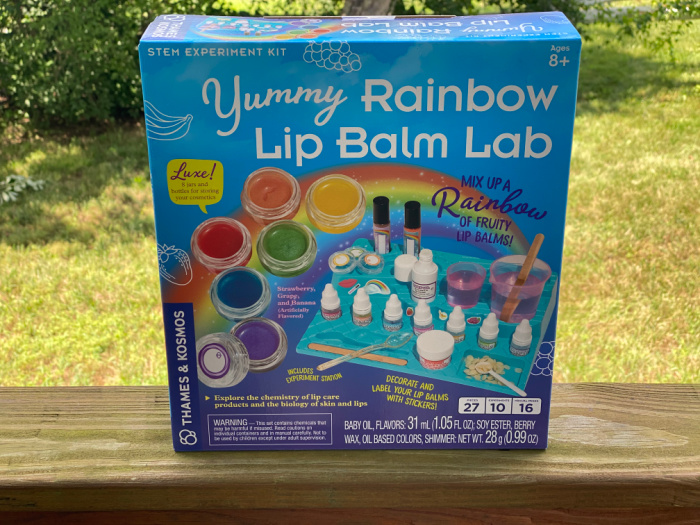 Mix up a rainbow of mouth-wateringly delicious lip balms and lip glosses. Experiment with a vibrant spectrum of colors and flavors to create your own personalized lip products. This cosmetics laboratory includes a special workstation and all the ingredients, containers, and tools you need to make up to six lip balms in clear plastic jars and two lip glosses in glass rollerball-applicator bottles. A full-color manual guides you through the process of making lip balms and glosses and provides detailed information about the science behind these products. Thoroughly tested to the highest standards for cosmetic and toy safety.
Available for purchase on Amazon. For ages 8+ | MSRP $29.95