Protect Your Phone with Smartish Magsafe Phone Cases
This post may contain affiliate links or I may have received the product free in exchange for my honest review. See full disclosure for more information.
Protecting your phone is very important, and you want to find a quality, durable case that will protect it. Check out Smartish phone cases that have great grip power, and also has Magsafe technology.
As phones have become our calendars, wallets, and social lives in the form of delicate metal and glass slabs; cases have become our peace of mind. MagSafe® is the latest charging innovation that we're all excited about for our iPhone 12 models (hello, magnets!), and after an initial slew of compatible cases hit the market…the perfect case has now arrived, and it reflects our Smartish spirit of simplifying overly complex stuff.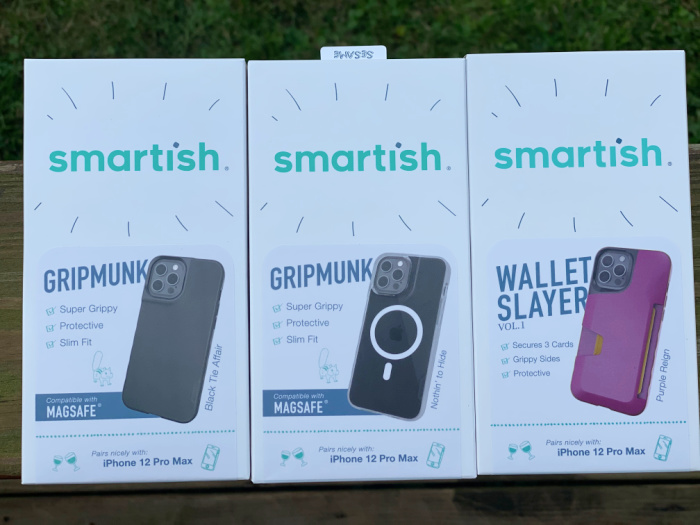 About Smartish:
Imagine if you took that mindset and focused it entirely on phone cases and stuff for over a decade? You'd have Smartish, the brand.

Smartish makes everyday life a little easier with phone cases and stuff just clever enough to solve unexpected needs. Based in Austin, Texas, our team is a jaunty, down-to-earth, and highly-caffeinated group of folks that, since 2009, have taken our products seriously, but ourselves…not so much.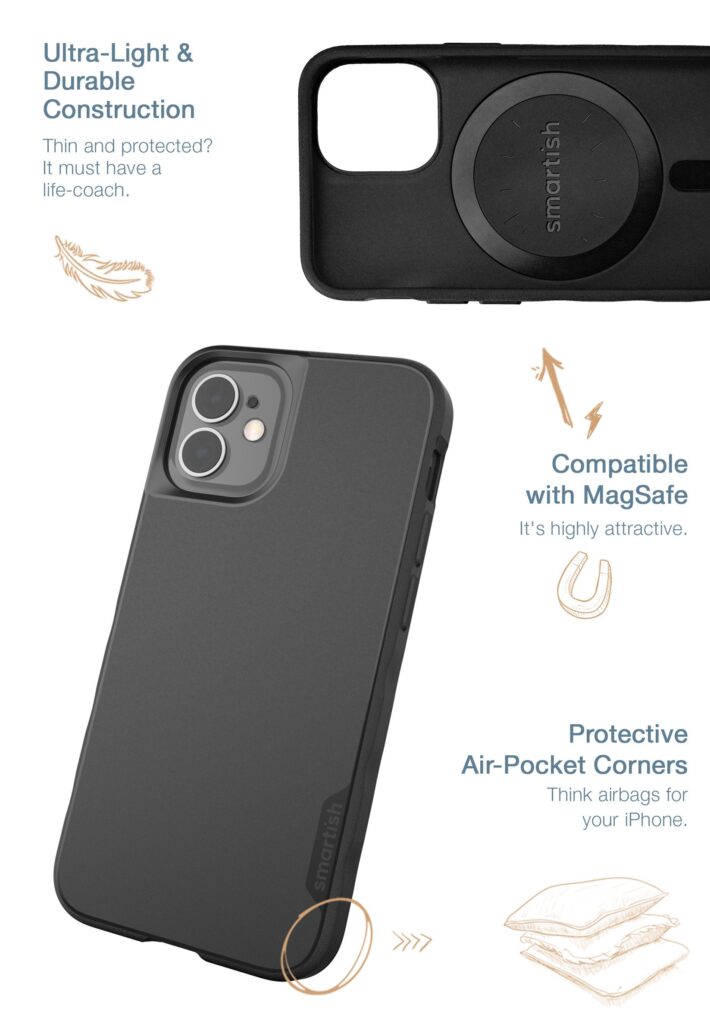 The MagSafe®-compatible Gripmunk by Smartish is our clever take on a case that so many of us need: something that doesn't add too much bulk (afterall, if we wanted a thick phone, we'd go back to 2015), adds lots of protection, and is just grippy enough to prevent the eternal slippage problem and stay in our our hands.
It's a design beloved by Wirecutter (as the "best case for most people") and has earned hundreds of thousands of five-star reviews from a diehard following
It has just the right amount of grip so that you don't fumble it while multitasking
It has airbags for your precious iPhone – protective air pocket corners that absorb shock as those inevitable drops and bangs happen throughout life
Oh, and it does the iPhone justice by being ultra-lightweight, sleek and durable.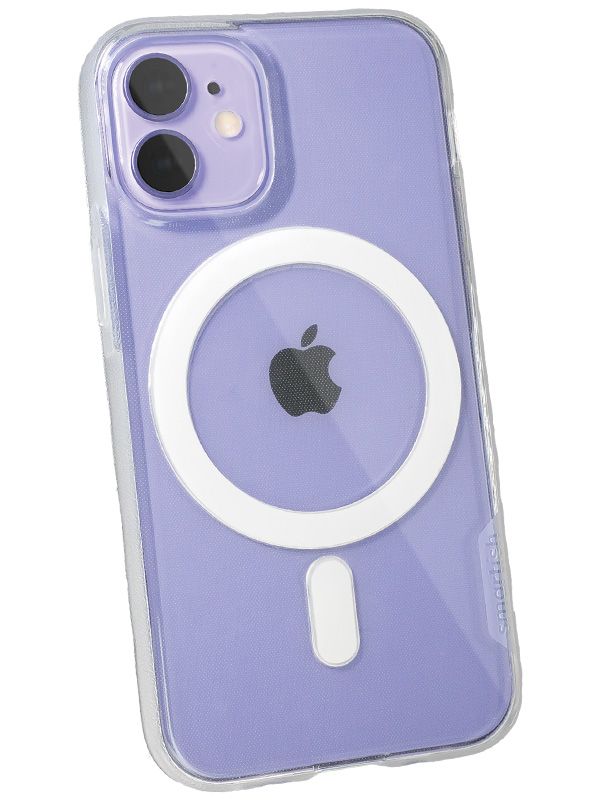 The Smartish Gripmunk is recognized as the "best case for most people" by Wirecutter, and sports an amazingly grippy texture that's almost as attractive as MagSafe®'s powerful magnets. That translates to fewer drops. But when the inevitable drop still does happen, we've designed the case with air pocket corners (think of them as mini-airbags) that prevent damage. And all of these features are in a lightweight, durable form factor that only costs $19.99 – so you get the quality of a much more expensive case without the compromise of a cheap knockoff.
You can purchase your Smartish phone case on Amazon and their Website.
Stay socially connected with Smartish: