Terrific Totally Trivia Game From Goliath
This post may contain affiliate links or I may have received the product free in exchange for my honest review. See full disclosure for more information.
Do you like to quiz your family and friends with a good trivia game? Our friends at Goliath Games has this great game that will be a great addition to your next game night! Who's the know-it-all in your Family?
Time to brush up on your general knowledge with Totally Trivia! With 900 questions covering a variety of topics, there's a guaranteed know-it-all moment for everyone… or at least a chance to learn through humiliation. There's no such thing as having too much useless information when it comes to this test of knowledge.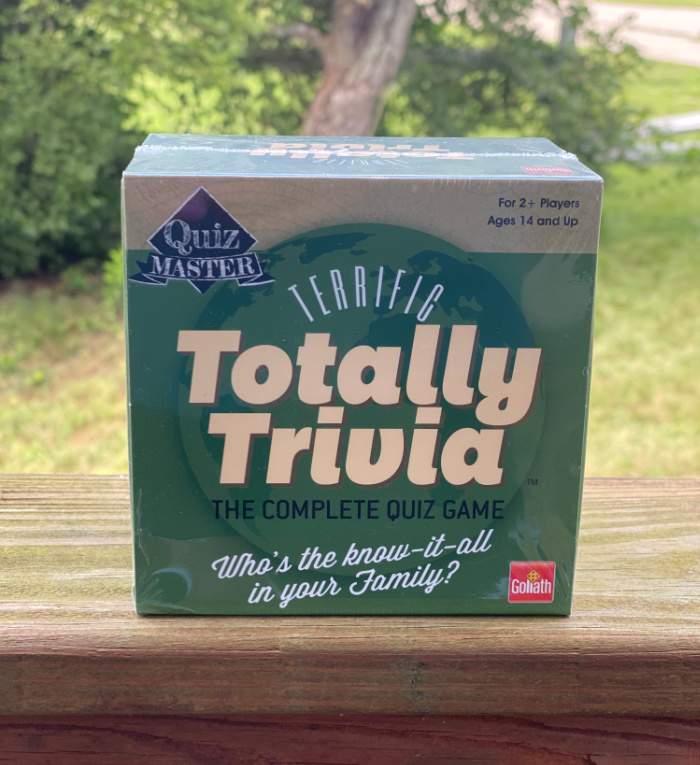 About Goliath Games:
Goliath Games was established in 1980, and remains one of the few family-owned and run businesses in the world of toys and games.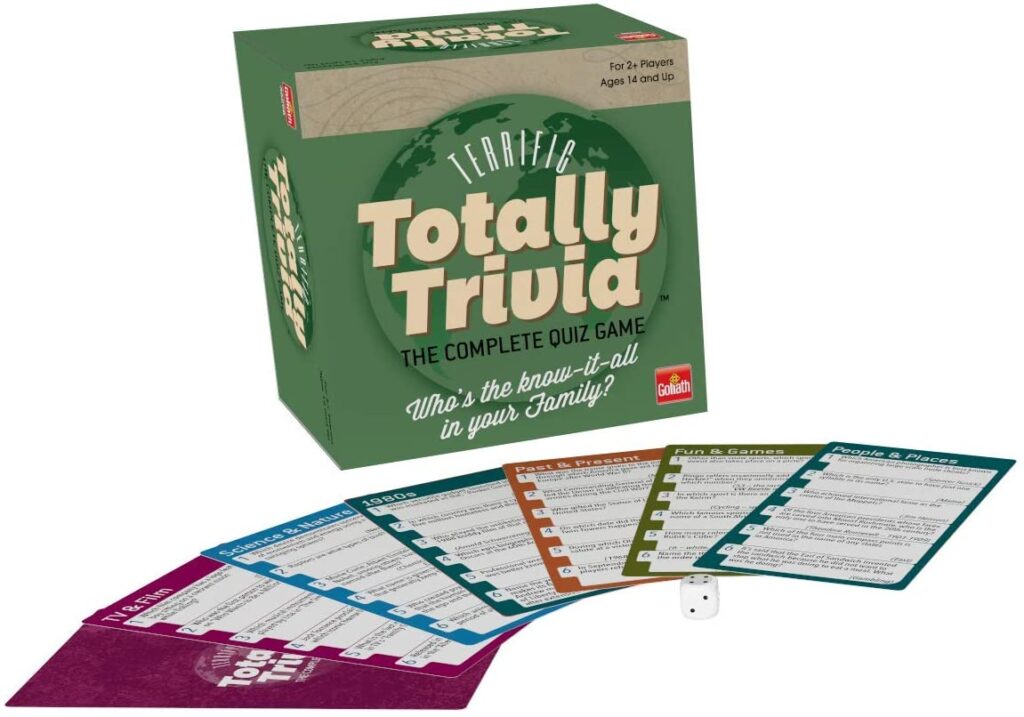 Ideally suited to part-time puzzlers and trivia fiends alike, Totally Trivia is a comprehensive collection of 900 questions covering all aspects of general knowledge. Categories include Fun & Games, Past & Present, People & Places, Rock & Pop, Science & Nature, TV & Film.
Quiz your family and friends and find out who the real know-it-all is
Includes 900 questions covering a variety of topics
Categories include Past & Present, Rock & Pop, TV & Film and more!
Easy to play with a few or a large group
For 2 or more players, ages 14 and up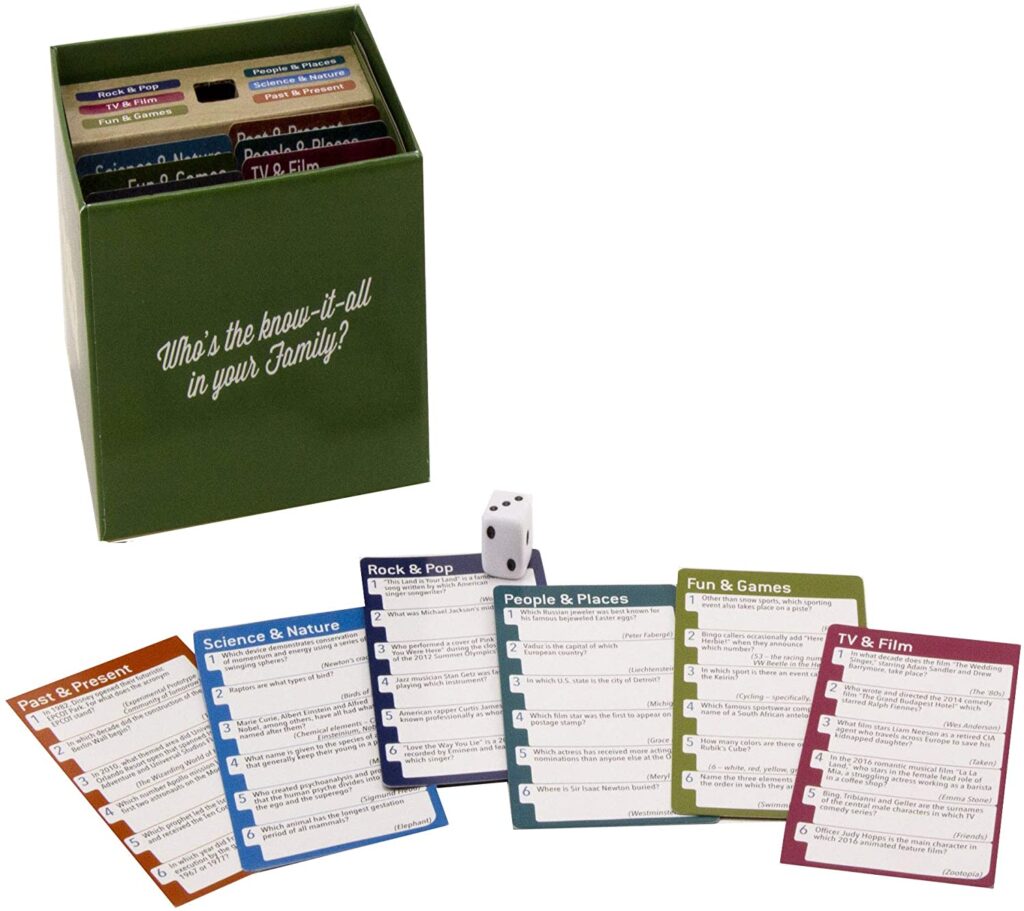 You can purchase Terrific Totally Trivia on Amazon.
Stay socially connected with Goliath Games: