Baby Born Interactive Baby Doll is Every Little Girls Dream #MegaChristmas
This post may contain affiliate links or I may have received the product free in exchange for my honest review. See full disclosure for more information.
Most little girls love their baby dolls. They love caring for them and imitating their own Moms when nurturing them. Role-playing is such an important part of a child's play and they have fun doing it! Their eyes will definitely light up at the chance of being "Mom" to a sweet Baby Born Interactive Baby Doll and Baby Born Musical Foaming Bathtub! They are all a little girl has ever dreamed of! Where were these lifelike dolls when I was growing up?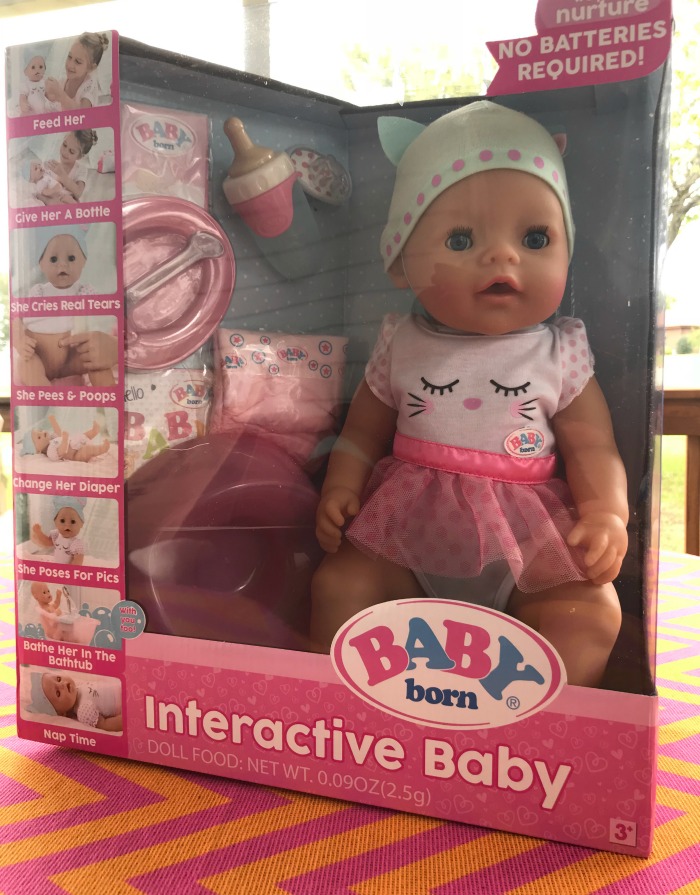 Any, and all, kids will love becoming a proud parent to a Baby Born Interactive Doll! Baby Born has touched the hearts of millions of kids around the world. Baby Born grows along with girls, either as a baby to be cared for or as a playmate!
The amazing Baby born has 9 lifelike features. She can eat, drink, cry real tears, sleep, bathe, move, wet her diaper, and go potty by controlled peeing and pooing — all without batteries! The doll includes accessories – Birth Certificate Bottle, Pacifier, Diaper, Plate, Spoon, Food, and Potty.
9 Ways a Child can Nurture her:
Cry real tears
Drink
Pee
Eat
Poop
Sleep
Bathe
Pose – Movable arms & legs
Change Diapers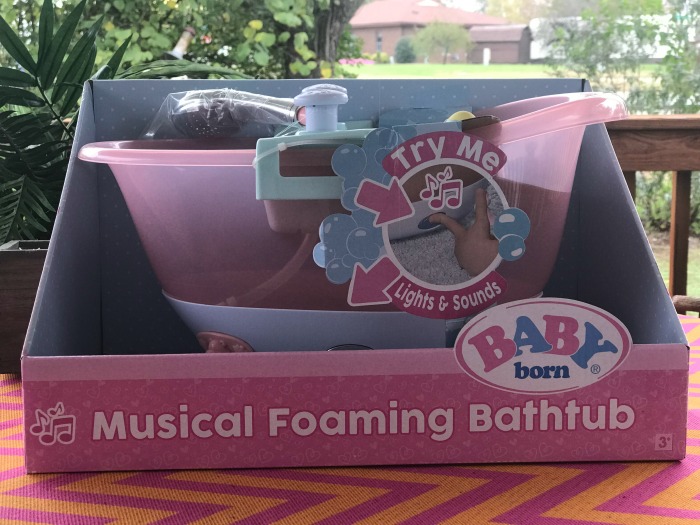 Of course, all babies need baths! Baby Born loves to take a bath in her wonderful bathtub. This amazing bathtub is complete with splashing sounds, music, and lights! In the middle of the tub, there is a control panel where you can choose between shower function and foam function. A tiny rubber duckie completes bath time fun.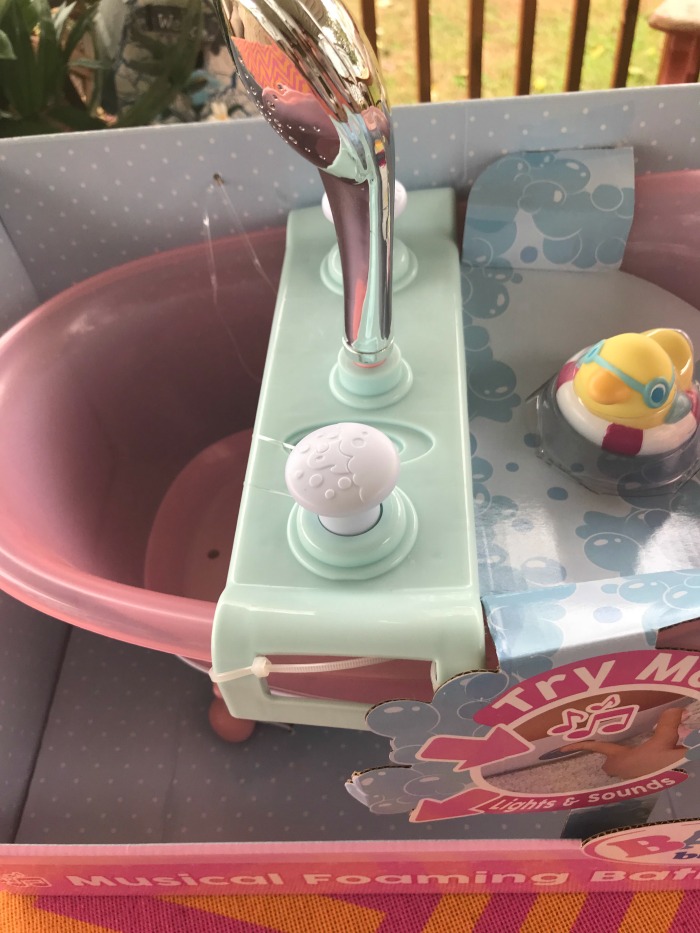 Baby Born Bathtub Features:
Foaming function for bubble bath
Working shower
Lights up plus plays splashing sounds & music
Includes rubber duckie
For use with the Baby born Interactive Baby doll (fits most 18" baby dolls)
Want to see your child's eye light up in delight? Visit Baby Born to learn more about the Baby Born Interactive Doll and Musical Foaming Bathtub. Then, shop for yours today at Target, Walmart, ToysRys, and online on Amazon.
Connect socially with Baby Born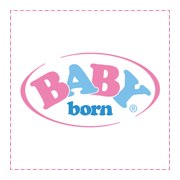 Baby Born is now on our Mega Merry Christmas Gift Guide. You can view it HERE.