Silk flower wreath from Silk Plants Direct #MegaChristmas17
This post may contain affiliate links or I may have received the product free in exchange for my honest review. See full disclosure for more information.
I love having flowers around the house but for the life of me I have the brownest green thumbs ever when it comes to keeping them alive. This is why I love having artificial silk flowers when at all possible. If you have someone to shop for this holiday season that enjoys having something pretty around the house like artificial plants or silk flower wreath then you want to shop Silk Plants Direct.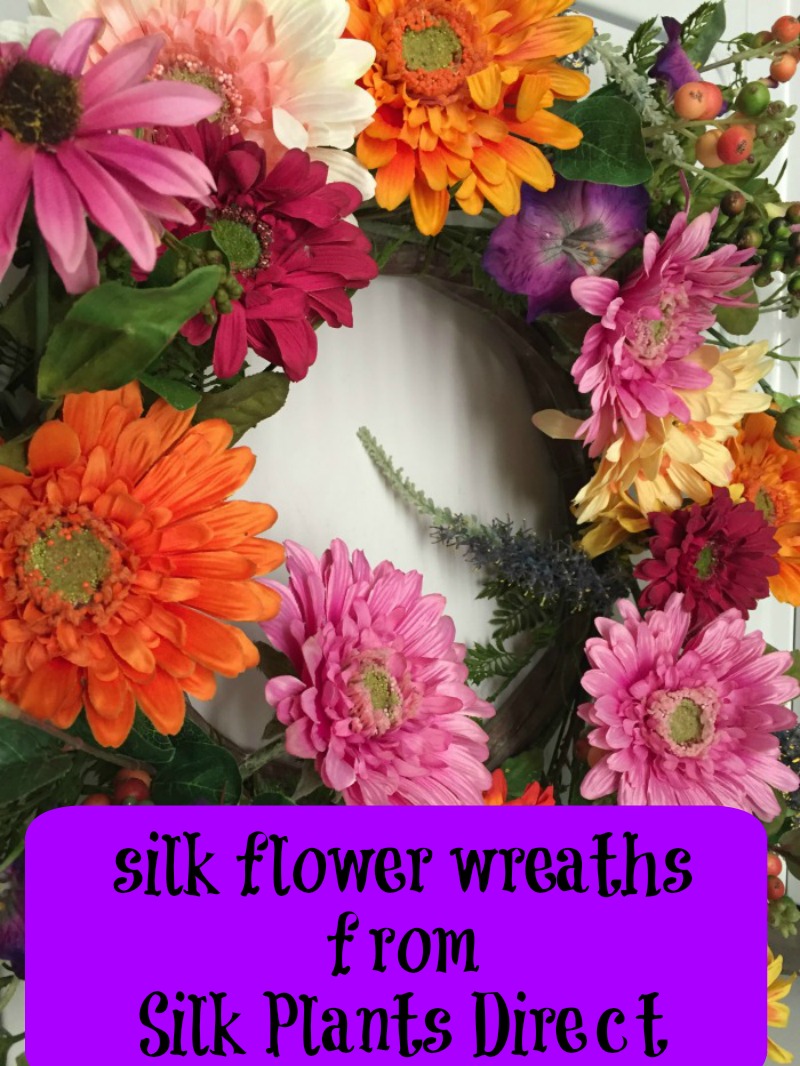 about Silk Plants Direct
Silk Plants Direct has been importing, manufacturing, designing and installing silk plants and trees since the 1980's through our parent company, a leading national landscaping firm. After starting the company with a focus on live plants and trees, we discovered that many of our customers found them hard to maintain and, in some cases, too costly. Sensing an opportunity to solve these issues for our clients, we started our silk plants and trees division.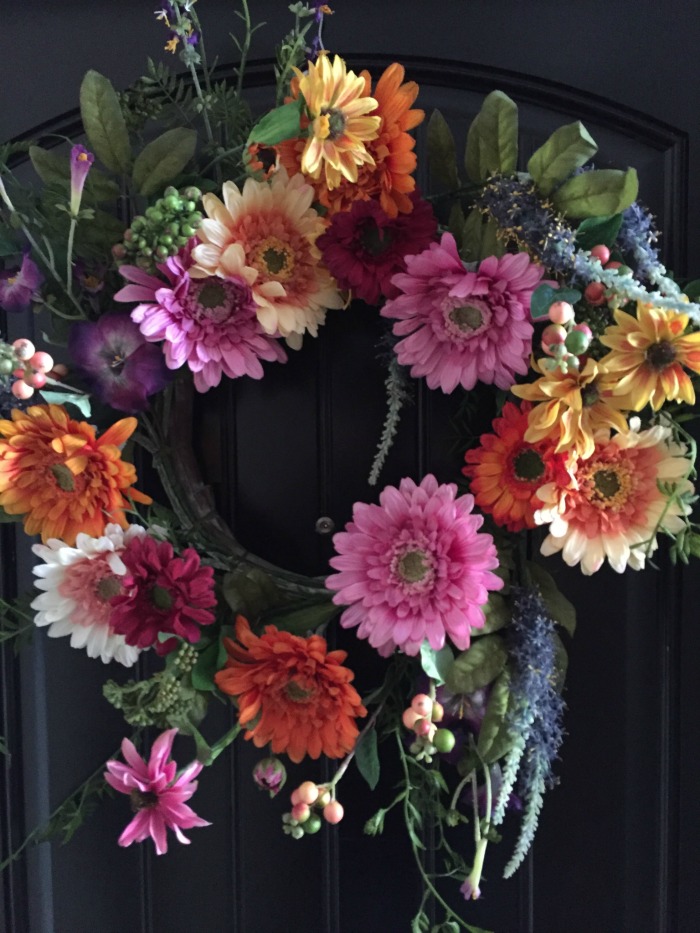 After looking at all of the silk flowers, artificial plants, and everything that Silk Plants Direct has to offer I chose a silk flower wreath for our apartment front door. It's what people see as they arrive to our home. I wanted something cheery and welcoming to adorn our door. I chose the Silk Plants Direct African Sunflower wreath. I enjoy gerbera daisies and sunflowers, they both are my favorites. The African sunflower wreath gives me a little of both plus a little variety.
I think it's a lovely blend of colors and the assortment is a nice mix. When I first unwrapped it from the shipping box it was a lot heavier than I expected it to be. Not too heavy just heavier than I thought it would be. It's hanging nicely on our door hanger without any issues. The door still closes well with it hanging. That brings me to another nice quality about the wreath from Silk Plants Direct. It hasn't scratched the paint off the door. I had a wreath at my old house and the stems of the artificial flowers scratched my door paint all up. The wreath from Silk Plants Direct is rubbery feeling so no door scratches. The flowers on the wreath are easy to care for as well.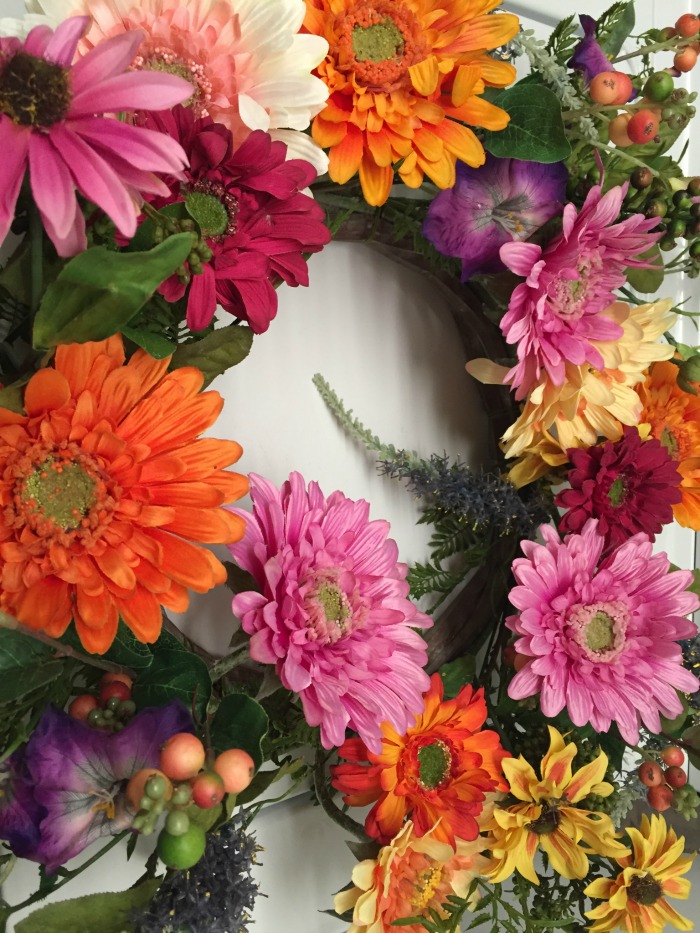 Silk Plants Direct offers so much more than just their lovely hanging wreaths. There's flower options, a variety of topiary, trees and palms, home decor, and outdoor options. If you would like to shop Silk Plants Direct you can use coupon code BLOGGER10 to get 10% off your order.
These flowers were provided by the good folks at CSI Wall Panels.
You can find Silk Plants Direct online:
Facebook | Twitter | Pinterest
Silk Plants Direct is a part of our Mega Merry Christmas Gift Guide, you can view it here.