Back to the SEO Basics: Some Getting Started Tips
This post may contain affiliate links or I may have received the product free in exchange for my honest review. See full disclosure for more information.
SEO is often seen as overly complicated and time consuming. With a good SEO strategy in hand, however, SEO can be highly effective in bringing thousands of potential customers to your site. Over 60% of today's internet traffic still comes from search engines, so including SEO as part of your internet marketing efforts is a must. To get started, here are a few basics you need to focus on.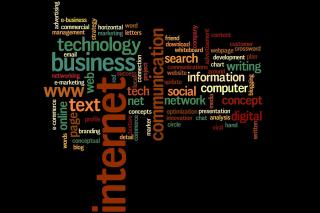 An Optimized Site
You can always start your SEO campaign with a good, well-optimized site. There is no point in continuing with other SEO efforts when the site itself is not optimized. To get started, you need to cover the following basics:
Be sure to provide a good user experience before you start doing SEO. This means creating a design that works, a consistent navigation menu and making the site loads quickly and as usable as it can be. You can work with a reputable design company to develop a site that works well with your target visitors or simply do everything yourself.
Content is still the heart of every SEO campaign, so start filling your site with quality articles and other contents before you promote it. Visitors need to be able to benefit from your site in order for them to stay. The last thing you want is to have a high bounce rate at the beginning of your SEO campaign just because there isn't enough interesting content to browse through.
Make sure the site is mobile-friendly. You can either use a responsive design or create a mobile version for the site. Whichever route you choose to take, maintaining a similar and consistent user experience between desktop and mobile visitors is a must.
These three basic elements will get your SEO campaign going. Once you have a site that works well with your target audience, you can start adding keywords and optimizing the site for SEO purposes.
Keywords and Targets
The next basic thing to cover is keyword selection. I personally think targeting long-tail, relevant keywords is now much more effective than aiming for generic ones. You have fewer competitions to worry about and can concentrate your efforts in making your site appear at the top of search results for these specific keywords.
When working with the best SEO Canada, you can also focus more on keyword phrases that local visitors normally use. This will help your site become more visible to local audience. Alternatively, you can do a local SEO campaign to reach a more specific market, especially if you are a business based in a certain area in the country.
Last but certainly not least, be sure to take the keywords you have gathered and do some basic on-page optimizations. Adding the keyword phrases to the title of the page, the H1 tag, the ALT tag for images and of course the Meta description of the page will help get your page the exposure it needs to succeed. The impact can be seen almost immediately once you have these basics covered.