How to Choose Healthy Food for Your Pet
This post may contain affiliate links or I may have received the product free in exchange for my honest review. See full disclosure for more information.
Pet food labels include a lot of information on nutrient content. However, sometimes it is challenging to understand these labels and here is how to do it.
Choosing the right food for your pet can seem confusing sometimes. Do you even know what labels like "all natural" and "real beef flavor" even mean? It is often the case that animal protein gets added to pet food in the form of byproducts and scraps left from processing of food. Premium dog food often contains chicken byproducts like chicken feet as a source of protein.
Each state has its own regulations on pet food ingredients. Although the national standards for definitions, ingredients, and nutrient levels are regulated by the Association of American Feed Control Officials, the body has limited enforcement authority. AAFCO provides standards for what pet food labels should include but it doesn't regulate pet food. What this means for you is that if you wish to choose the best and healthiest food for your pet, you should not only read the labels but also understand the basics.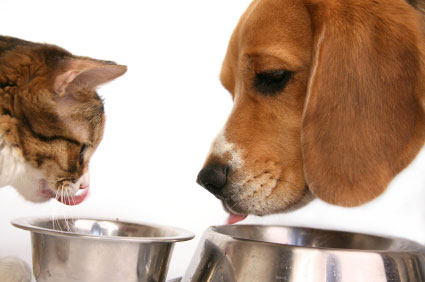 Regrettably, food labels for pets are often misleading. The following outlines what you should look for.
– The name indicates what the content includes. Unless it includes 95 per cent pork, a label on pet foot cannot read "Pork for dogs". If the type of meat is clearly mentioned on the food, it is usually what you get and it is safe to assume so.
– Beware of the word "dinners" on dog food. The 95 per cent rule has exceptions and these occur when manufacturers of pet food combine the name of meat with words such as platter, dinner, formula, nuggets and entrée. When you see such words, have in mind that the percentage of meat behind the label can be as low as 25 per cent.
– Stay away from the words "with" and "flavor" on dog food labels. According to Ulvilden German Shepherds, if a package of food is labeled "Pork Flavor Dog Food", the food only needs to taste like pork, and it could solely consist of pork byproducts. Both words require from producers to include only 3 per cent meat per food.
– Pay no attention to superlatives. Clever terms like "gourmet" and "premium" are not subjected to regulations and have no meaning whatsoever.
– "Organic" and "natural" are not the same thing. There is no official definition for the term natural, which means it is indiscriminately used. In contrast, there is a strict legal definition behind the word "organic", meaning the term can only be used if the food complies with the standards of the US Department of Agriculture.
Always be mindful of the health of your pet
Although regulations exist, manufacturers of pet foods use a lot of terms to label their products, and there have been a lot of cases in the past of inferior pet food making pets ill. In 2007 alone, thousands of dogs became sick and some 20 percent died as a result of eating pet food contaminated by melamine.
Learn the right pet food terminology and carefully read food labels in order to protect your pet!