Looking for a great way to treat your family and get away this holiday season? Family fun can be enjoyed in an exciting new way at Kalahari Resort. Give your family the gift of great fun and memories that will last a lifetime. 
Just in time for indoor fun, Kalahari Resort has introduced a new indoor waterslide, the Storm Chaser!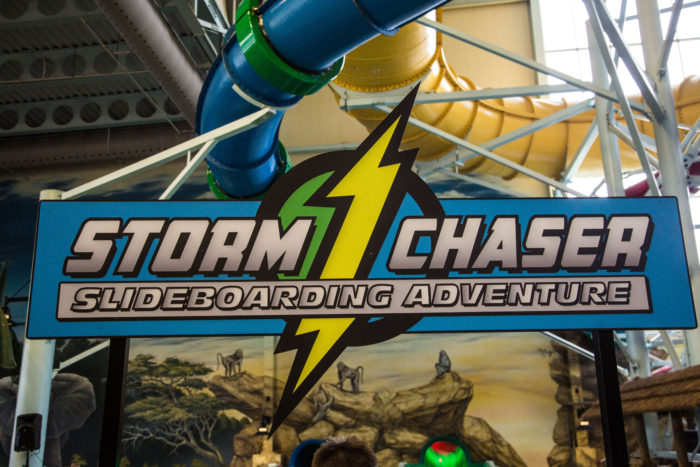 This is the perfect way to destress and get away for the holiday in lieu of all that planning and stressing.  The Storm Chaser is an interactive waterslide unlike any other waterslide you will experience. Kalahari's newest water slide offers that friendly competition for family bonding in a screen-free way that encourages family time.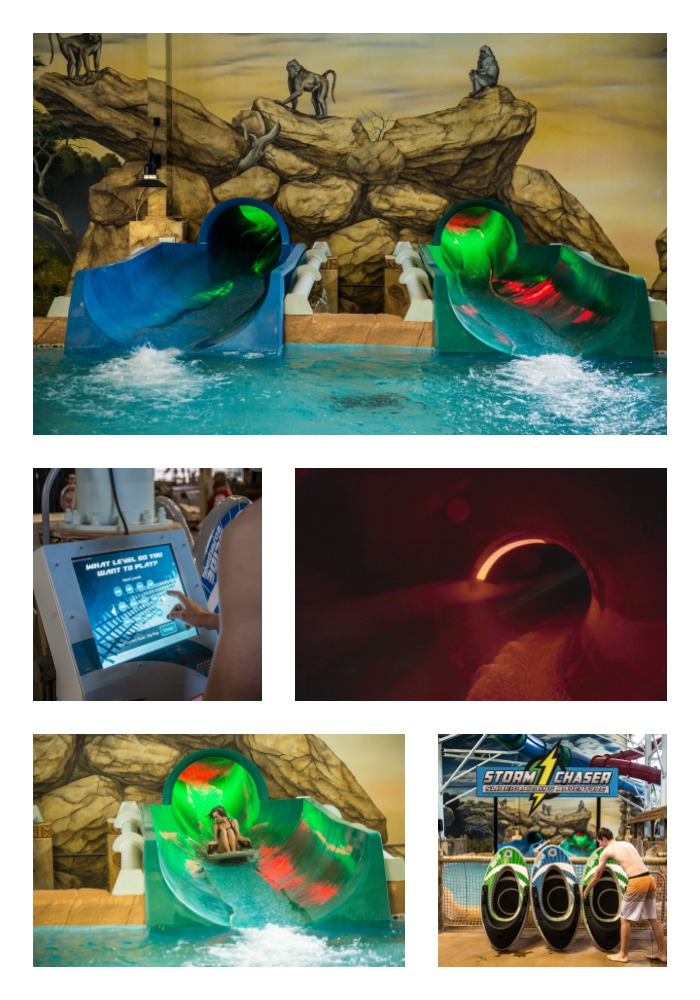 That means it is time to pack up and take an adventurous weekend trip to Sandusky and stay at our favorite wintertime spot – Kalahari Resort.
The Storm Chaser features a targeted gaming system where riders use a controller to play as they ride a slide board down the waterslide run. The object of the game is to hit targets to collect points, while maintaining your speed.
The super smart gaming system uses cutting edge motion tracking to track progress, speed and skill so riders can compete against each other in a quest for the highest score. The unique tracking system lets riders build points throughout the day to unlock new levels and compete against each other.
This is the one place that my family can thoroughly enjoy. There is something for everyone of every age in our family. With rides, slides and more, you will can immerse the entire family in a fabulous adventure. 

The Storm Chaser joins several new attractions unveiled this year at Kalahari, Ohio's Largest Indoor Waterpark in Sandusky. The resort also recently opened five new slides in the seasonal outdoor waterpark and added halotherapy treatments at Spa Kalahari and Salon.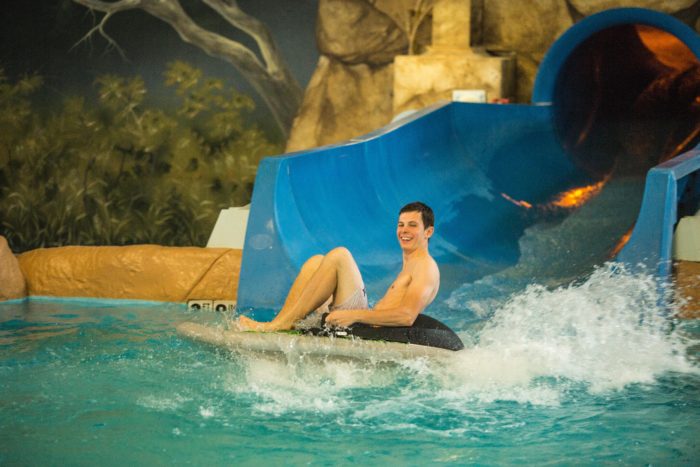 My personal favorite is the indoor/outdoor spa. After a long week, I love being able to relax and unwind in a whirlpool spa and just let the atmosphere sink in. 
The waterpark and new waterslide is just ONE perk of Kalahari Resort Sandusky. They have several restaurants that serve a variety of things for the family. My personal favorite is the Great Karoo Marketplace buffet. It serves so much variety that everyone can find something they like.
Want to shop for sweet treats?  The kids prefer the Candy Hut, of course. This is where they can feed their "sweet tooth" as it offers Hand-dipped chocolates, fabulous caramel apples, homemade fudge, salt water taffy, a variety of gummies and Wisconsin's award-winning "Chocolate Shoppe" ice cream. 
Kalahari Resort Sandusky has a nice variety of room styles to fit families of many sizes. I love that each room has a refrigerator and microwave so that we can keep snacks and drinks on hand.
Storm Chaser Broll – Kalahari Resort, Sandusky Ohio from Kalahari Resorts on Vimeo.
With so much to do AND the new Storm Chaser waterslide, you will never want to leave Kalahari Resort Sandusky. Be sure to contact Kalahari and book your holiday adventure today. Booking today will start your "beyond expectations" experience.
Want to experience Kalahari Resort Sandusky for yourself? Enter here for your chance to win an overnight stay for you and your family (select blackout dates apply).
Are you ready for a new holiday family adventure? Have you visited a Kalahari Resort location before? Comment below and tell us more about it.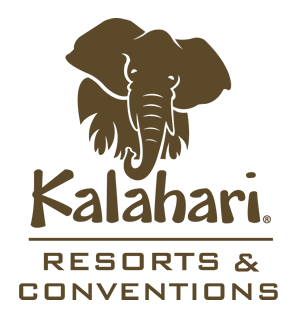 Be sure to stay connected with Kalahari Resorts for all of the latest specials and resort information.