When I look for golf club memberships near me, I look for a few key details: amenities, course features, and facilities. I want a professional course where I can golf while taking in scenic views. I want to be able to book a tee-time conveniently, and with minimal hassle. I want to ensure my practice rounds are as accurate to course condition as possible. When I am done with my round, I want to be able to eat at a nice restaurant on site, with good food and drinks.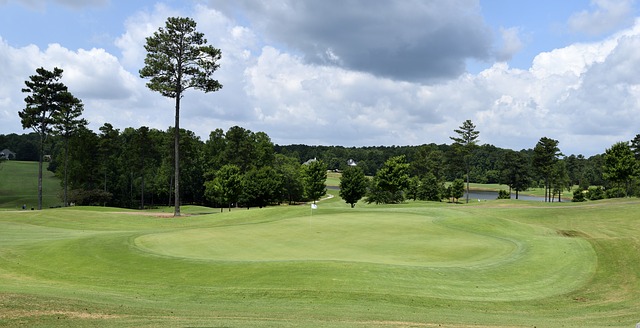 Avery Ranch Golf course fulfills all of my wants and needs for a golf club. Their course offers some of the best hill views in Texas. The championship course is designed with both sport and leisure in mind. It offers 5 different tee placements around picturesque greenery and gorgeous landscapes. Before it's time to start swinging, you don't have to stress about your reservations. By becoming a member, you can book tee times online or on the go through your PC or smartphone.
If you'd like to practice before you start your round, you can head to the practice range. They've got a variety of areas that are maintained to match the actual conditions on the course. In other words, the grass won't be greener on the other side of the tee-box. The course conditions and the practice conditions will be the same, so you can focus on your game.
The course itself is stunning. Set on rolling hills, it offers 18 holes with spectacular views of forested areas, greenery, and Lake Avery. It offers a course with some truly challenging holes that increase the fun for all levels of play. It truly is a place to relax, and the deer seem to agree. You can often catch glimpses of them in and around the course. Ducks are also member favorites and love the waters of Lake Avery. It is one of the most scenic courses in Austin.
When you're off of the course, you can rest and relax in the clubhouse or eat at The Sunset Bar and Grill. Here, spectacular views of Avery Lake and a beautiful open-air patio complement a wide selection of delicious food! A fully-stocked bar and on-tap beer selection make the experience even better!
Membership at Avery Ranch includes a wide assortment of exceptional perks. Free cart fees, free range balls, and no green fees are only some of the amazing benefits of membership. With membership guest prices, happy hour deals, member appreciation parties, membership prices on pro-lessons, and access to all facilities, Avery Ranch offers the best membership value in Austin.
If you are looking for a golf club near Austin, Avery Ranch is the best choice. There is every reason to become a member of Avery Ranch Golf Club. From the course, the views, the facilities, and the amenities, to the perks, the restaurants, and the values, Avery Ranch holds its own as one of the best clubs in Austin, Texas. It is truly a wonderful place to practice, play, relax, and enjoy life.