Why have modern cooking appliances become so popular in the kitchen? 
This post may contain affiliate links or I may have received the product free in exchange for my honest review. See full disclosure for more information.
Not too many years ago, there was this idea that, in order to enjoy a flavourful and delicious meal, many hours in the kitchen needed to be spent. The most common image of a grandparent is them cooking big meals for their families after having invested many hours doing so.
Try to think about your day-to-day life and routine… What would you do if, in order to eat a nice, warm and fulfilling dinner, you had to spend three or four hours cooking every day? Take-out sounds like the perfect answer, but It's neither cheap nor healthy.
This fast-paced world in which we live calls for a solution that is up to our needs and standards, and that is where modern cooking appliances in general, and instant pots in particular, come into the picture.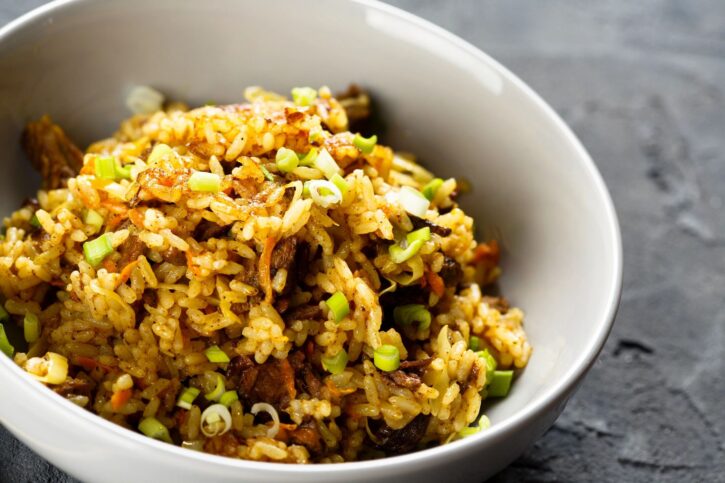 Instant pot: a modern-time solution
If you crave a pleasant meal after a tiring day at work an instant pot will become your best ally. One of their best selling points is that they come up with the same great result that slow cooking provides but in a fraction of the time. They can do an hour-long job in less than 20 minutes!
Pressure cooking is a technique that allows you to prepare beans, meats, and pretty much anything you feel like cooking, under high-pressure conditions. This pressure cooks food much quicker than any other regular pot, achieving the same -or even better- results.
Instant pots are superior in every way, thanks to their precise cooking settings and electronic control, this simple gadget will also save you kitchen space: it's like having 3 or more kitchen appliances in one!
If you are an advocate for the environment, committed to saving our planet, you'll be amazed when you realize how little energy this useful gadget consumes!
Moreover, the simple and compact design of instant pots makes them extremely easy to clean; a couple of minutes under the sink will be more than enough. Besides, most of them have plenty of non-electronic parts which makes them dishwasher-friendly.
Now, what could you cook?
For a first-timer, using an instant pot together with so much pressure for cooking may feel like a mysterious and hazardous adventure… But fear not! This beauty is an absolute game-changer and quite safe to use. You'll be amazed by the number of dishes you'll have to choose from: beef ragu, beef short ribs (yes, those that take hours in the oven to become fork-tender can be made in just 20 minutes!), juicy and delicious instapot chicken and rice, homemade yogurt, spiced apple cider, and all soups you'd ever dreamed of, just to name a few.
If while reading the many options mentioned above, the juicy chicken and rice made your mouth water, we have the perfect recipe for you to try tonight! Not only does it yield six servings, it only takes you a total prep time of only 5 minutes. This is definitely a must-try!
Ingredients:
1 tbsp. of extra-virgin olive oil.
1/2 chopped yellow onion.
2 cloves of minced garlic.
1 tsp. oregano.
1 tsp. of smoked paprika.
1 cup of white rice.
Freshly ground black pepper.
Salt.
1 1/4 c. chicken broth.
2 diced medium carrots.
1 chopped red bell pepper.
3 boneless skinless chicken breasts.
Directions:
Preheat the Instant Pot and set it to the "Sauté" option. Once it's hot enough, add the extra-virgin olive oil and cook the onion until softened and tender, it should take you up to 3 to 4 minutes. Add the garlic, with some paprika and oregano, and cook for 1 minute until fragrant. Bear in mind that you may add any other spice you'd like.
Pour the broth, add uncooked rice, stirring thoroughly, and season with salt and pepper. Add the carrots and bell pepper finely chopped, then add the chicken breasts. Season to taste with your chosen seasoning.
Close the lid, set the instapot to "Manual" or "Pressure Cook" on High and 8 minutes time. After that time, let the pot rest for 10 minutes to decompress naturally. Then open the lid, take the chicken out and shred it with a fork.
Top chicken and rice with parsley before serving, which is optional but will add that extra freshness and color needed to make this dish an absolute delight to your eyes and palate!