Best Roadtrip Documentaries to Inspire You
This post may contain affiliate links or I may have received the product free in exchange for my honest review. See full disclosure for more information.
Everybody loves to travel; it is an innate desire in all of us. Unfortunately travelling isn't cheap, in fact, one usually takes a second mortgage on their house or looks into how many organs need to be sold to fund your fantastic trip. However, this doesn't always have to be the case; there are other ways to travel, to feel inspired, to be enriched and culturally stimulated while seeing new exciting space, places and faces at a quarter of the price – road trip.
The idea of road tripping isn't awfully romantic, not as romantic as a trip overseas, lying on a beautiful beach somewhere or an experience that is action packed with adventure, but the truth is road tripping holds the possibility for all these feelings and experiences and so much more. In fact, road tripping is the most intimate, eye-opening, action-packed, hands-on adventure you could embark on – because when your road tripping the journey is the adventure, it's everything, the destination is secondary – and that's how it should be.
It's how life is anyway; you are in total control of where you are going and how you are going to get there. It's up to you – your memories are choices you get to make and experiences or turns you choose to take. It is one of life's greatest oxymorons as it is a trip that has the utmost control as well as the utmost freedom. With every day being different yesterday and tomorrow, new landscapes, new towns and new attractions, the world is your oyster, and if you can drive there, then you can experience it -with the ability to change your itinerary at a moment's notices.
It's a constant experience of throwing caution to the wind and is one that is better shared. Road trips are the ideal way to see more of your world, your city or your town and everything that contributes to making it beautiful. Road trips are perfect for families, friends, lovers or even for the solo adventurer because there is enough space for everyone's ideal road trip experience and feels, with enough open air and land to keep your heart racing for miles.
Yes, there is some admin that needs to be dealt with, it's not as easy as booking a plane ticket and landing into a tropical paradise. It takes planning preparations and a great sense of direction. You need to ensure you have some idea of where you want to go and know how to get there – Maps are old school – maybe keep a GPS on hand – especially if you plan to travel off the beaten track. Also, you should make sure your car has had all the necessary checks, updates and that your maintenance services and plans are up to date. Then it's as easy as packing your favorite road trip snacks and hitting the open road to wherever they may take you.
If you're still looking for some inspiration – or the idea of travelling on the open road is more overwhelming than it is exciting, then take a look at our favorite road trip travel documentaries on Netflix. And be inspired by the power of travel as well as road travel and the unlimited possibilities and adventures that await you – even if it is only virtually that you choose to embark on them.
Austin to Boston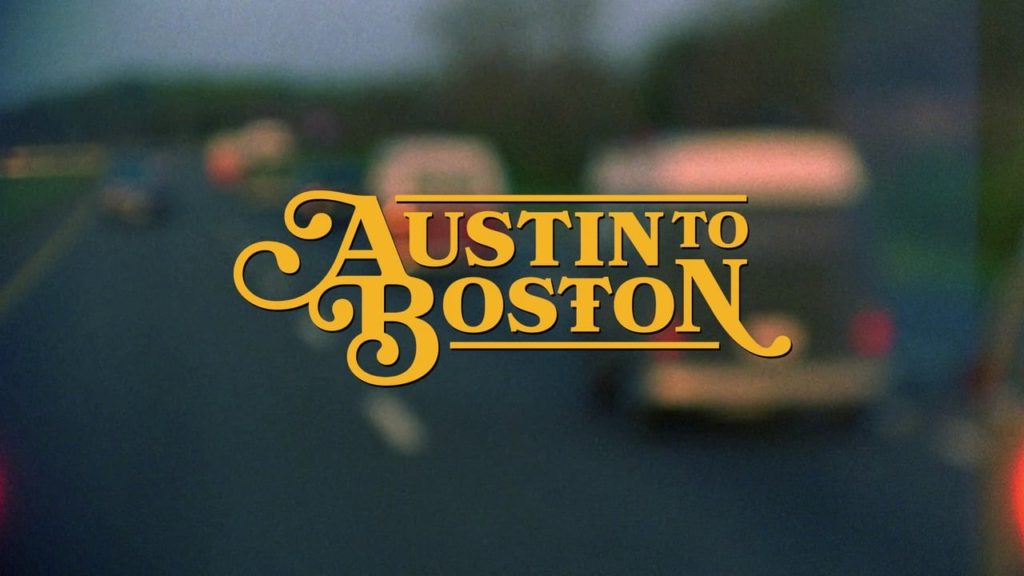 The perfect combo of storytelling, travel and music, coming together in perfect harmony to tell a story about 3,000 miles, 5 Volkswagen vans, 2 weeks, 4 bands and unlimited supply of adventures, good vibes and one gloriously backwards tour.  From Austin to Boston is a story brining in both worlds of new and old – shooting both digitally and in cinematic film. To tell a story about a modern tour done in an old school way. This film is one that will instill a sense of adventure deep within in you, full of nostalgia and great sounds told in a series of stylized rose-tinted vignettes.
The Motto: "The road is very addictive"
The Anthem: Long Time Gone – Dixie Chicks
The Takeaway: everything is better when you take friends along
Six surfers and friends set sail along the icy shores of ice-land to the most remote corner of Iceland in the middle of winter, under the northern lights in search for the perfect… wait for it… surf. Yes, you heard right surfing in Iceland. It is a movie about extremities; extreme weather, extreme sport and extreme adventure. It's a must see for all thrill seekers, for those who dare to do the impossible and for the downright crazy. These six friends make history as they follow their passion, sense of adventure and senselessness into the freezing waters in search for the perfect wave.
The Motto: "You have to realize that you are never in charger, that nature is really in charge"
The Anthem: Untouched – Plans to Leave
The Takeaway: Nowhere is the perfect place – it's what you do with the place that makes it perfect.
Salam Neighbor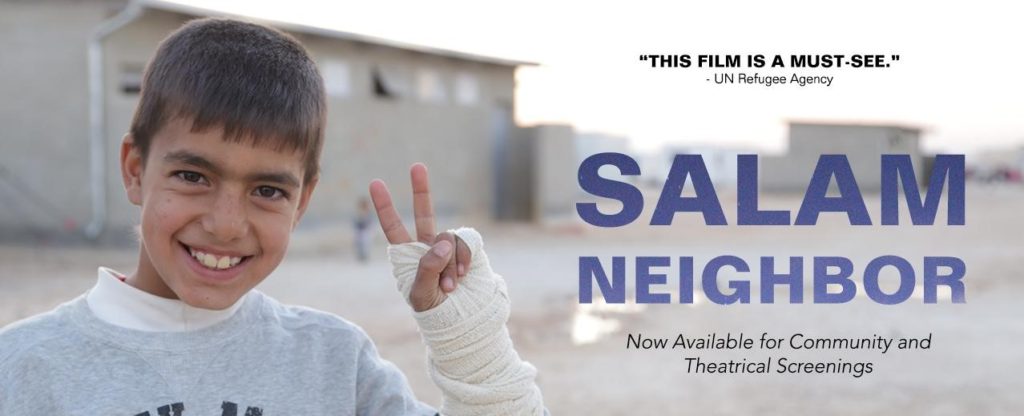 Not your average travel film, or even your average documentary and it may leave you with feels of fear and upset opposed to inspiration and desire. But it is an unfiltered look into the true on goings in Seria and what the people who live their face – everyday. Part of travelling is the immense appreciate you get from being away from your own life – being far away and experiencing other cultures, religions and continents has the power to change our perspective on our world and of our lives, it reminds us to be grateful for all our many blessings. This film is a reminder of that gratitude and appreciation for our own lives and how we should never take our privilege life's for granted no matter how big or small our blessings may seem.
The Motto: "When you cross that imaginary line you become a refugee and your life is now in the hands of others"
The Anthem: Laapata –  Ek Tha Tiger
The Takeaway: We are all people of this earth and we all deserve to lay our claim.
An idiot Abroad 

The funniest travel shows to hit the silver screen in years. If you enjoy Ricky Gervais outlandish sense of humor you will LOVE this eight-episode practical joke-turned-sociology experiment involving their ever boorish close minded and simple friend Karl Pilkington. As they send him to visit and document the seven wonders of the world but Karl unlike most travelers has a few reservations – to say the least. He is the world's worst traveler, think Homer Simpson on holiday, during Diwali in India. It's hysterical.
The Motto: "I always have a problem liking things I'm told I should like."
The Anthem: Vik Sharma – Wacky Racer
The Takeaway: Travelling isn't actually for everyone.