Blue Dog Bakery All-Natural Dog Treats are Woofalicious #MegaChristmas17
This post may contain affiliate links or I may have received the product free in exchange for my honest review. See full disclosure for more information.
The holiday season is here and along with it comes the fun flavors of pumpkin and gingerbread! As pet parents, we want to include our dogs in the festivities with the delicious flavors of the season too! Some pups, however, can get a bit anxious during this season. That's why providing them with calming treats for dogs can be a good idea. It will help keep their stress levels at a minimum.
Well, we are excited to tell you that the WOOFALICIOUS Blue Dog Bakery All-Natural Dog Treats are pup AND pup-parent approved. In addition, we are super excited to you their delicious Pumpkin Favors are making their debut!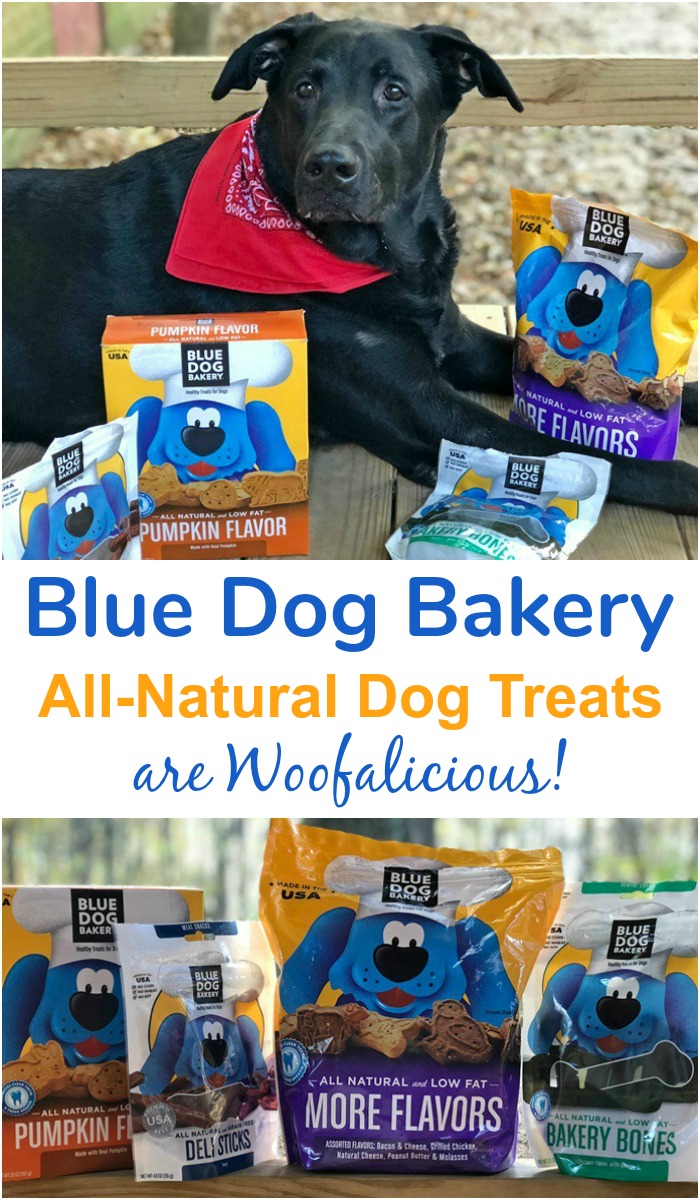 Blue Dog Bakery just announced its fresh-baked Pumpkin and Gingerbread flavors are now available for the holiday season! WOOT! Dogs everywhere are waving their paws and wagging their tails! Your pups will be excited to know that Blue Dog Bakery is bringing their well-loved seasonal favorites back!
Blue Dog Bakery develops and sells premium all-natural dog treats that are low fat and sold through retailers nationwide. Their products are made with no animal by-products, are easily digestible, have no artificial preservatives, additives or artificial flavors/colors, and help maintain strong teeth and fresh breath.
Want to see a few of our favorite
Blue Dog Bakery All-Natural Dog Treats?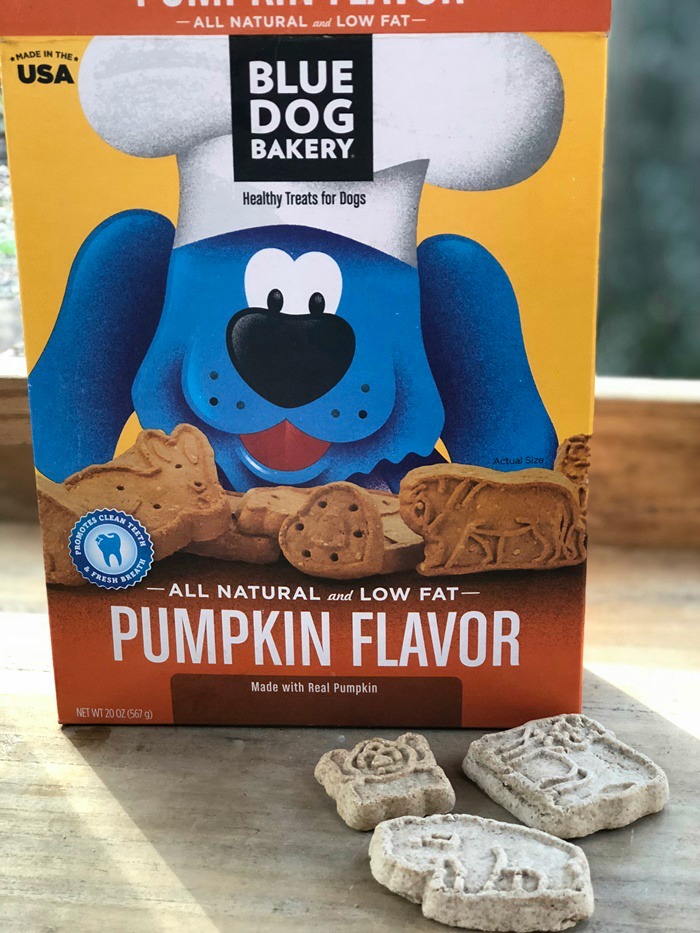 With the holidays coming and pumpkin everywhere for the humans, we can't leave out our 4-legged friends! Blue Dog Bakery Pumpkin Dog Treats are making a debut in an all-new package! They are now available in a 20 oz. box! and is back for the holiday season!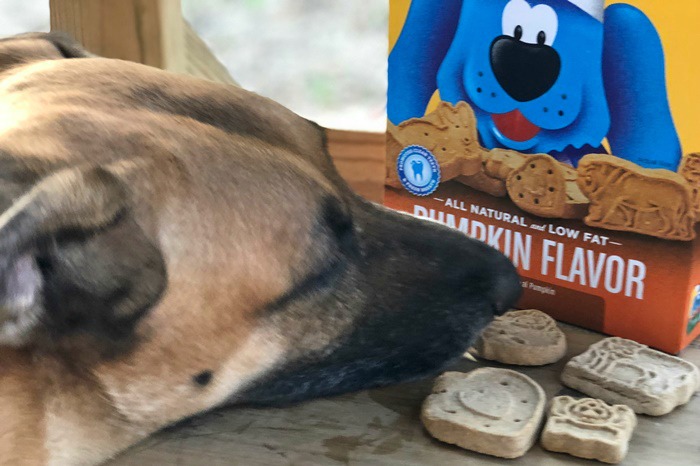 Dog love the woofalicious pumpkin treats! Pet parents will enjoy knowing they are made with all-natural ingredients including real pumpkin for sensitive stomachs, whole wheat flour, and cane molasses for that wonderful fresh-baked smell.
STOCK UP NOW! These tasty treats are only available for the holiday season and while supplies last!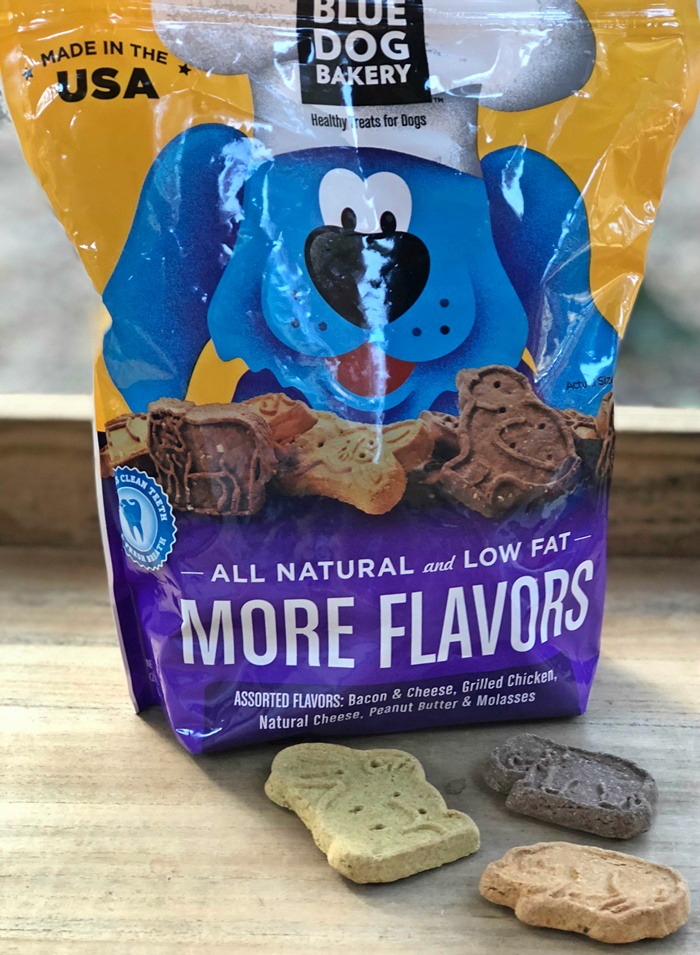 Blue Dog Bakery Assorted Paws is an all-time favorite! The Assorted Paws are tasty, fun shaped animal cookies that include Natural Cheese, Grilled Chicken, and Smoked Bacon flavors. The Assorted Paws are low in fat and calories (only 10 calories per treat).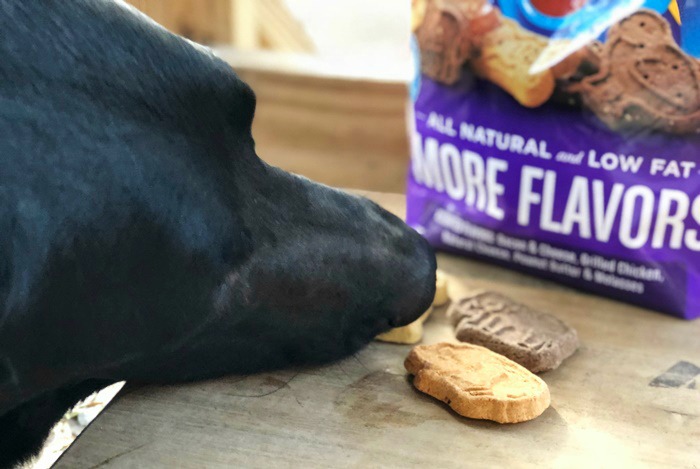 The small cookies are great for puppy training and small dogs, but of course, big dogs love them just as much! You may even catch them with their nose in the cookie jar! The Assorted Paws come packaged in a 40-ounce resealable bag.
Dogs go wild for the Beef Deli Sticks from Blue Dog Bakery! These tasty, chewy treats are made with 100% premium USA beef and simple, all natural ingredients. They are free of all artificial flavors and colors, artificial preservatives, and animal by-products. They are a simply a clean and healthy treat for your dogs that are packed with protein (2.5 grams per stick!) and made without corn, wheat, soy, or fillers.
I love using them for training and, of course, they make a delicious "just because" treat!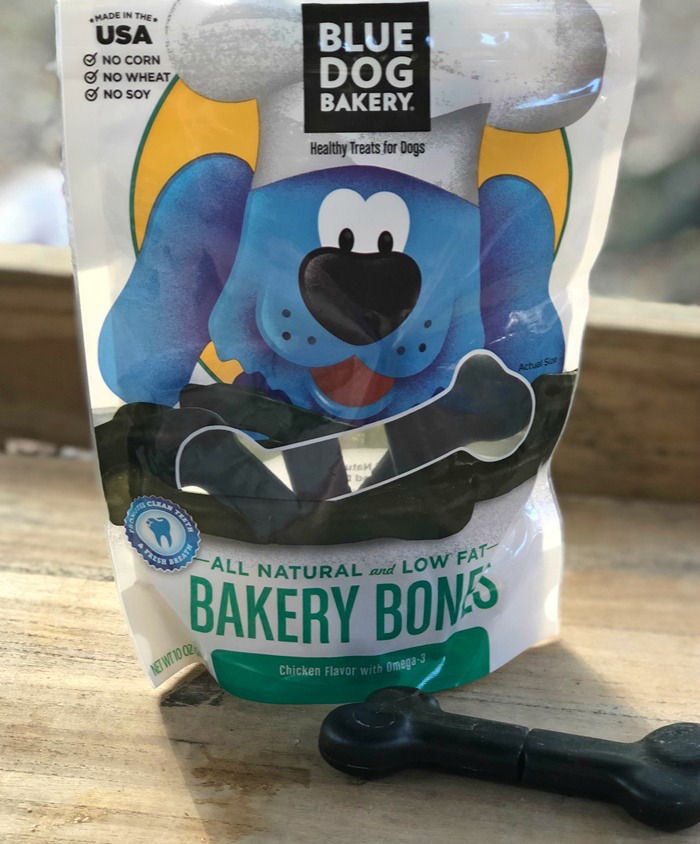 Dogs also love a treat they can savor for a while. Blue Dog Bakery's Bakery Bones are a tasty all natural chew treat that is long lasting and low fat. They are made with a special formula that makes them easy to digest and contain NO corn, wheat, or soy. Each bag includes 5 Bakery Bones.
Their size makes them great for both large and small dogs. Your large dogs can enjoy a whole Bakery Bone and they are easily broken in half for your small dogs to enjoy.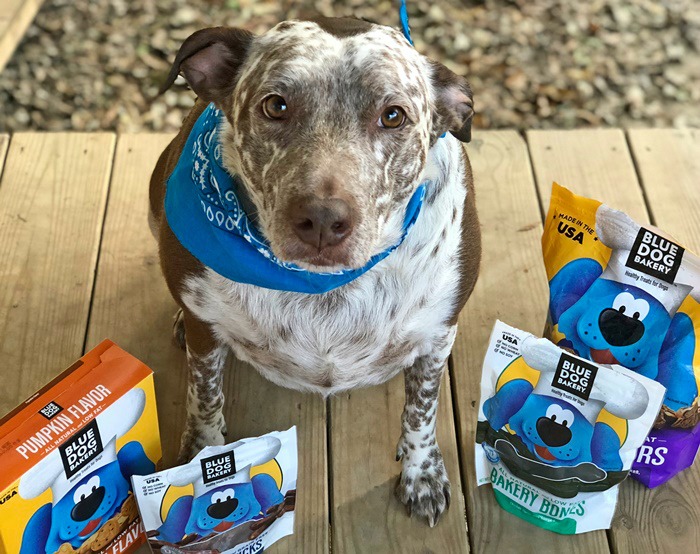 Want to spoil your pups? Of course, you do! Those puppy dog eyes have a way of saying please, don't they? Visit Blue Dog Bakery and stock up today on these woofalicious all-natural dog treats! And, don't forget the Pumpkin Flavor dog treats! Enjoy these tasty treats all year long, but remember – the Pumpkin flavored treats are only in stock for the holiday season and your dogs will not want to miss out on the yumminess! Blue Dog Bakery treats would make pawsome stocking stuffers too!
Connect socially with Blue Dog Bakery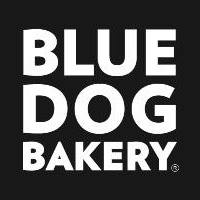 Blue Dog Bakery is now on our Mega Merry Christmas Gift Guide. You can view it HERE.