Breakfast In Bed Options To Consider For Valentine's Day
This post may contain affiliate links or I may have received the product free in exchange for my honest review. See full disclosure for more information.
Are you planning a special time for your Valentine? Whether it is for your special love, or even yourself, one love language that is universal is food! As Valentine's Day is approaching, surprise the one you love most with a delicious breakfast in bed! Below are some select specialty products perfect for your day of love.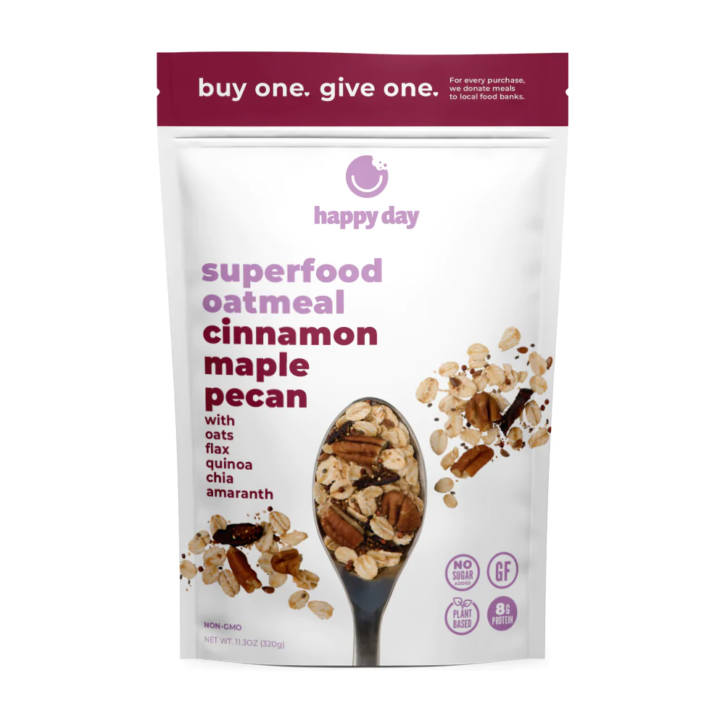 Happy Day Brands– Superfood Oatmeal
Check out delicious superfood oatmeal options from Happy Day Brands! Choose from flavors such as cinnamon maple pecan and blueberry almond chai. Show them your love by providing not only a yummy but nutritious way to start the day. Each bag of oatmeal includes the key superfoods you don't need to add later such as flax, quinoa, chia, and amaranth. Available on Amazon starting at $8.99.
Nothing quite says "I Love You" like a freshly prepared cup of coffee from yours truly. Check out a variety of coffee and tea products from Angelino's Coffee! They have something for everyone and even provide options from bagged, whole bean, and k-cup/Nespresso pods! The company offers over 50 varieties of coffee from Guatemala, Colombia, Ethiopia, Indonesia, Hawaii, and around the world. Available on Amazon starting at $9.36.
Squeezable pancake mix is just what you need to create the perfectly shaped heart or XOXO pancakes on your skillet! Happy Grub provides a variety of flavors from Banana, Apple Cinnamon, Whole Wheat, and Buttermilk. Just add water to your mix and whipping up pancakes never became easier! If you have kiddos, this is a great way to get them involved to show mom or dad how much they care! Follow them on Instagram @eathappygrub. Available on Amazon starting at $8.99.
Try adding New Zealand Honey Co.'s manuka honey as a delicious drizzle to the top of any breakfast to start the day off the right way. This product delivers proven health benefits in gastrointestinal, immune support, skincare, haircare, first-aid, wound care, and oral health areas. Their honey is UMF Certified (Unique Manuka Factor), an important accreditation representing authenticity and the highest testing standards for any honey in the world. It truly is so versatile! Available on Amazon, prices vary.
WayFare–Dairy-Free Yogurt (4.8 oz)
Who doesn't love waking up to a delicious yogurt parfait? Certified free from the top 8 allergens, Wayfare's vegan yogurt is sure to be a hit among the entire household this Valentine's Day! Choose flavors from plain, strawberry, raspberry, and vanilla. WayFare is a vibrant, purpose-driven company that positively changes lives through superior plant-based foods so that people can live healthier, longer, and more abundantly. Available at select specialty retailers nationwide and start at $1.00.
The Transformation Factory– Sea Moss Gel
Spoon some of this marine superfood into a smoothie for your loved ones on Valentine's Day! This magic in a jar helps with inflammation, healthy mucus membrane support, digestive health, thyroid support, and mental and reproductive health. The Transformation Factory is a black-owned and operated business founded by entrepreneur Alexiou Gibson. The brand offers premium wildcrafted Sea Moss gels in raw and fruit flavors featuring all the essential minerals for the human body. Available online for $35.99.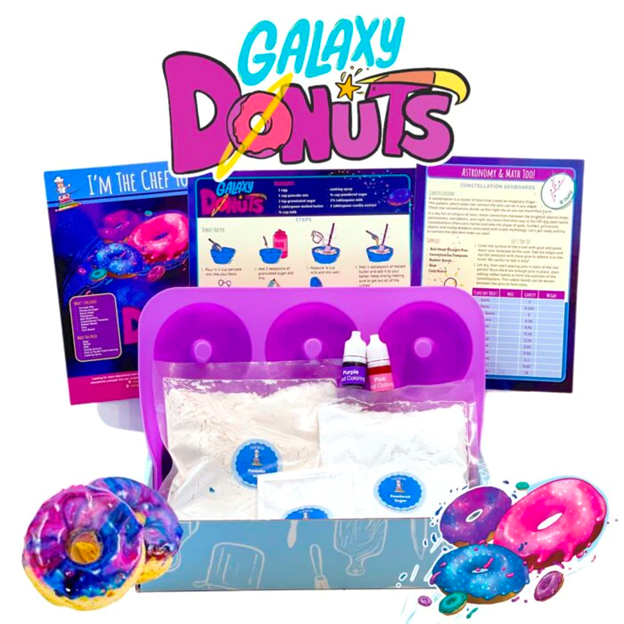 I'm The Chef Too! is a baking kit created by a mother/educator that infuses educational concepts into recipes to make learning fun, engaging, and tasty! Each month, new adventures are released that blend food, STEM, and the arts into educational fun! The galaxy donut kit is a fun way to spread the love on Valentine's Day morning with an activity for the kiddos! There's never a shortage of STEAM ideas to get young minds thinking and learning in the kitchen! (Available as a subscription or single boxes). Available online for $36.95 per box.