Winter time in Ohio means cold, crisp air and lots of dryness in my home. I like to keep my home moist and aromatic, so that our sinuses stay as clear as possible. With the new MIU COLOR Aromatic Diffuser, my home can stay fresh and moist all winter long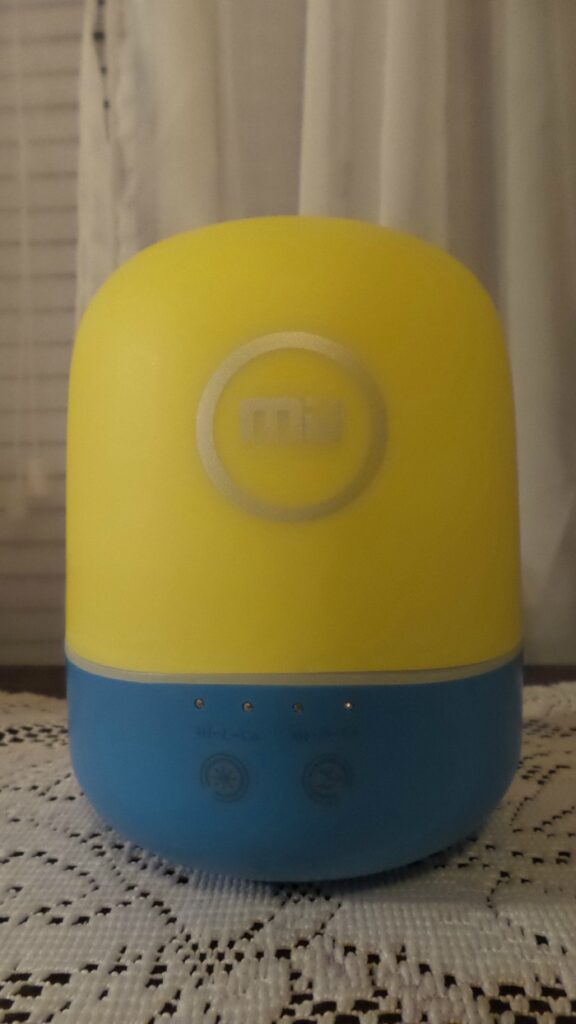 More about MIU COLOR Aromatic Diffuser:
Eliminate dry, stuffy air with a soothing mist of water vapor and essential oils (available from MIU COLOR). Our new generation of diffusers makes for a perfect bedside companion to help get you through the night or loyal desk buddy to help get you through the day.

With a smooth, sleek construction and a new yellow and blue color scheme, our diffuser makes for a charming addition to your home or office.

Utilize the bright light and high mist settings when you're up and about, then activate the ambient light and low mist settings when it's time for bed. The diffuser is nearly silent and will not disturb your sleep.
My family will be able to breath much easier at night with this diffuser. With the soft, glowing light, it is perfect for a baby or toddler nursery.
You can purchase this diffuser, along with many other fine products from MIU COLOR online and at Amazon.