SpacePOP YouTube born and based animation series, has taken the world by storm and has recently released some fabulous merchandise that will delight your tweens this Christmas.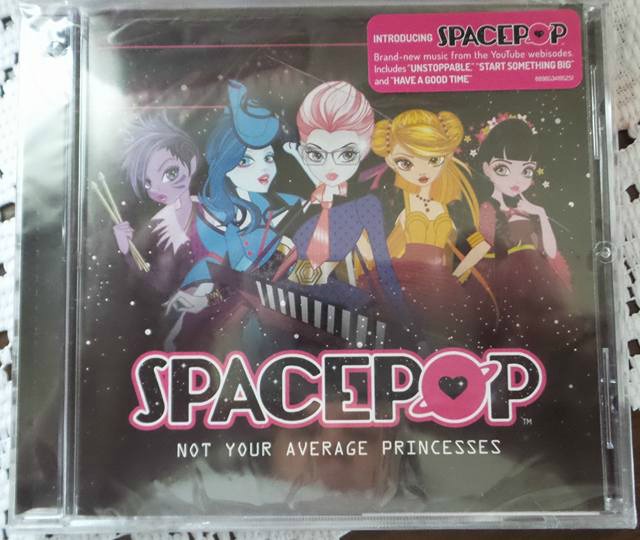 More about SpacePOP
The animated entertainment series includes five teenage princesses who disguise themselves as musicians and form a band while they secretly plot to a rebellion against the evil Empress Geela.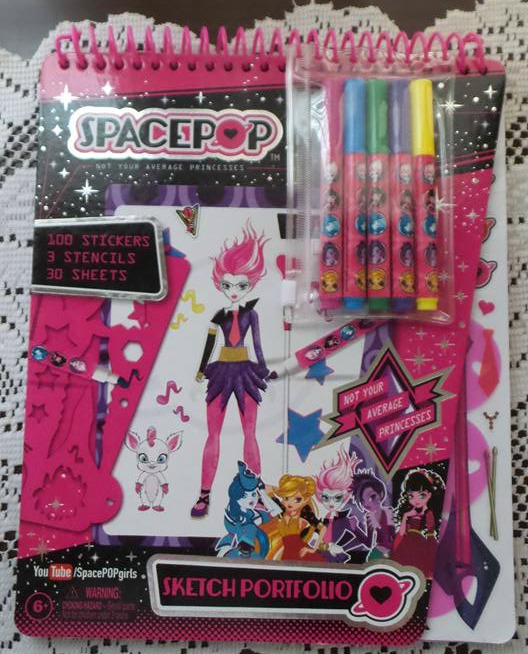 The first products to hit the shelves are SpacePOP: Not Your Average Princesses CD and
SpacePOP Sketch Portfolio, which has 30 drawing pages, 3 stencil pages, markers and stickers.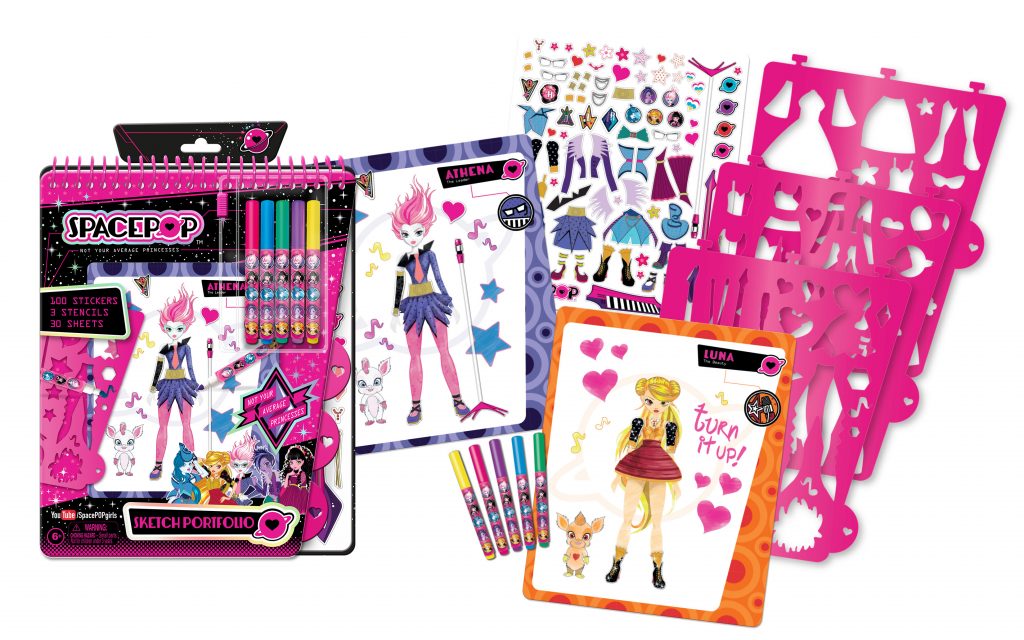 SpacePOP Sketch Portfolio from Canal Toys:
This hard covered sketch portfolio is perfect for future designers. With 30 drawing pages, 3 stencils, 5 colored markers and 100 stickers to accessorize, imaginations will run wild as kids design their own SapcePOP princess fashion and create new wild space pets. Hours of stylish fun for all SpacePOP fans! Instructional design guide also included.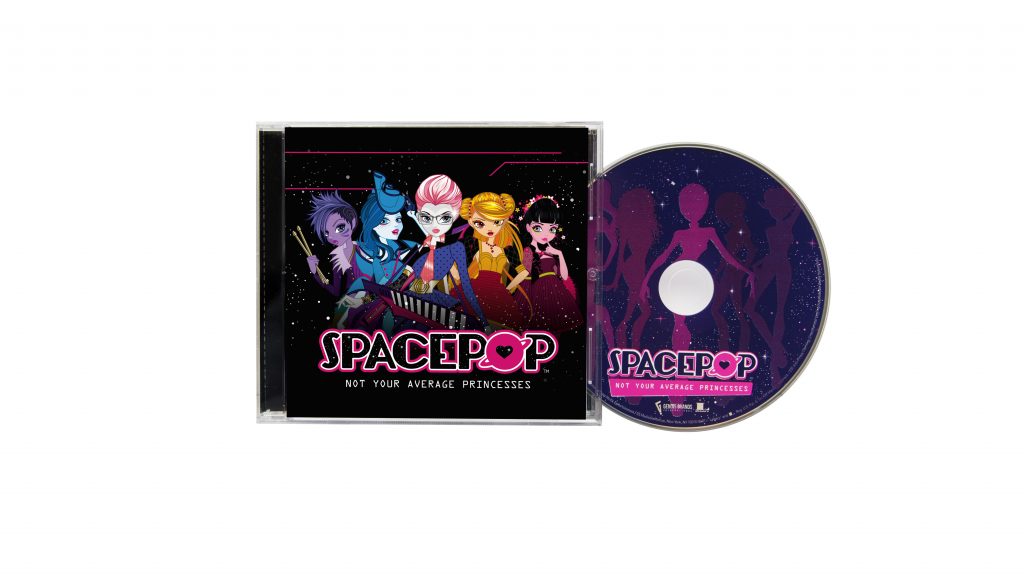 SpacePOP: Not Your Average Princesses from Sony:
Listen up SpacePOP fans! The princesses have taken some time out of saving the Pentangle to get into the studio and record their debut album! The highly anticipated album, "SpacePOP: Not Your Average Princesses," is jam-packed with 13 original tracks that will have everyone singing along.
Each product is available at various Toys 'R Us stores nationwide. Add SpacePOP to your superstars holiday list this Christmas.