Make It a TastyKake Breakfast this Holiday Season #ChristmasFAL16
This post may contain affiliate links or I may have received the product free in exchange for my honest review. See full disclosure for more information.
When I was a kid growing up in Indianapolis, we would travel to visit my grandparents and other family in Pennsylvania and Maryland. Aside from the delicious Maryland Bay crabs we would eat, I would always look forward to enjoying delicious TastyKake treats.
My personal favorite was the Koffee Kake Juniors®! We would always stock up on them while there and bring several boxes and varieties home.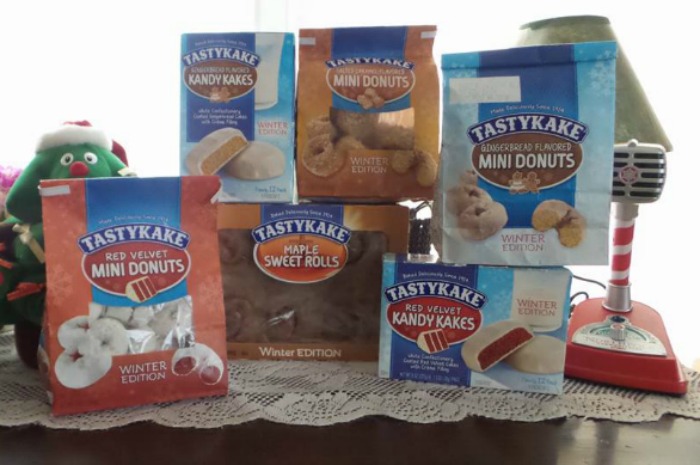 Since those times, many years ago, TastyKake has expanded their territory and I can now enjoy them anytime right here in Ohio. They makes several types of snacks including snack cakes, donuts, honey buns, cinnamon rolls, kandy Bar, snowballs and pies in various flavors as well.
Now that Christmas is here, I can enjoy their holiday flavors. Imagine waking up Christmas morning with delicious pastries and delights from TastyKake. With seasonal flavors including red Velvet, Sweet Maple and Gingerbread, TastyKake products will be the most delicious treat for you and your family all season long.
You can find TastyKake products in select stores near you. Utilize their store locator to find out exactly where you can purchase them.