Cave Tools Pig Tails Perfect Grilling Tool For Backyard Barbecues
This post may contain affiliate links or I may have received the product free in exchange for my honest review. See full disclosure for more information.
Although my household grills out year round, summer is our peak grilling time, including several days of the week. The weather is warm, the aroma in the air is savory and I love the vibe of a good backyard barbecue.
One thing I am always looking to have is handy, unique grilling tools that make my time easier at the grill, and reduce the mess. I recently ran across these Pigtail Flippers from Cave Tools and had to have a pair.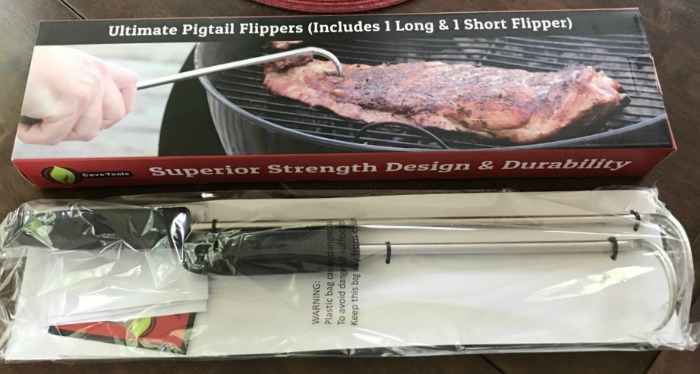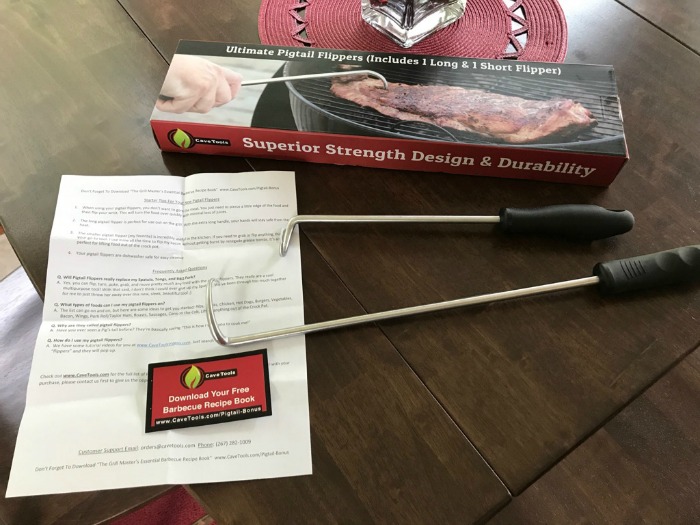 Available in a dual set that comes with a 12″ and 17″ skewer, Pigtail Flippers make it easy t grasp a piece of meat on the grill, such as a rack or ribs or brisket, and rotate and roast evenly, without the mess. This tool replaces every other grill tool I have including the spatula, tongs and forks.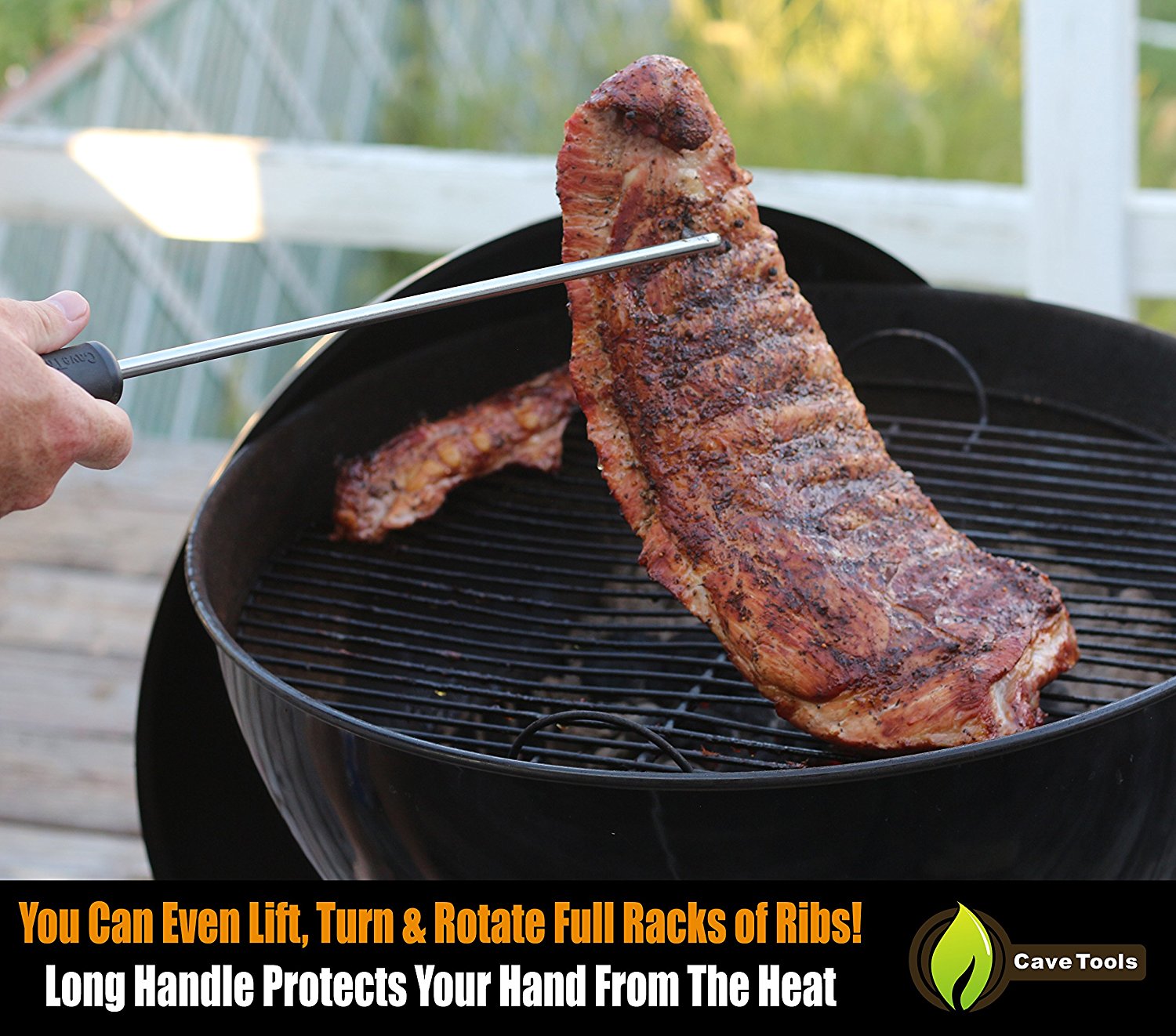 The shorter, 12″ flipper is perfect for things like wings, bacon and even with use in the kitchen or crockpots. The handles provide a firm, steady grip that make it easy to use and avoid the heat from the grill or oven. The tools are also dishwasher safe and make clean up a breeze.
Each set is reasonably priced and I suggest picking up several at that price. Keep on for the home, one for the RV or camper or even give as a gift. They are available online at Cave Tools Website and Amazon. Check out these and other items available from Cave Tools. Now is the perfect time to start planning for the holiday season and you can get great items early and an amazing price. Save 15% off your purchase now using code PIGTAIL15.