Summer Travel Tips Include Pfizer Pediatrics Products #SickJustGotReal
This post may contain affiliate links or I may have received the product free in exchange for my honest review. See full disclosure for more information.
Disclosure: This post has been sponsored by Pfizer Consumer Healthcare. All thoughts and reviews are my own.
Schools across the country have let out and now is the peak time for family travel. While the joys of traveling with little ones can be exciting and rewarding, it can also be somewhat stressful.
As an organized parent, I always pack essentials that I know we may need while on the road. We made travel to parts unknown, but wherever we go, germs are going to be there. That is why I want my travel essentials kit to include medicines that will help them feel better in the event we pick up a summer cold along our journey.

Here are a few essentials I take with us on any road trip or travel plans we have throughout the year.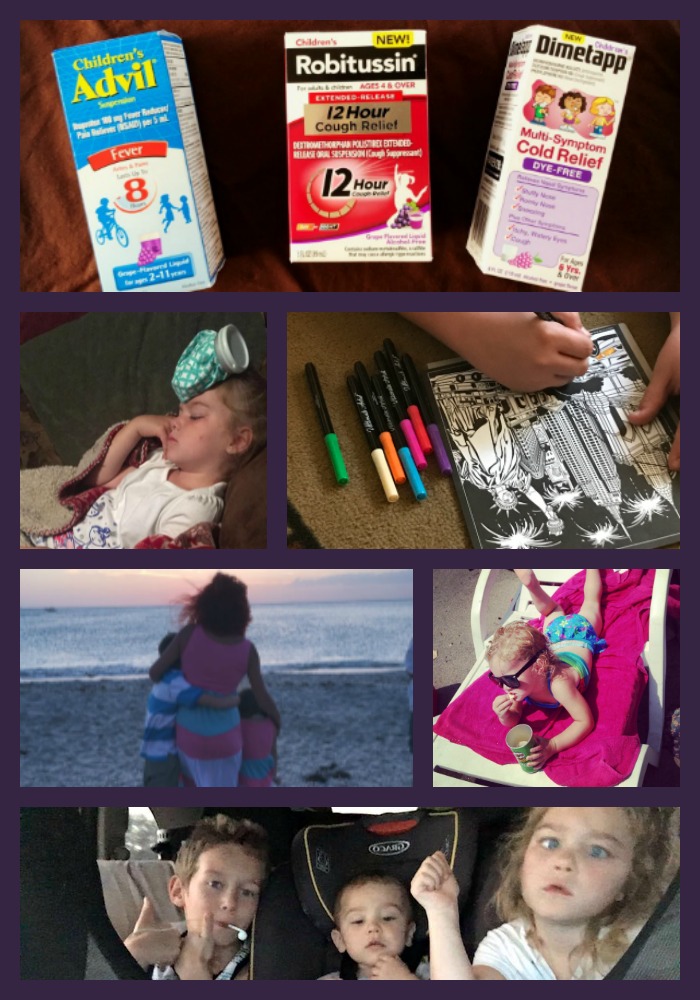 Their favorite toys and books – while you don't need to pack their entire room into the car, taking a few of their favorite toys and books along the road. I recommend some coloring books and crayons or markers. This gives them endless creativity and can keep them busy for quite some time.
Snacks – Sometimes, their favorite snacks may not be available where you are traveling. That is why I always make sure to have their favorites on-hand during travels to make sure they happy and aren't upset when they may not want to eat what we encounter along the road. This is also important when your kids have specific food allergies or dietary restrictions.
A portable DVD player or tablet – when taking long trips, this can really come in handy. For years, my daughter and I would travel to central Florida all the way from Ohio. I would always make sure that we had our portable DVD player with us so she could watch some of her favorite movies and shows. This really helped eliminate boredom and restlessness during the long trip. Today, you can do the same with a tablet and download some movies onto it for them to watch.
Things to help if they catch a cold – When traveling, you can sometimes pick up more than just souvenirs, sometimes you can pick up a heinous cold. That is why I like to take essentials like their favorite blanket, stuffed toy, some cooling ice packs and Pfizer products that help with cold symptoms. Here is some information for medicine for kids of many ages.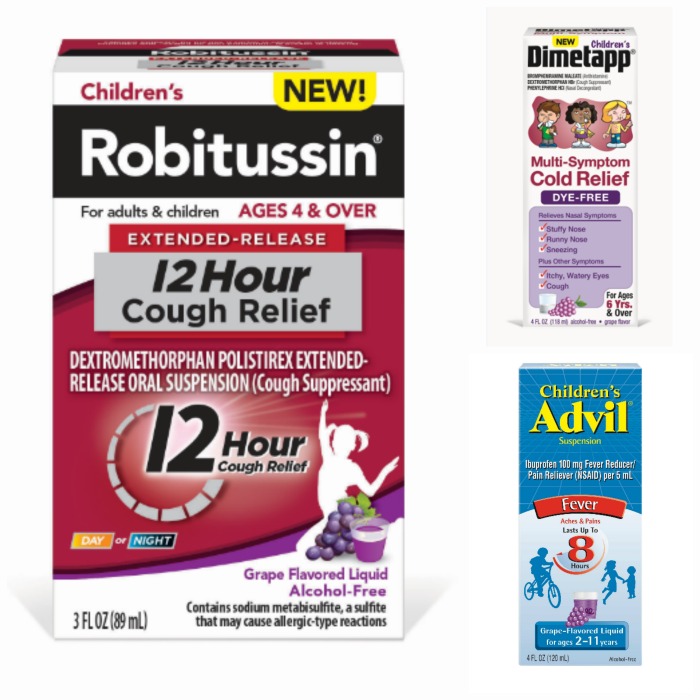 When sick gets real, the pediatric brands of Pfizer Consumer Healthcare are there with three solutions – Children's Advil®, Children's Robitussin® and Children's Dimetapp® – to tackle the ickiest of symptoms.
Ease those aches and pains, while reducing a child's fever fast with Children's Advil®*, a great solution for kids as young as 2 and up to 11. Children's Advil® comes in several great-tasting flavors, including: Sugar-free Dye-free Berry, Bubble Gum, Grape, Blue Raspberry, Fruit and Dye-Free White Grape flavors. There's also Infants' Advil® White Grape, which provides unsurpassed fever relief (among OTC pain relievers) with a syringe for easy dosing for children 6-23 months.
For your child's cough, trust Children's Robitussin® Extended-Release 12 Hour Cough Relief to control and relieve symptoms all-day or all- night. Available in grape or orange flavor, for children ages 4 and up. Please note, certain Children's Robitussin® products are only suitable for children ages 6 and up.
Children's Dimetapp® Multi-Symptom Cold Relief Dye-Free eases your child's stuffy and runny nose, while quieting a bothersome cough. All in a great-tasting grape flavor that's dye-free, for children ages 6 and up.
Wherever the road takes you and your family this summer, be sure to have essentials you need for your family on hand. To help you along your journey, we are offering you a prize pack to add to your essentials kit.
Your prize pack will include:
$25 virtual visa gift card
(1) Children's Advil® Suspension, Grape
(1) Children's Robitussin ® Extended-Release 12 Hour Cough Relief
(1) Children's Dimetapp® Multi-Symptom Cold Relief Dye-Free
Giveaway is open to U.S. Residents, ages 18+ years of age (limited to one entrant per household).
The giveaway ends on 07/05/17.
Simply follow the Rafflecopter entry form below for your chance to win. Be sure to return tomorrow to complete the daily entries.