CBD Oil Legality: What do you have to know?
This post may contain affiliate links or I may have received the product free in exchange for my honest review. See full disclosure for more information.
There are a lot of people who want to use CBD oil but are uncertain about its legality.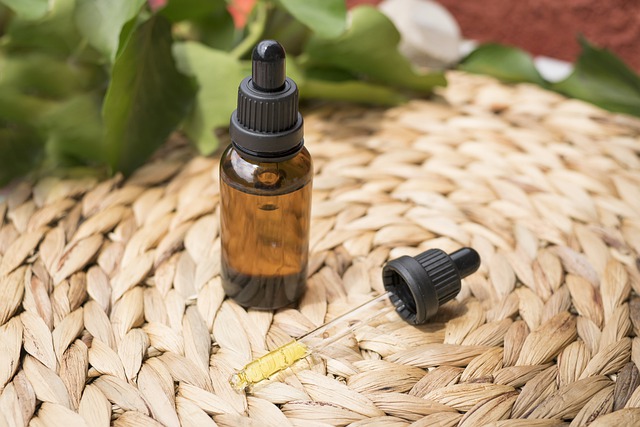 Depending on where you live, this substance may or may not be legal. It all depends. In fact, even in countries where it's legal (like the US), there are still several states that prohibit sales and consumption of the substance, while other states like Maryland, only allow its use for medical purposes by obtaining a Maryland medical marijuana card.
Things are complicated due to the fact that most countries have performed rapid legalization in the last several years. This left a lot of holes when it comes to lacking laws and regulations.
If you live in an English-speaking region, you will be glad to hear that there is a good chance Cannabidiol oil is legal. However, there are certain precautionary measures you need to take just to be on the safe side. To buy CBD wholesale products, you can visit this site.
In this article, we will talk more about CBD oil legality and some of the main reasons why you should use this amazing product. Check it out!
What is CBD oil?
There are a lot of different terms people are using to describe this product. For example, they also call it cannabidiol oil, medical cannabis oil, marijuana oil, etc. Every CBD oil has sub-classification.
You can buy full-spectrum, broad-spectrum items, and isolate. This gets really confusing really fast, which is why people are often uncertain about what is the best product for their particular condition.
In order to bring some clarity, we will try to explain some of these phrases.
CBD or cannabidiol oil is an oil that we extract from the hemp and cannabis plant. While hemp oil is almost always legal, cannabis oil usually isn't. The secret lies in their THC content. THC is the psychedelic substance present in both hemp and cannabis.
It is the reason why we get high when smoking cannabis joints. Hemp has a very low percentage of it, which is why you can also use its oil without worrying about safety. On the other hand, cannabis has a much higher percentage of the substance, and you can easily get high while consuming it.
We also need to make a distinction between full-spectrum, broad-spectrum, and isolates.
Full-spectrum oil has all the possible cannabinoids. It is the fullest Cannabidiol extract we can get from either hemp or cannabis. It also possesses THC, which is why some people prefer using broad-spectrum CBD oil.
Broad-spectrum is very similar to full-spectrum. The only difference is that this product is devoid of THC, making it completely safe for people who are sensitive or have other issues with the substance. Lastly, we have isolates.
These are the products that have just one specific substance. Of course, the most popular one is the isolate, but you can also buy products that isolate other cannabinoids.
Anyway, the most potent CBD oil is the full-spectrum oil. All these cannabinoids work well in their original state. Together, they create an "entourage effect" where the whole is greater than the sum of its parts.
What about legality?
CBD oil is now legal in the US, the UK, Canada, and Australia. Depending on the country in which you live, you might have to get a prescription.
The laws also vary from state to state and from city to city. For example, if you want to buy CBD and hemp oil in Adelaide, Australia a great website to purchase from is KrushOrganics.com.
In some areas in the United States, it is quite easy to get your hands on CBD oil (good examples are Colorado, Oregon, and California). But, there are also regions where the substance is completely illegal.
Keep in mind that scientists are constantly performing new Cannabidiol studies. Almost every day, we learn something new about the substance. This will likely hasten the legalization process as the governing bodies get new evidence about the substance's safety.
If you wish to buy a product, we suggest that you consult a local marijuana expert or cannabis doctor. They can give you all the necessary information and even give you a few tips based on your current condition. This way, you can make a better and more educated decision.
Even if CBD oil is illegal in your state, that doesn't prevent cannabis companies from shipping it. Most entrepreneurs have systems of concealing their cannabis packages so that the federal agents and customs officers cannot detect them.
This will still be illegal, and there is still a chance your package will be impounded. So, you would perform this action at your own risk.
Cannabidiol for children and the elderly
Although CBD oil is a legal, medical product, there are certain groups that can't use it. We are, of course, referring to children.
The product is forbidden for underage individuals, although there were certain cases where kids were able to treat serious, incurable conditions by using this product.
The elderly can use CBD oil without any repercussions. In fact, a large percentage of medical cannabis users are more than 50-year-old!
Author's bio: Nikolay Stoyanov is the SEO expert of Tryhempulse.com – cheap CBD oil shop based in New York. The company is selling full-spectrum products, premium CBD tinctures, isolates and many other high-quality products at affordable prices.