Palo Santo Bursera Graveolens, Alternative Medicine that helps our Body
This post may contain affiliate links or I may have received the product free in exchange for my honest review. See full disclosure for more information.
Having health in a natural way is very easy if we use the elements that nature provides us. When we talk about natural medicine or alternative medicine, we think of many options. Today I want to talk to you about a special alternative, which you cannot miss in your home since it is a completely natural resource that provides us with great benefits.
You have read about Palo Santo Bursera Graveolens.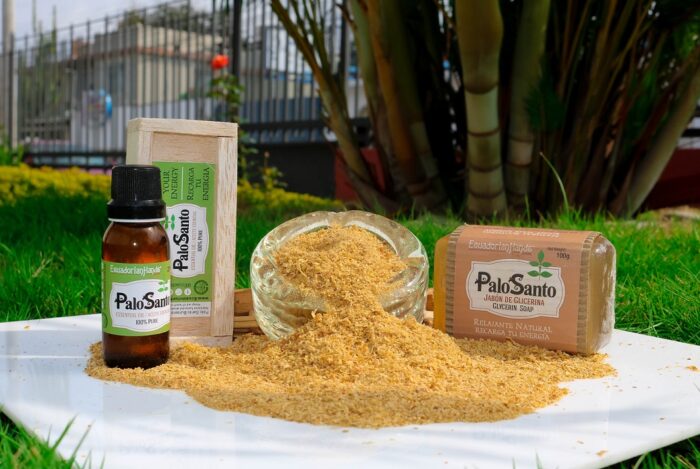 You have probably heard about this natural resource but today I want to show you some curious facts about this sacred wood, its use, properties, and the benefits that we can obtain if we use Palo Santo properly.
The Palo Santo tree or Bursera Graveolens is an aromatic tree native to countries in South America (Ecuador, Peru, Colombia, among others). Considered a sacred tree since it offers several properties and benefits both for our energy stability or to lead a healthy life, its rich content in limonene makes it an antioxidant, anti-inflammatory, antibacterial, antifungal, and antiseptic par excellence.
But, did you know that Palo Santo has been used for a long time as an ancient medicine? Yes, the benefits that aromatherapy products derived from the wood of this tree offer us are currently a necessity for most of the people who use it. Just by feeling its woody citrus aroma with a slight scent of mint either in its essential oil, incense, or soaps, we can expel all the stress and bad energy accumulated from daily living.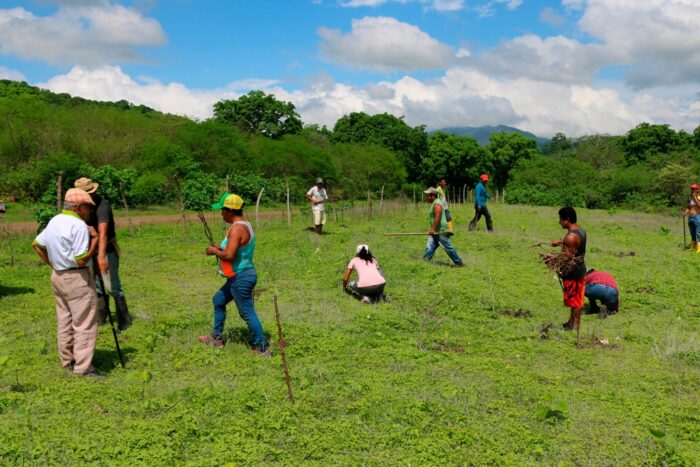 It is important to know that the benefits and properties of the Palo Santo tree can only be obtained as long as the tree has died naturally in the forest.
The Palo Santo tree has an approximate life cycle of 30 years, once it dies it has to rest for 2 to 4 years in its natural environment, this is the only way in which we can take advantage of the benefits and properties of this wood. sacred. That is, a process of collecting the branches and trunks that have died naturally is carried out.
For this reason, you have to be careful when purchasing aromatherapy products derived from Palo Santo wood. At present, due to the popularity that this sacred tree has gained, there are places where the life cycle of Palo Santo is not being respected and therefore they offer products that have no benefit or utility. But thus there are also companies that work in a sustainable and correct way with the Palo Santo tree, having a socio-environmental commitment and respect for this natural resource.
On what website can I get Palo Santo products? In Ecuador there is a company dedicated to the sale of quality Palo Santo products and, most importantly, they work sustainably with the Bursera Graveolens tree.
EcuadorianHands is an Ecuadorian brand that works together with the community to protect the Palo Santo tree. For several years they have been carrying out a Palo Santo reforestation program and restoration of tropical dry forests, the habitat where the Palo Santo tree grows. In 2016, around 5,000 rosewood trees were planted. On January 9, 2019, around 4000 trees were reforested, and in January 2020, around 2000 Palo Santo trees were reforested, giving a total of more than 10,000 Palo Santo trees reforested in the last 4 years, which will be monitored for monitor its development over time.
Currently, EcuadorianHands works in conjunction with the Technical University of Manabí with which they are conducting research on the life of the Palo Santo tree and the structure of tropical dry forests. Two scientific articles have been published, the first one that talks about the structure and composition of dry forests, and the second which talks about the importance of dry forests and Palo Santo trees as they help to reduce the footprint of carbon.
How to use Palo Santo products?
The aromatherapy products made from Palo Santo have great properties and benefits for our bodies. Doing or practicing aromatherapy 30 minutes a day is very helpful for our health. As we explained previously, the Palo Santo tree is rich in limonene, a natural terpene that acts as a strong antioxidant, anti-inflammatory, antibacterial, antifungal, and antiseptic agent par excellence. Pay attention to how to use the products made from Palo Santo and the benefits that you can obtain from them.
If we use the Palo Santo essential oil we can reduce the symptoms of the flu, cough, allergies, stress, headaches, fatigue, etc. We just have to place a few drops of essential oil in an aroma diffuser and let the pleasant aroma of this sacred tree invade our home and body. If you do not have an aroma diffuser, you can place a few drops of essential oil of 33% purity on the chest, back, temples, and nose.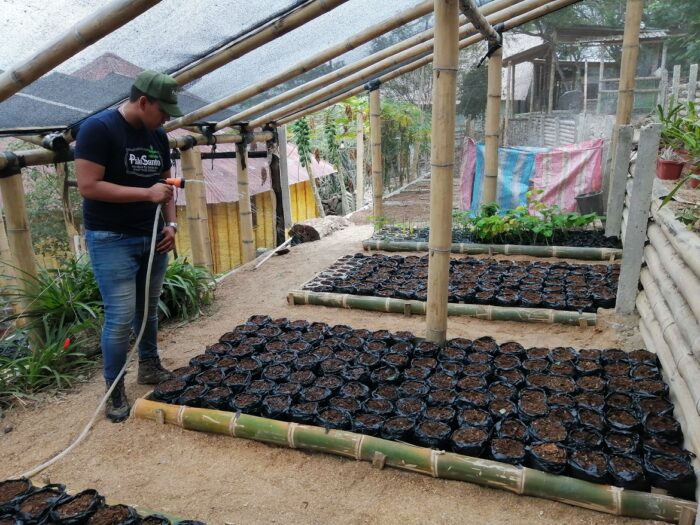 Palo Santo oil has anti-inflammatory properties which make massages with Palo Santo 33% pure essential oil before sleeping; on the neck or back, it will help to relax and cleanse the body and mind of bad energies. This will help reduce muscle and joint aches and pains in a matter of seconds, it will even help them fall asleep, and best of all, it is natural.
Another option is the Palo Santo natural soaps, this soap is made in a natural way and helps to hydrate and protect your skin against spots, acne, psoriasis, etc. It also works as a relaxant, you can use it before going to sleep, and you will notice how your body is relaxed and stress-free, this is due to its pleasant woody citrus aroma with a slight scent of mint.
Palo Santo Incenses, also known as Palo Santo sticks, are used in order to eliminate bad energy and purify the air in our home. Its use is very easy, you just have to burn the Palo Santo and let its smoke spread throughout the room. It is very important that when burning Palo Santo, there are no people in the room since inhaling smoke can be bad for our health.
Did you know that using Palo Santo products helps protect Palo Santo trees and tropical dry forests? Although it sounds a bit crazy, it is true. Many of the artisans near the dry forests live off the Palo Santo trade. If they can't find someone to sell to in Palo Santo, they will choose to cut down the trees and take advantage of the land to make short-cycle crops such as corn, peanuts, cattle, or any activity that helps you financially. That is why it is of utmost importance to consume Palo Santo in a sustainable way since in this way we help protect the forests and this sacred tree.
I hope that the information written in this article has been very helpful, and you have learned a little more about the Palo Santo Bursera Graveolens tree, a natural resource that can be worked in a sustainable way without affecting its environment. Remember you should only use Palo Santo that has died naturally in the forest, also if we want Palo Santo in the long term, it is vital to use essential oils and / or their derivatives (soaps, cosmetics, etc.) You can also buy Palo Santo incense directly from our store on Amazon.com.