Celebrate National Dog Day August 26 with Pawstruck Treats #Pawstruck
This post may contain affiliate links or I may have received the product free in exchange for my honest review. See full disclosure for more information.
August 26 is all about dogs. As National Dog Day, we celebrate our canine friends and acknowledge how much joy and love they bring to the world. To help celebrate, I recommend treating them with premium products from Pawstruck.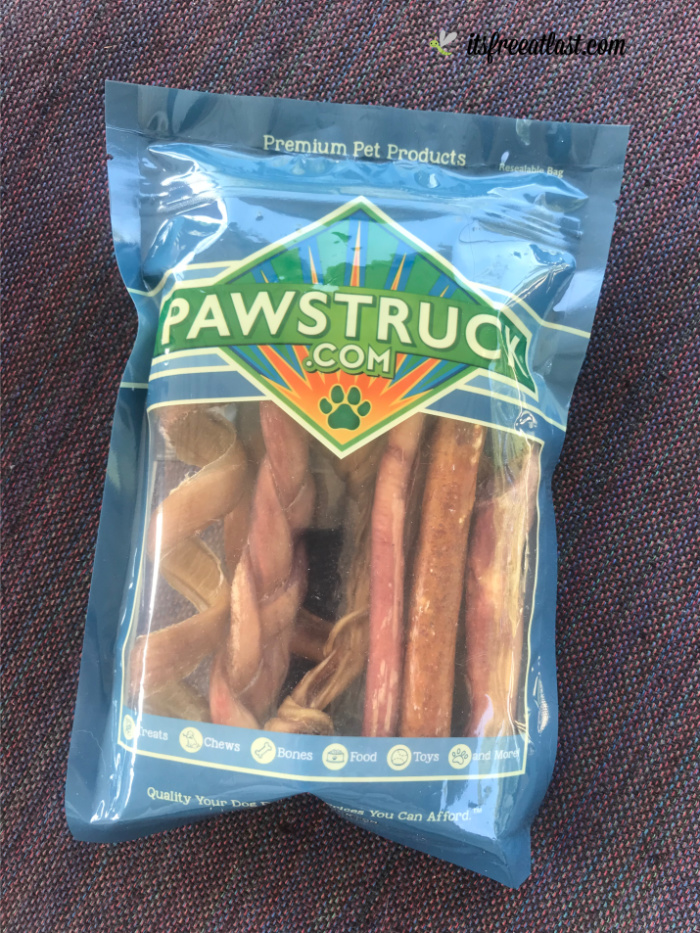 About Pawstruck
Kyle, founder and CEO, has been a passionate dog owner his entire life. He shares a special bond with his current dog, Tyson. 

A few years back when Tyson was a puppy, I visited a local pet store to find him some dog treats. My plan was to find him some tasty rewards to incentivize his progress in his potty training. I needed all the help I could get because my carpet was taking a beating! Tyson didn't seem too picky when it came to the dog treats, but I took a closer look at the various options.

Through that frustration came my "aha" moment and Pawstruck.com was born. I decided to leave my career in engineering for something I was passionate about—supplying other responsible pet owners high quality and reasonably priced dog products! 

My dream has since become a reality. I have been lucky enough to surround myself with a fantastic team who share the same exact goals and philosophies that led me to this business in the first place. With the help of our dogs, we are able to produce and sell a wide variety of healthy dog products—all of which we proudly stand behind. 
What Are Healthy Dog Chews?
Pawstruck carries natural dog chews sourced from all kinds of animals. Does your dog dig the classic flavor of cow ears? We've got 'em. How about pig snouts? Yep, we have those, too. We even carry more "gourmet" treats like cheese and bacon filled chews and peanut butter filled chews if you really want to spoil your dog rotten. Which we wholeheartedly support — your pup deserves it.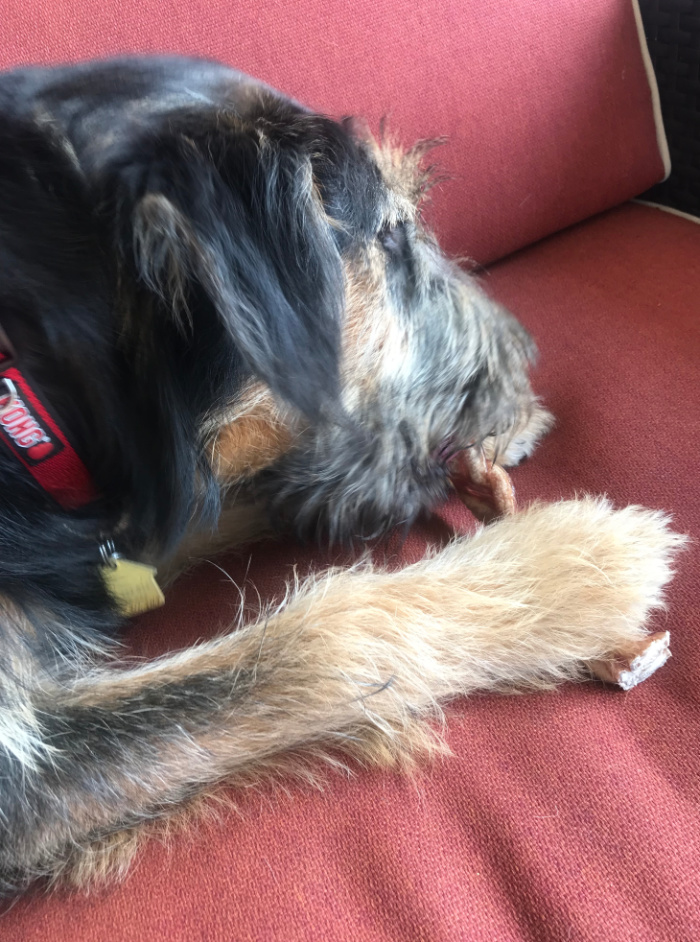 Chewie's Thoughts
Chewie couldn't decide which size and flavor he liked best, so he was delighted to receive the Pawstruck Ultimate Bully Stick Variety Pack. It comes with
I think his favorite by far was the Braided Bully Stick, but to be honest, not of them lasted very long as was gobbling and chewing on them the moment I took it out of the back. It comes in a nice, resealable bag to keep the other ones fresh.
Chewie gives Pawstruck chews 4 paws up and recommends that all pet parents sniff out Pawstruck and celebrate Natonal Dog Day with delicious products for their dogs.
Stay connected socially