Cheers to a Great Summer with Two Brothers
This post may contain affiliate links or I may have received the product free in exchange for my honest review. See full disclosure for more information.
Two Brothers Brewing Company, one of the true pioneers of craft beer, is getting ready to celebrate summer with the release of perennial favorites including Dog Days, Twenty-Plus and Pahoehoe Coconut Ale. The perfect beers to enjoy this summer as the weather heats up, offering refreshing finishes built for drinking on a patio, beach or wherever else you plan to take your brew this summer. We would love to offer you the chance to try Two Brothers summer beers perfect in exchange for a blog review that includes your honest opinion.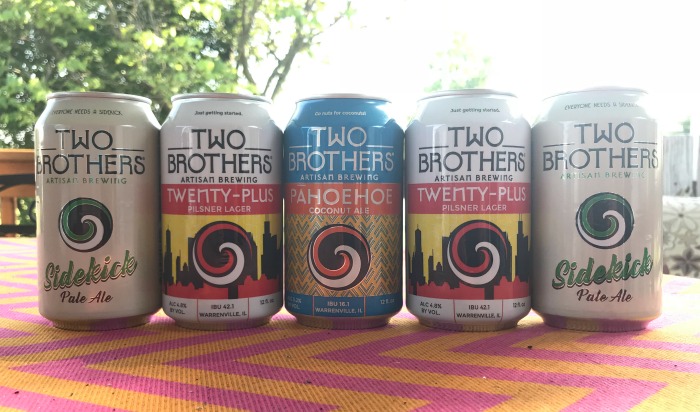 Pahoehoe Coconut Ale
Pahoehoe offers an aroma of sweet coconut with hints of vanilla and citrus. Delightfully sweet, Pahoehoe's generous coconut flavor shines behind a balanced malt backbone. Coconut water and toasted coconut adds a smooth, creamy texture and a dry refreshing finish perfect for the summer time.
Delightfully sweet, Pahoehoe's generous coconut flavor shines behind a balanced malt backbone. Coconut water and toasted coconut are added for a smooth, creamy texture with a dry, refreshing finish.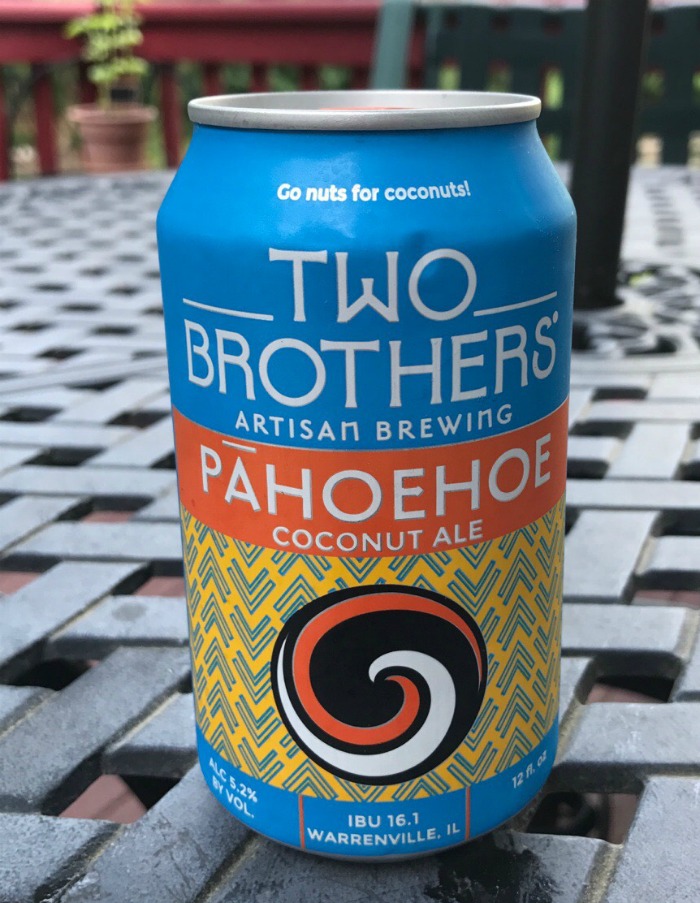 Dog Days
This golden lager has a delicate caramel malt character, balanced by a light body and mild German noble hops, creating a crisp, refreshing finish.
A mild spiciness gives way to notes of lemon, grass and citrus. Smooth, bready malt characteristics are balanced by German noble hops, which offer just enough bite for a crisp, refreshing finish.
Twenty-Plus Pilsner Lager
Twenty-Plus is a hop forward pilsner lager that is clean and refreshing, with a pale straw color and dense white head. This light-bodied pilsner lager gives off herbal and floral flavors with a nice spicy black pepper character.
To truly master a classic style like the pilsner, it can take years of brewing experience and experimentation to give it the justice it deserves. With Twenty Plus, consider justice served. This light-bodied lager is brewed with Saaz and Hallertau hops and balanced by a malt profile that showcases a very rare heirloom barley variety. Herbal and floral flavors notes create a clean, refreshing taste while a spicy black pepper character gives it just enough bite. A pilsner twenty years in the making, Twenty-Plus proves it's worth the wait.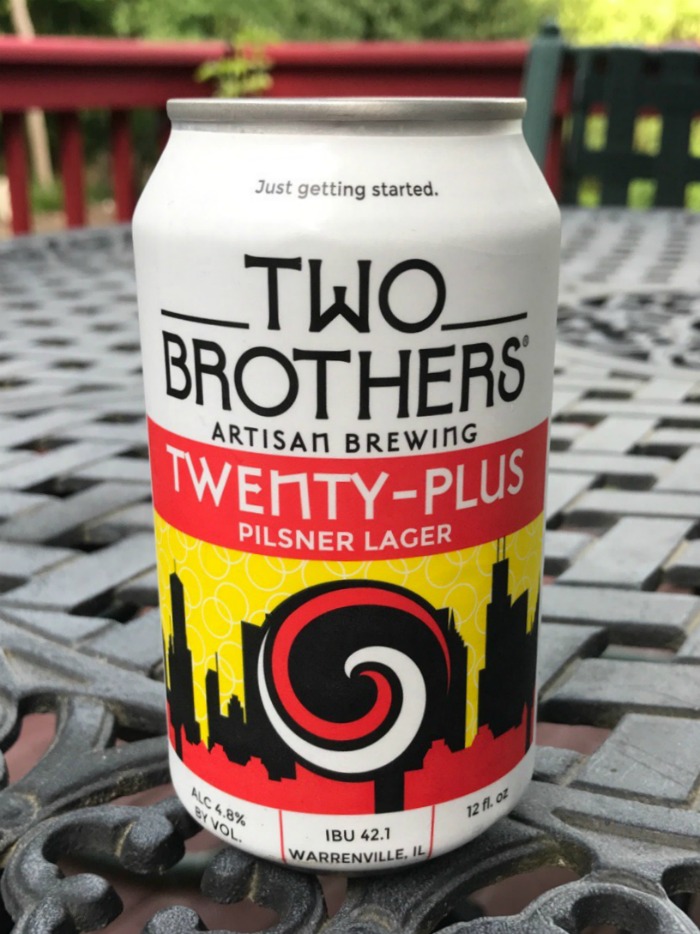 Cool down this summer with the delicious taste of Two Brothers Brews. From robust flavor to a lighter fair, Two Brothers Brewing has something for every palate desire.
Be sure to stay connected socially with Two Brothers Brewing for their newest flavors and specials available.